So when was the last time you were innovative with your vacay pictures and made your friends go gaga over all of them. Ages? Centuries? Are you just not getting enough likes and hearts on those pics of yours?
Well, great pictures are a way of telling a great story apart from being a lovely reminder of the beautiful memories they capture. So, here we bring you some really cool poses which can make for awesome pictures – stuff that your friends & family are going to refer to every time they discuss a great vacation.
1. The Daredevil You
So, if you are an adventure buff, make sure to get a fantastic picture of whatever adventure sport/activity you take up during your vacation and show off to the world of what a daredevil you can be!
2. Pretty Polaroids
Polaroids have become far too popular to be ignored and if you too have one, go for an innovative way of capturing a picture like this one! These make for extremely cute pictures and you can thank us later for the gazillion likes & sweet comments you receive for this one.
3. Be Camera Shy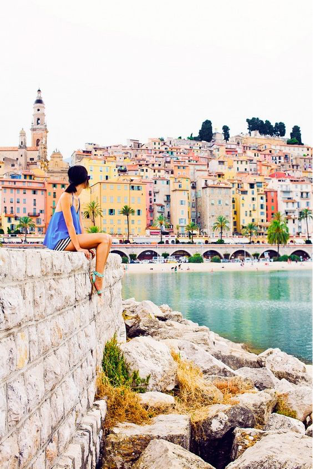 Saved from Pinterest – Her Campus
It's time to come out from under the rocks if you haven't heard or read about the couple who got famous by posting their 'holding hand' pictures and taught us that it's not criminal to take pictures which don't show your beautiful face. Get over the face and try something like this, easy & serene on the eyes.
 4. Weird Angles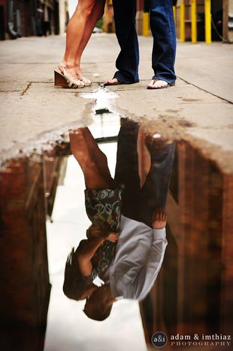 Photo Courtesy – Adam & Imthiaz Photography
This one is for the couples. Cheesy pictures become classy when tried with unique angles like these. Rack your brains for a unique angle and the picture taken with it will become a truly memorable one. *Such sweet feels*
5. That Color Pop
Be on the lookout for colorful backgrounds in the city and pose in front of whatever catches your fancy! Most probably you'll end up creating a pleasant colorful pop picture like this one. Color pop pictures would only add more beauty to the collection of your vacay pictures and you'll get addicted to clicking tons of these.
6. Silhouette  Speak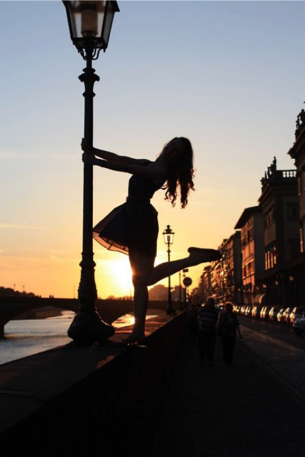 Saved from Pinterest – Buzz16
Aah. That mesmerizing setting sun and the lighting it castes is a delight for any photographer. Wherever you are on your vacation, strike a pose & capture the background in the lights of the setting sun and you are sure to have a result worth million bucks! Pure beauty beauty beauty!
7. Crazy Calls
So, we have done the adventurous, pretty, shy & weird and now obviously we can't let go of the crazy! Gangs on a vacay, not only do you have loads of people to click your pics, you can also get really quirky. You never know when your next vacation will happen, so forget everything and have the time of your life, be crazy & pose crazy!
8. YOLO For SOLO!
Solo travelers, you absolute bravehearts, have a picture which totally describes your trip in one emotion. Let it all go and reveal itself through this one picture. Nuff said!
9. Take A Selfie
Okay, mainstream, cliche but never over the top. Because they are so everywhere, you need to have one of them in your vacay album. Let your pals see the amazing places you have been to, all through that one well clicked selfie. To hell with begging people to take a satisfactory picture of you! All hail the selfie!
10. The One With The Gang
The Gang, people with whom you have made memories which will last you a lifetime. You do need to have one picture which captures your Vacation Gang in all its glory and makes anyone who see it smile. It's that one picture that makes it to everyone's framed memory.
Alrighty then, Vacation. Check.
Ready to have a blast. Check.
New pose ideas. Check.
World goes INSANE with your pictures. Check!
LIKE Curly Tales on Facebook | Instagram | Twitter
You can also subscribe to our newsletters.