Biryani is not just another item on the menu; it is an emotion that can render you speechless, and leave you feeling content and joyous. It is food for the soul in the truest of sense of the term.
Add prawns, mutton, or chicken to it, and it's elevated to the next level. But yes, there is no such thing as vegetarian biryani. Period.
Keeping the base of rice intact, this special food item differs from state to state in India. Each so different yet so heavenly with each morsel.
Scroll down to salivate on a few kinds of biryani our country has to offer — you know, the kinds anyone who's a rice lover, biryani enthusiast, or basically human must try.
PS: of course, pair it with mint chutney, raita, papad, and achaar.
 1. Hyderabadi Biryani
The one place that is known for biryani also has its own variety, including Kachchi biryani and Pakki biryani, both made differently.
Made with loads of layers of fried onions and spicy chicken, this one takes all the slices of the cake. Even the cherry.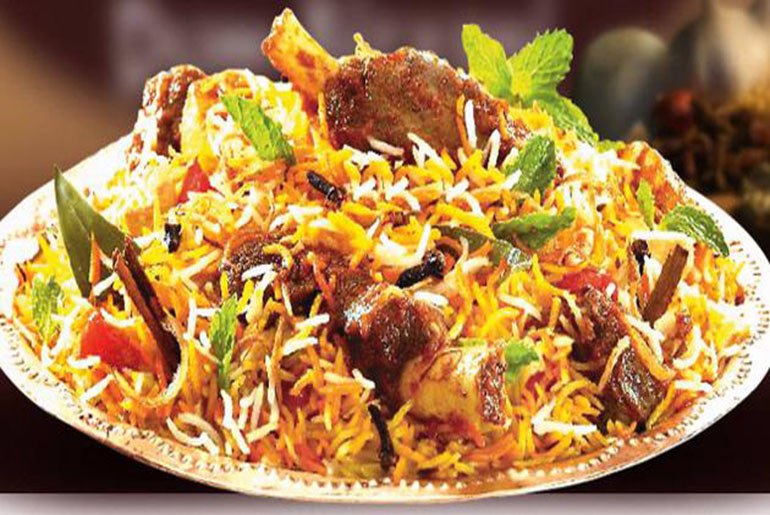 Also Read: Biryani Cooked Inside Bamboo At This HSR Restaurant Is Bae-ryani
2. Lucknowi Biryani
From the streets of the nawaab city comes the variant that is simply amazing. The rice is cooked separately in local spices and the marinated meat is added much later. One thing is for sure — the rice will have as much flavour as the meat.
Also Read: Have You Eaten At The 6 Best Biryani Places in Mumbai?
3. Sindhi Biryani
Coming from the region of Sindh, this biryani is filled with dry fruits and nuts. Not the first choice for many, but a tasty treat nonetheless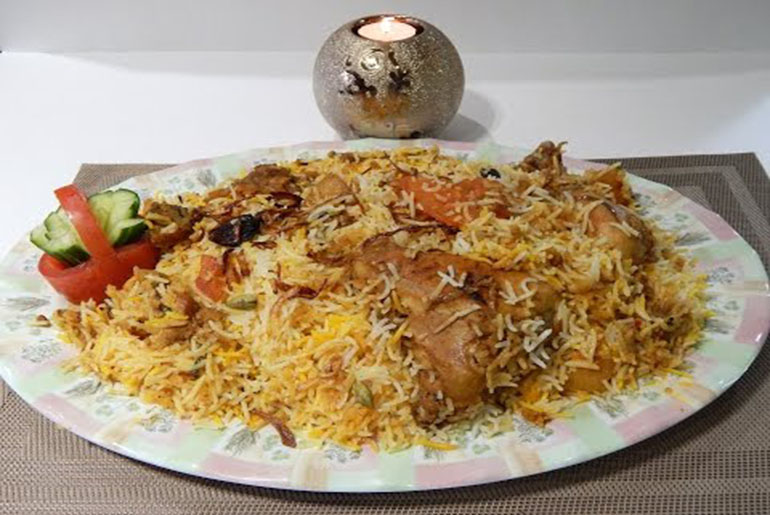 Also Read: Noida Gets Kolkata Style Chinese Cuisine With The Oriental Spice
4. Memoni Biryani
Hailing from Gujarat, this one is as spicy as any biryani can get. Slit chillies, fewer tomatoes, yoghurt, lamb, and potatoes come together to give us this marvel that you won't be able to stop eating.
5. Calcutta Biryani
A little on the sweeter side, Kolkata biryani is full of surprises, just like the city's locals. A soft boiled egg and huge chunks of potatoes are the heroes, which the meat supports
6. Mumbai Biryani
This one is cooked in true Maharashtrian style. Every grain of rice is separate from the spices and the meat. You can clearly distinguish all the ingredients, and for those who love a good onion and tomato raita, well, then Bombay is your calling.
Also, try the Malai Biryani if you're up for something new.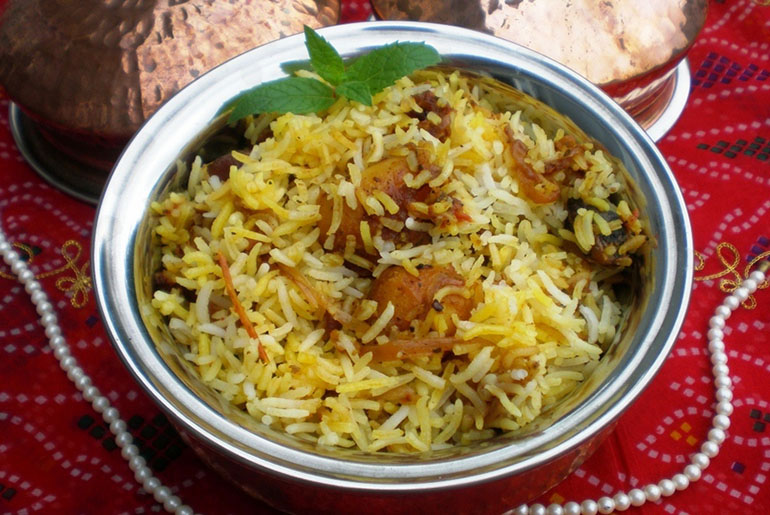 7.  Dindigul Biryani
Found in Tamil Nadu, this biryani is not cooked in coconut, so is a favourite in the northern regions as well. Lemon is used to give it a tang, which is also the dominant flavour of this kickass biryani.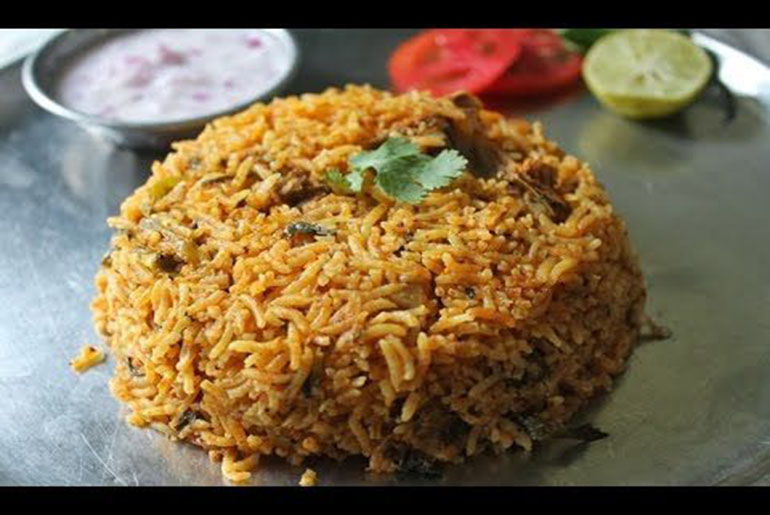 8. Mughlai Biryani
Really, do I have to say anything? It is the Godfather of all biryani.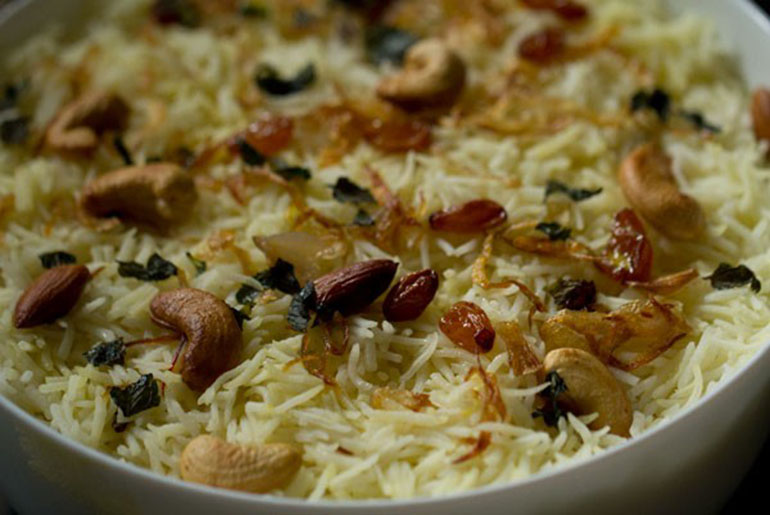 9. Ambur Biryani
Another one from the south, this one is prepared in coconut milk and is served with an array of vegetable dishes, especially brinjal masala. Somehow it enhances the taste to the next level.
10. Malabar Biryani
Steamed rice with chicken wings and a touch of turmeric, Malabar biryani is for those who like 'em legs. Jokes apart, it is a little salty, but when garnished with dry fruits, it complements the taste buds well.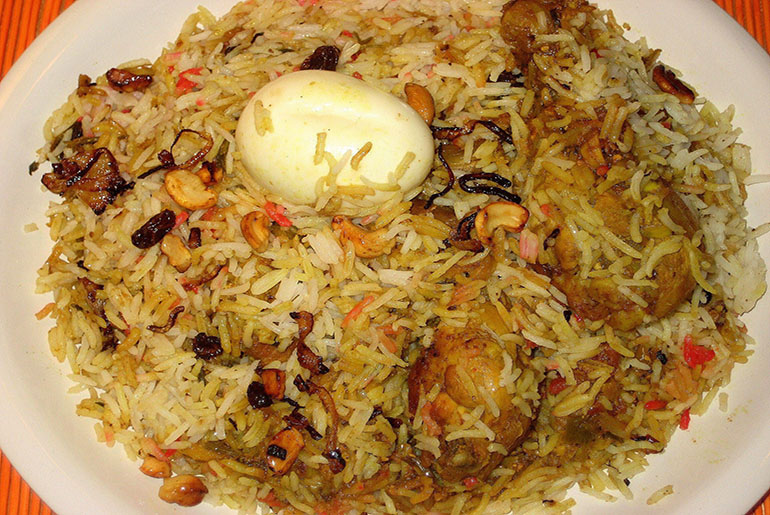 Also Read: Have You Eaten At The 6 Best Biryani Places in Mumbai?
This article first appeared on hauterfly For more such stories, visit thehauterfly.com 
LIKE Curly Tales on Facebook | Instagram | Twitter
You can subscribe to our newsletters