Tell me the four magical words. "I am moving abroad". There it is. All your dreams of living in a foreign country, getting degrees, jobs and a lifestyle that you have longed for – all coming true! But even the high rise, wide-streets, wealthy pays, work-life balance can't match up to the little joys in your very own India. Once you settle there, you are always on a lookout for the 'desh' in 'videsh'. So, if you're already there or are prepping to live abroad, here's what you'll be missing out on.
1. Food? Food
Vada Pao, Chole Bhature, Puchkas, Chaat or Jalebis – the bliss in eating by the street at your regular thelewalla uncle is unmatched. So what if it lacks #instaworthy café interiors, it definitely has all the tadka and the masala that will give a chic joint a run for its money.
Also read: This Place In Powai Gives You Free Vada-Pav With A Cuppa!
2. National Holidays? Yes. Add Two Dozens Of Regional Holidays Too!
If you're a student or a working professional in India, you definitely know the pain of a festival or a regional holiday falling on a weekend. Abroad, you don't get the pleasures of this sweet pain. With so many diverse cultures in India, you can at least expect one day off every month! So what if I don't know how to fly kites? Imma take a leave.
3. Festivals
Wearing Indian clothes, meeting a few Indian relatives, eating mandatory ladoos in a foreign country is not the same as celebrating a festival in India. Let's just say that if there's no loud music, a street procession, fireworks, or colors that cause skin infections – it's not really a festival.
4. Saat Samundar After 12am? YASSS
You may be partying at the hippest clubs abroad, but will your DJ play saat samundar after 12 am at your request? Nope. A few drinks down, the real desi in you will surely crave for some Bollywood thumkas.
Also read: Mumbai, Here's Where You Can Dance To Bollywood Music In The City
5. Convenience Stores At Every Corner
Ahh, the joy of just walking down in your pyjamas to get a packet of chips or soda! Even better, when the kiranewalla delivers all your groceries to your doorstep, isn't it? But you'll have to trade this one for big supermarkets, long queues and weekend errands.
6. Domestic Help
Curse your help as much as you want to here, but you're going to miss your aunty who has taken a sudden curiosity in the girl/boy you keep meeting. Sadly, understand that you won't find them abroad.  You'll have to do all your chores yourself. Yes, it's a nightmare, but unless you're a millionaire, enjoy washing dishes and cleaning the house. Hey, but on the bright side – no society rumours!
Also read: Agent Jack's Bar In Andheri Lets You Negotiate The Price Of Your Drinks
7. Hygiene Is Important & So Is A Jet Spray
Now, not many countries are open to the idea of a jet spray or a bidet. And, if you find yourself in one of those destinations make sure you stock up enough toilet paper. A jet spray is one essential item you'll miss having around and probably personal hygiene too.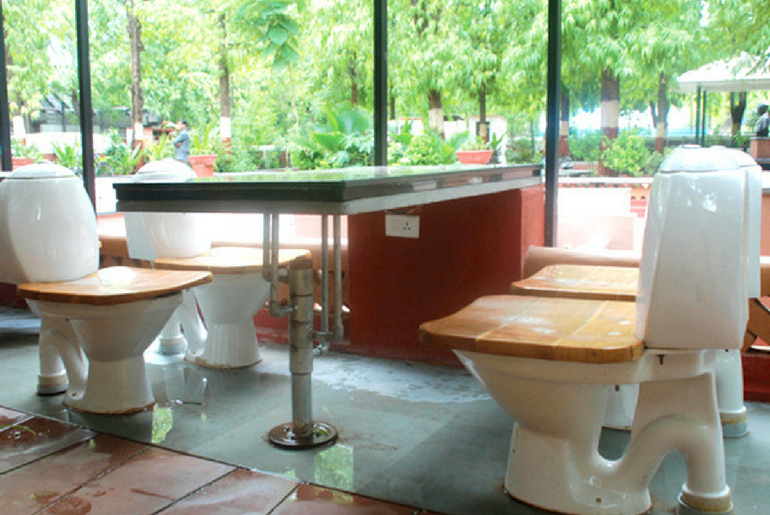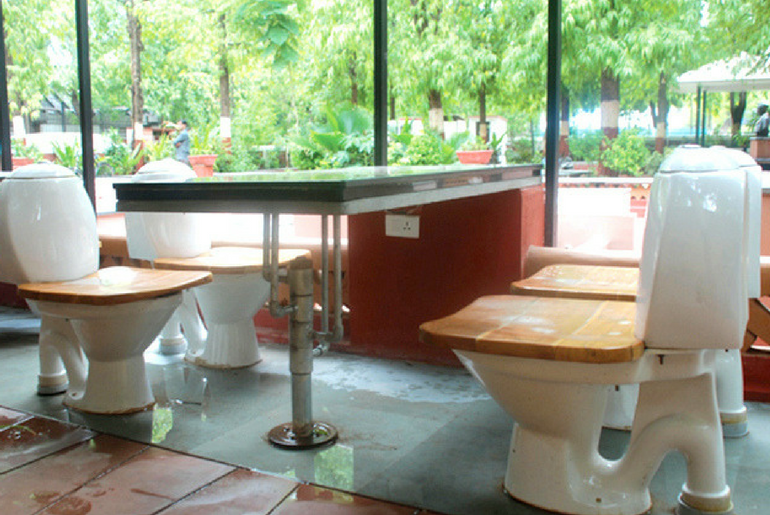 8. The Hustle & The Honks
The honks, the street-vendors calls, the sheer decibel of conversations can all amount to just 'noise', but in a foreign land this very noise can be music to your ears. The silence literally is deafening and sometimes it's just better if you know there are people around you.
9. The Long, Long, Long Walks
Marine Drive or Hauz Khaus, the life of the city is found right here! You can walk for hours at length, sit by small cafes or just enjoy the sea – it's the streets where you find home.
10. CHAI
Green tea is not chai. Herbal tea is not chai. Chamomile tea is not chai. Anything that does not have milk, ginger, elaichi and is not ready-made is not chai.  Whatever the foreigners bring to you as a substitute for real tea cannot replace the good ol' cutting. And, if you're a true Indian, you know how seriously we take our chai.
LIKE Curly Tales on Facebook | Instagram| Twitter
You can subscribe to our newsletters