A 10-year old girl from Mumbai climbed the Mount Everest base camp to become one of the youngest Indian mountaineers to achieve the breathtaking feat, a media report quoted. Despite the rugged terrain, hailstorms, snow and colder conditions, it did not stop Rhythm Mamania from reaching the top.
Reaching The Mount Everest Base Camp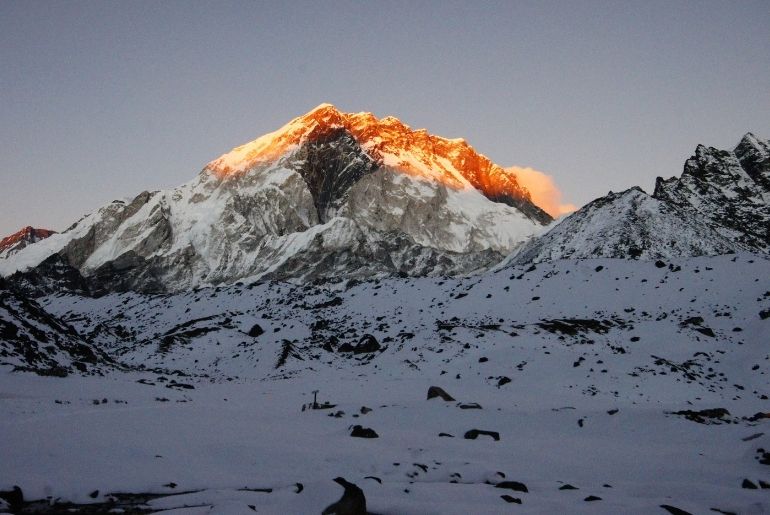 Rhythm is a 10-year old MET Rishikul Vidyalaya who went for an 11-day expedition from April 25 and reached the Mount Event South Base Camp on May 6. This is, however, not the first time that Rhythm has outdone herself. Rhythm's mother says that her love for mountains surfaced at a very early age when she completed a long trek at Dudhsagar. Rhythm completed a hike of 21 kilometres to reach the spot.
Also Read: Inspirational Story Of Megha Parmar: First Woman From Madhya Pradesh To Climb Mount Everest
Rhythm Has Climbed Other Spots Too
This little mountaineer has climbed other peaks like the Sahyadri mountain range, including Karnala, Lohagad and Mahuli forts. While everyone else wanted to take a helicopter while returning from the base camp, Rhythm insisted on walking down, Rhythm's mother informed. So Rhythm had her parents accompany her to the Everest base camp during the tour.
Rhythm's Other Passions
Rhythm says that other than skating, trekking is also something she is immensely passionate about. She went on to say that this particular trek was a defining moment for her as she realised the importance of responsible trekking and how to work around mountain waste management.
Also Read: UAE's Nayla Nasir Creates History By Becoming First Emirati Woman To Reach Mount Everest