Spain can be many things to many people. From beautiful beaches, delicious food, and picturesque scenery. But there is a cultural heterogeneity and richness that does not get showcased in most films. For those of you, who didn't know, Spain is home to the longest-running architectural project on earth – La Sagrada Familia, which is under construction for the past 137 years. In Spanish, Sagrada Familia means "Holy Family". In spite of this delay,  La Sagrada Familia is a crazy popular tourist destination, visited by thousands of people from all across the world.
Also Read: UAE's Oldest Christian Site Is Now Open To The Public
What's The History?
The idea of building this church was conceptualized in 1874 by the local religious organization Spiritual Association of the Devotees of Saint Joseph to honor the Holy Family. This project was then kickstarted on March 19, 1882, under the supervision of the architect Francisco de Paula del Villar y Lozano. But later due to differences in opinions this position was given to Antoni Gaudi. Those familiar with Antoni Gaudi works know that a masterpiece was going to be created.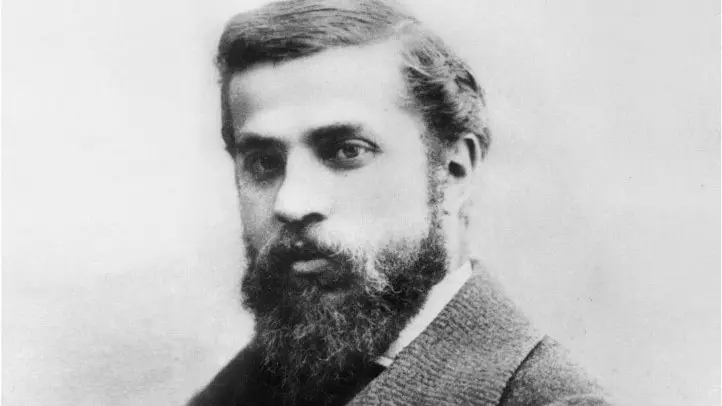 Who Was The Architect Behind This Marvel? 
When Architect Antoni Gaudí took charge of the project for Basílica i Temple Expiatori de la Sagrada Família, in 1883, little did anyone assume it will take over a century to complete. He scrapped the original neo-Gothic design plans and exchanged them for a grander vision, unlike any the world had ever seen.
His skill and talent were ahead of its time. He knew that the extravagant ideas and designs he had in mind for this Roman Catholic Church, would not be completed during his lifetime. So he laid the foundation for it in such a manner with clues to help the next generation of architects carry on with his work. Gaudí, when asked why the construction was taking so long, fondly said: "My client is not in a hurry."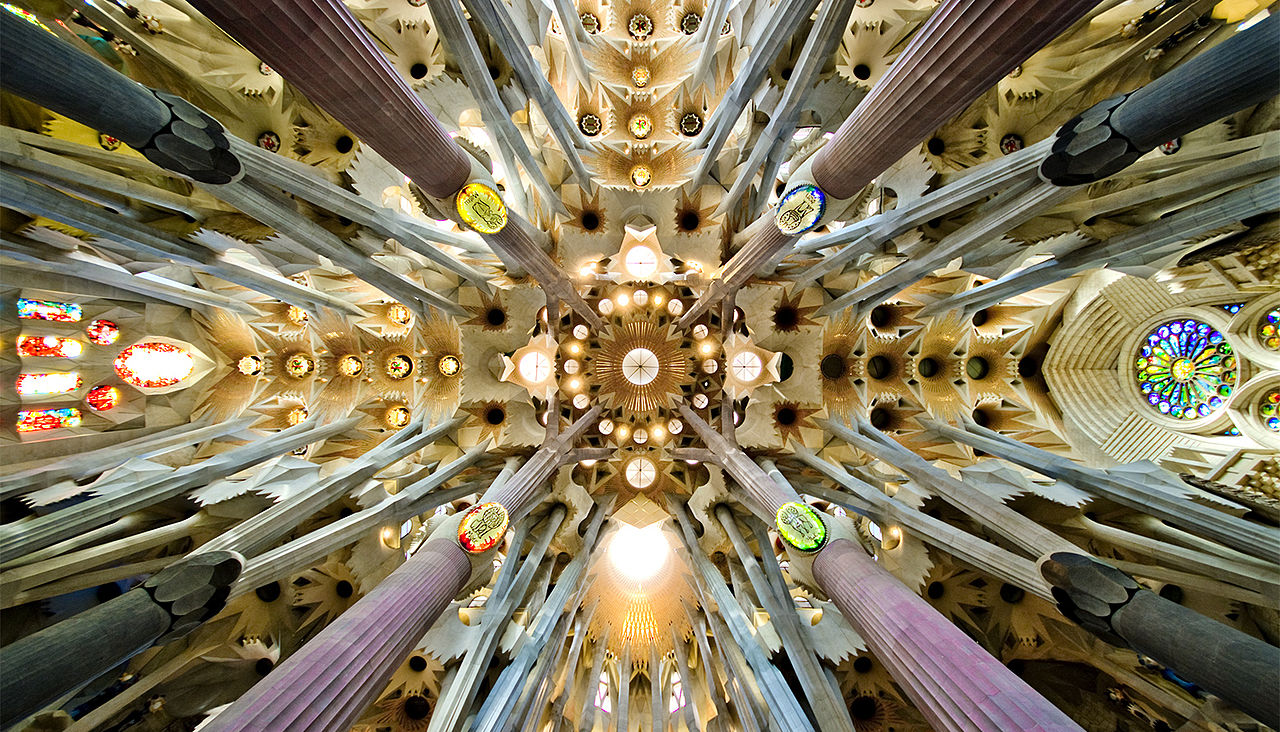 Gaudí worked on his masterpiece till his death in 1926, at which point an estimated 15 to 25 percent of the total design, including the crypt, the apse walls, a portal, and a tower, was complete. Many architects have over time, tried to continue his legacy. But following vandalism and the outbreak of the Spanish Civil War in 1936, many of Gaudí's models were destroyed.
Why Is The Architecture So Mesmerizing?
When complete, the church will compose of three major facades. Two of which — the Passion facade and the Nativity façade. Gaudi himself completed much of the ornate Nativity facade. The Passion facade's gaunt, tortured figures, sculpted by Josep Maria Subirachs, have met with some of the harshest complaints from critics. But the church defends the design, saying its graphic nature remains true to Gaudí's original vision. The Glory facade, expected to be the largest and most impressive of the three, began construction in 2002.
Also Read: Spain Visa for Indians, Indian Passport: Types, Application Fee, Form, Requirements And Visa On Arrival
The church's interior is designed by columns that stretch like tree branches toward the ceiling. Gaudí's plans also included for 18 spires, eight of which are complete, as well as numerous towers, chapels, portals, and other interior features. The organic and flowy designs, massive stain glass windows give you a spectacular serene feeling.
Also Read: Ferrari Land in Spain has Everything a Car Lover Can Imagine!
What Else?
La Sagrada Familia is a church built over generations attempting to create a mecca of worship where the entire Bible will be depicted through delicate engravings and sculptures all around the church. And even though this church is still in its construction phase, it still has over 3 million tourists visiting this place every year. 
For us historic and cultural enthusiasts, Le Sagrada Familia is on our bucket list. And we cannot wait for the completion of this majestic UNESCO World Heritage Site in 2026. Unraveled during the 100th death anniversary of God's Own Architect, Antoni Gaudi, La Sagrada Familia is Spain's answer to the world on architectural wonders.