Under 140 Characters
Mechuka: A remote valley 29 kms away from China border & it is certainly one of the most beautiful and unexplored areas of the rugged and raw Arunachal Pradesh
What Is It?
Mechuka Valley is a tiny hamlet situated up around 6,000 feet above sea level in Along or Aalo in West Siang District of Arunachal Pradesh, India. It is a famous destination in Arunachal Pradesh with dense forests, snow-capped mountain and deep gorges. Also known as Menchuka, it is around 29 kilometres from the China border and around 500 km away from the capital city, Itanagar.
Also Read: This 50-Minute Mountain Flight In Nepal Will Show You The Best Himalayan Peaks At Just ₹6,900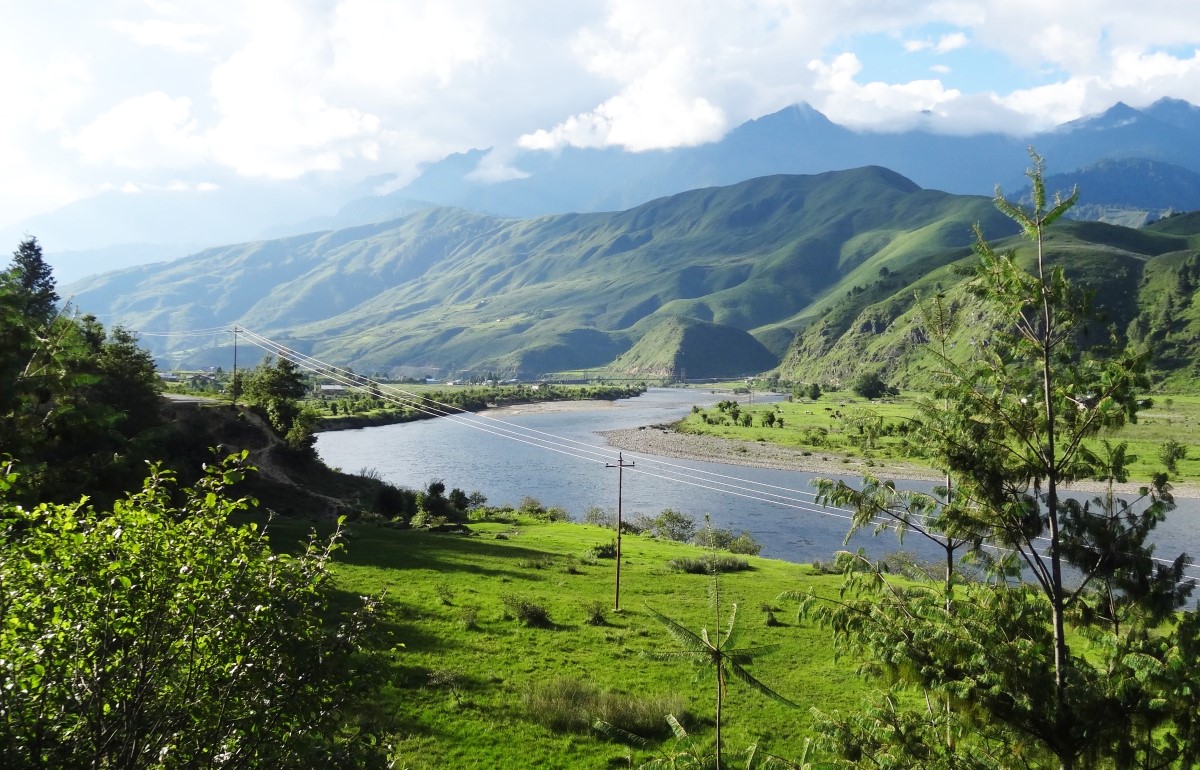 What's In It?
Mechuka Valley is this surreal valley is one of the most picturesque destinations in the North-East where horses run wild and the beautiful river Siyom runs quite. With time, it has become a famous tourist destination for both historic and religious significance.
Also a homestay here will enrich you with a cultural experience. A stay in the quaint wooden houses besides miller and buckwheat field of the local Memba, Ramo, Bokar and Libo tribes will be something that will stay in your heart always.
Also Read: Skydive Over The Snow Clad Mountains Of Himalayas In Nepal This November
What Should You Do Here?
Menchuka Valley has a number of options for you as a tourist. Here, you can:
Ferry across the river
Stay with a local family in Mechuka
Half day trek in Mechuka and Along
Have local tribal cuisine of Memba and Adi tribe
Walk over a 1500 foot long bamboo bridge over the Siang River
Also Read: 5 Different Travel Experiences That Everyone In India Should Try Atleast Once
What To See?
One of the main tourist attractions in Mechuka is a 400-year-old Buddhist Monastery, Samtem Yongcha which is located at the hill top. The beauty here lies in the culture which is formidable and also full of colours.
For a more serious trekking experience, you can also trek to a Mechuka, a nearby high altitude lake.
Also Read: 10 Places In India For You To Explore This May
How To Get There?
Nearest airports: Mohanbari Airport in Assam (385 km) & The Lilabari Airport (420 km)
Also, the Arunachal government has launched commercial chartered flight service to Mechuka to promote tourism in the place. The flights are however not too frequent.
Nearest railway stations: Silapathar Station (325 km); Tinsukia (400 km) and Dibrugarh (370 km)
From the station, tourists can also hire a taxi/cab or a bus to reach Mechuka. Jeep and Gypsy is the ideal mode to reach Mechuka.
LIKE Curly Tales on Facebook | Instagram| Twitter
You can subscribe to our newsletters