Soaked in history and blessed with culture, Hyderabad has it all. However, there is more to the city of Nizams than just its gorgeous architecture, lakes, and museums. Do you believe you have seen it all? Travel Photographer Prudhvi Chowdhary (prudhvichowdary) wanted to capture some epic experiences and show his city from a new lens. In this endeavour, He found his perfect companion in the Samsung Galaxy S21+.
8K Video is the highest resolution video available in a smartphone, making 8K Video Snap possible – a feature that lets you record videos and take out high-resolution pictures from the video later. Thanks to this feature on the Galaxy S21+, Prudhvi could freeze the right moments straight out of 8K videos and uncover four fascinating aspects of the city. Are you ready for this visual treat?
1. Enchanting Rhythms And Fluid Movements Of Kuchipudi To Mesmerise You
Kuchipudi is a dance form in which the dancer communicates a story through expressive gestures and fluid body movements. If you are in Hyderabad, you cannot give it a miss. Prudhvi takes us straight to Natya Tarngini Dance School to watch this beautifully choreographed performance by Yamini Reddy. With the 8K Video Snap feature of his Galaxy S21+, he could capture the perfect shot of these graceful movements and bring the dancer to life.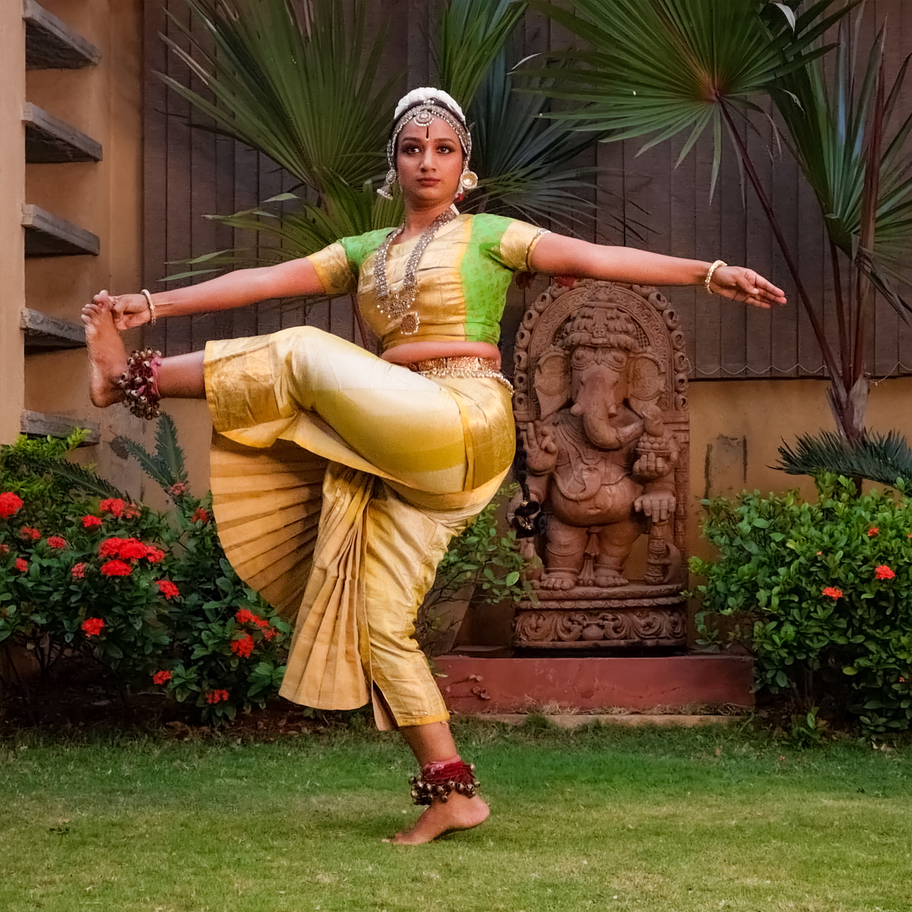 2. Making A Masterpiece On Wall With Splatter Painting
Next, Prudhvi takes us to Valley View Point to witness splatter painting by Hathiram. Splatter painting is a technique that uses brushes and other implements to flick, throw, and drip paint onto a canvas. This technique celebrates spontaneity, improvisation, and a highly physical approach to making art. The result? A mesmerising masterpiece full of emotion. Thanks to the 8K Video Snap feature, Prudhvi could capture the exact moment when the artist flicks the paint mid-air.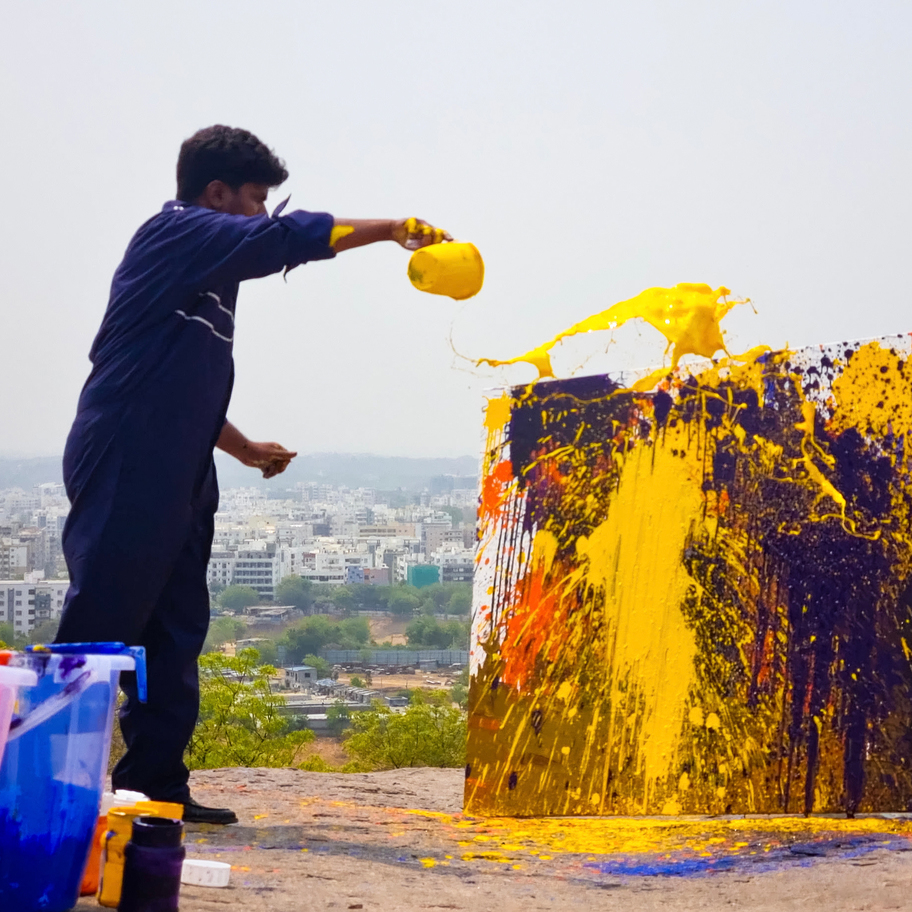 3. Bouldering without Harness Rock By Rock
Do you get a rush every time you watch a movie like Cliffhanger? If yes, then bouldering, a more thrilling variety of rock climbing–is right up your alley. The sight of the climber assessing the rock and then climbing unassisted got Prudhvi's hearts racing. He used the 8K Video Snap feature to capture the very thrill of the sport while the climber Ritwik hangs loose on the rock. Do not miss the breath-taking backdrop of the L Rock in the picture.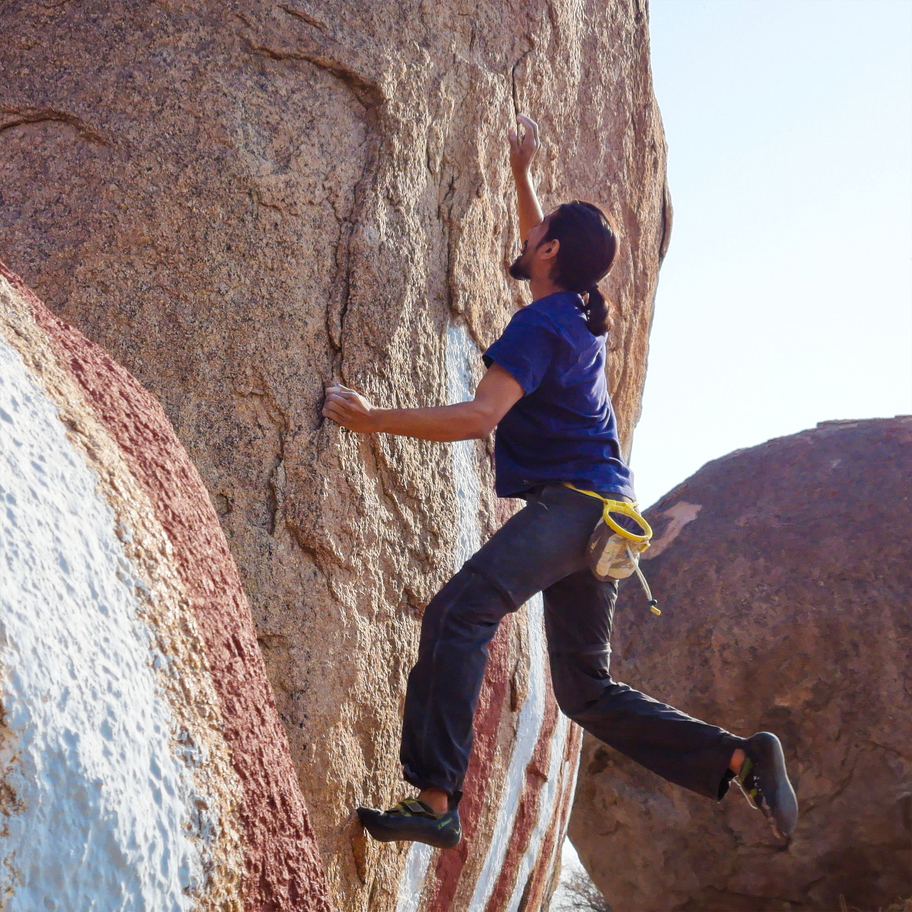 4. Action-Packed Performance Of Telugu Movie Stuntmen
Every now and then, we have this urge to watch an action movie to get that adrenaline rush. If you have watched a Telugu action movie, you know how the stuntmen give us an edge-of-the-seat, nail-biting kind of an experience. In Manikoda, Prudhvi got a chance to catch these stuntmen live in action – Thanks to the 8K Video Snap feature, he could capture the perfectly executed jump straight out of an 8K Video.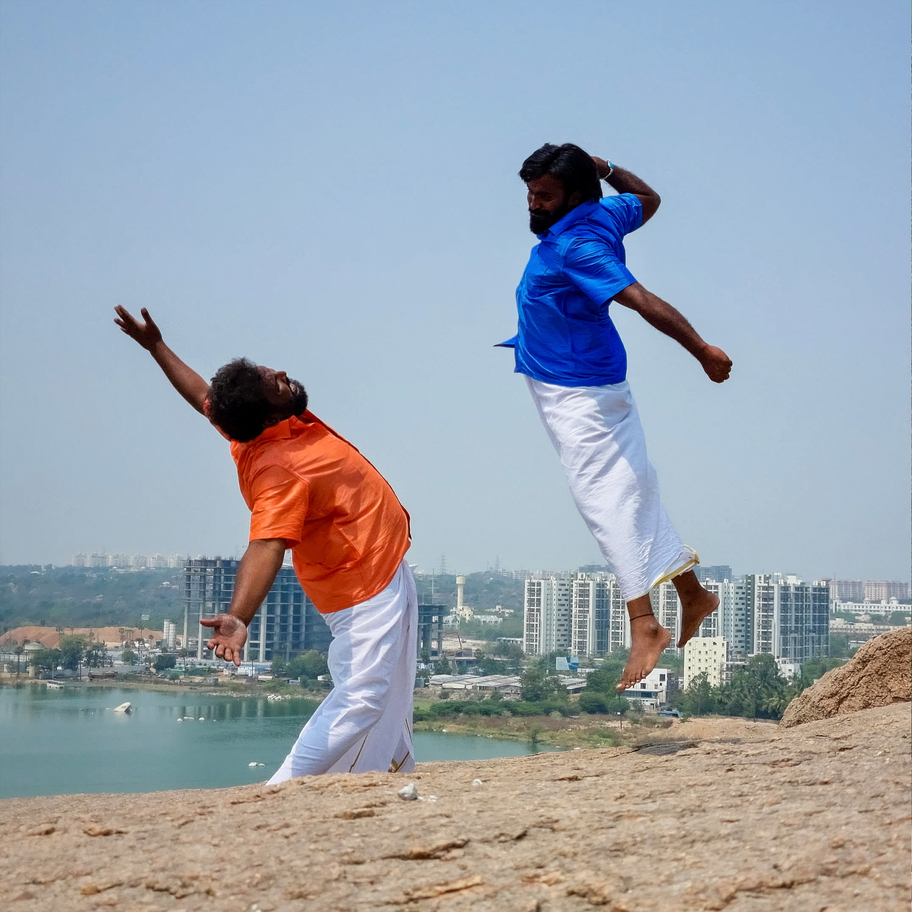 So that's a roundup of some epic experiences from Hyderabad that we wanted to bring to you. Before you go, let's go behind the scenes to see how Prudhvi managed to capture it all.
With the 8K Video Snap feature of Samsung Galaxy S21+, Prudhvi could effortlessly capture some magical experiences that would otherwise have taken multiple retakes. We are bedazzled by the phone and how it helps you capture perfect moments straight out of 8K Videos, how about you?
With 5G Readiness, an advanced pro-grade camera system and best-in-class displays– The Galaxy S21+ is one of the best smartphones in the market right now. You can learn more about the device <here> or head over to Samsung exclusive stores or leading offline and online retailers to experience the phone yourself.