"Travel makes one modest. You see what a tiny place you occupy in the world." – Gustav Flaubert.
I think he pretty much nailed it.
If you want to know humility, there's nothing like packing your bags and heading to a place you've never been to. There's nothing like feeling lost because you don't speak the local language and meeting people who nonetheless, make you feel at home.
But there's a certain comfort when your travel armor includes a few phone-screen friends who've got your back, just in case the adventure gets a little too out of hand.
Every traveller's got to back himself up and rely on these 5 cannot-do-without apps.
Google Maps:
I mean, I know sometimes the device can take you to the weirdest dead-ends imaginable, but you've got to give the "voice" some credit. From spotting a local market to leading you to your resort, Google Maps is like oxygen to the wanderer in you. Locate not only the most popular spots in the city but also avoid being tricked by cabbies giving you detours by knowing exactly where you're headed.
Snapseed:
If you're up and about, it means you're also ready to click some photos. Travel and memories go hand in hand. Especially if you're on Instagram. Snapseed's one of the best photo editing apps out there. While it may take some time to get used to, the results are worth it. The next time you want to create a FOMO vibe with your photos, this app will definitely deliver.
IndiaLends:
A lot of us who love to travel usually cannot afford it. But what's the fun if you can't invest in your dreams, right? IndiaLends offers you the perfect opportunity to satiate your wanderlust. It provides personal loans starting from ₹15,000 to 50 Lakhs which is suitable for all kinds of travel plans- from a weekend getaway to an exotic foreign vacation. The application process is quite easy and the disbursal is almost instantaneous. You can choose from among the best offers on interest rate and structure your repayment plan in a manner that suits you best. Isn't that every traveler's dream come true?
Make My Trip: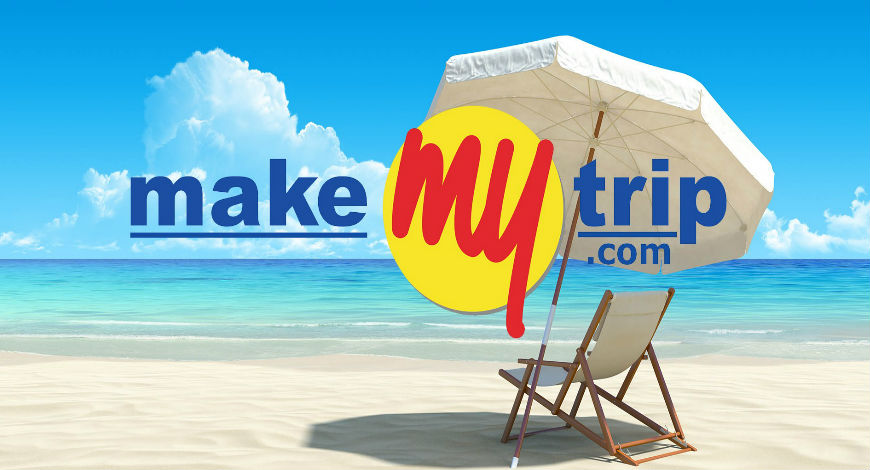 From booking your flight tickets to the best deals on hotel rooms, Make My Trip can genuinely make your vacation a fun one. With easy returns and a help center that's available 24*7 this app is a go-to for your every travel need.
AccuWeather
If you're travelling to a never-been-before destination, packing for the weather is crucial. You don't want to freeze your toes nor do you want to burn yourself raw. AccuWeather comes in to help. It gives you an accurate weather account of your travel destination so you can pack just right.
This article is written in sponsorship with IndiaLends.