Who doesn't love a road trip and escape away from the city's bustle? Well, the weekend is coming in a few days and if you are in Delhi, you can plan your getaway here. Delhites can visit so many places just a 2-hours drive from Delhi. There's surely no better way to spend weekends than spending in calm and serenity. Here are 5 small towns where you can take a quick trip just a 2-hours drive from Delhi.
1. Damdama Lake
If you are an adventure enthusiast then this location 2-hours drive from Delhi is a must. The place is Damdama lake and it is a stunning destination to explore near Delhi in a single day. You can enjoy cycling, rock climbing, valley crossing, kayaking, and much more here. There are many eco-resorts to explore here that make your stay in Damdama lake worth it.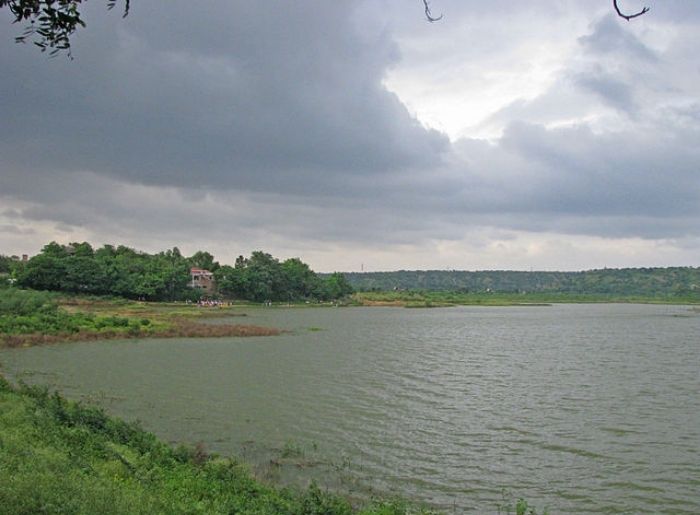 2. Nuh
Nestled in Haryana, Nuh is a small town full of historical stories about culture and heritage. It takes about 2 hours to reach Nuh from Delhi via NH 48. There are so many historical places to explore here like the Tomb of Bahadur Khan Nadir and various historical structures. Tourists can even explore the Nalhad River and the Chui Mai Pond.
Also read: People Pay Extra For Delhi Hotels Than Mumbai: Study
3. Manesar
Manesar is growing as quite a popular tourist destination in recent years. The small town is loved by people for a quick relaxing getaway near Delhi. The rural life of this place attracts a lot of city people to experience and live it. During your road trip here you can even take a small trip to the heritage places around and even the Sultanpur Bird Sanctuary.
View this post on Instagram
3. Surajkund
Surajkund attracts the most visitors in the entire year during the Surajkund Mela. People from nearby and far visit here to witness the charm of the art and craft fair. But if you are visiting in the off-season, this place is perfect for a quick 2-hours drive from Delhi. Also known as the 'Lake of Sun' Surajkund sparks the past stories of Delhi and nearby.
Also read: Delhi-NCR Gets Its First Restaurant With Robots Instead Of Waiters In Noida
4. Badkhal Lake, Faridabad
At a distance of almost 51 km, Delhites can easily take a quick trip to Badkhal Lake after a 2-hours drive from Delhi. This natural lake is the biggest attraction near Faridabad where people can indulge in various adventure sports such as boating, trekking, and kayaking. It is the ultimate destination for bird lovers as this place is covered by birds and people really enjoy watching them flying high in the air. It takes less than 2 hours to reach here from Delhi via the Mahatma Gandhi Marg.