Short shorts, sand, chilled beer and a hammock – you're instantly transported to Goa. The party scene and the carefree way of living is calling many, but those who can't answer, Goa comes to you in Mumbai in the form of food. From Fish Hooman to Sanna (steamed fluffy rice cakes), Goa cuisine has it all. When you cannot visit Goa, remember that these irresistible delicacies sitting in front of you on a thali. Here are a few places in Mumbai that delivers delicious Goan meals.
1. Beryl's Fish Curry At
O Pedro, BKC
O Pedro, serving authentic Goan food, is nestled behind the frangipani trees of the Jet Airways – Godrej BKC Building. It's wood-fired oven brings back baking tradition of fresh homemade Goan sourdough poee with wheat husk. Eat it with flavoured butters with traditional Goan tastes; think choriz, balchao and whipped pork fat. They've a sea food counter where you can pick your catch of the day. Also, the food comes in quarter-plates, half-plates and full-plate portions to allow diners to eat and share as they like.
Delivery from 12 pm to 10 pm. Closed every Mon & Tues.
Call the on 7506525554 for more details.
Costs: ₹1,600 for two people (approx.)
Also Read: Get Prepared For The Best Street Seafood In Mumbai With Jai Jawan
2. Roasted Pork At Goa Portuguesa, Mahim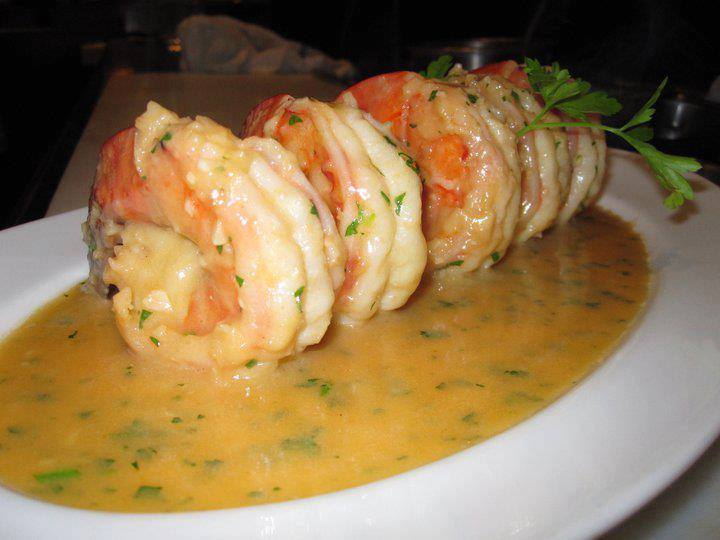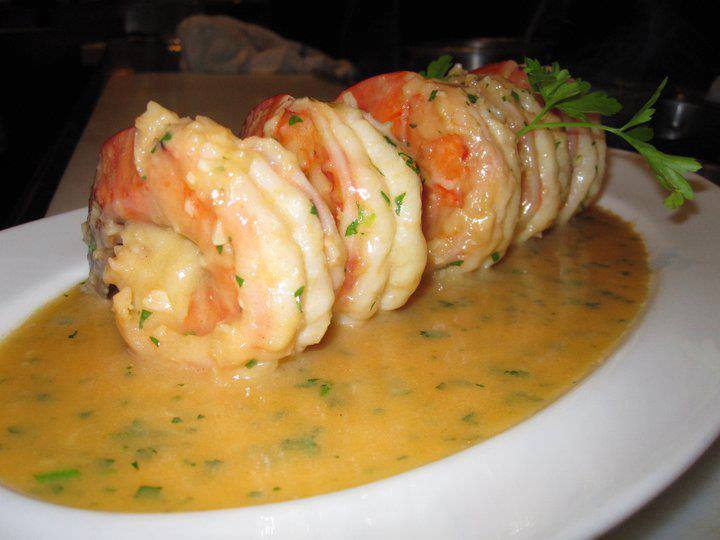 From its funky walls to its artsy decor, Goa Portuguesa represents everything about a Goan pub. The food served here reflects the ethnicity of Goan and Portuguese culture. This hidden gem in Mahim serves you with some mind-blowing traditional coconut based yellow prawns Goan curry. Another dish that blew our mind was the Lobster Goa Portuguesa, being a chef's special; this dish is a must try item on the menu.
Order on Swiggy or reach them on

022 2444 0707
3. Fish Thali At Gables, Colaba
Yet another tiny eatery that serves up some authentic Goan food is Gables. It is every meat-eaters paradise with a menu that boasts of both Goan food and continental cuisine. Their staff is one of the friendliest bunch of people that you will meet and it only makes the experience better.
They are available on Swiggy
4. Prawns Sukka At Fresh Catch, Mahim
True to its name, the seafood here is always fresh at any given point in the day. They treat their seafood with a lot of respect and it is apparent in their cooking. Be it the Bombil, the Rawas or the prawns, the fried delicacies are light on the stomach and don't taste oily or greasy at all. And that goes to show how good their food is.
They are available on Swiggy
5. Pork Sorpotel At De Goa Kitchen, Marol
If there's one place that ensures that the food you eat instantly reminds you of home, it's De Goa Kitchen. The delivery-only eatery goes hard on hygiene and makes some really delicious food. Their curries are lip-smacking and you are bound to be left licking your fingers and wanting more.
6. Squid Chilli At Ronaldo's, Dadar
This is our go-to place when we are craving traditional Goan fare. The Konkani food here is insane and is as good as eating in a small restaurant in Goa itself. And if you are feeling bold and are in the mood to try out something different, go for the Squid Chilli.
The Goan fare in Mumbai could not get better, isn't it?