Attention Dilliwalo! If the news about all the hill stations being crowded and over-booked have dampened your travel plans, then worry not we are here to bring the excitement back. Who says that you have to go to Shimla or Mussourie only? Delhi is lined with smaller and less crowded places that are so close that you can treat yourself to a mini vacay this weekend itself! Here is a list of 10 places that are less than 300 km from Delhi and perfect for a weekend getaway now that monsoon has finally hit the national capital.
1. Morni Hills
Distance from Delhi: 272 Km
A quaint little hill station located in Haryana, Morni Hills is one of the few unexplored places left and thus still holds its natural charm. Untouched by humans it is the perfect place for a weekend getaway from Delhi. The temperature here is pleasing throughout the year and it is the only hill station in Haryana. You can visit the centuries-old Morni Fort and the colourful temple of Lord Shiva just adjacent to the fort. It is the perfect place for a quick getaway to just 'get away' from the daily monotony of life.
Also Read: Punjab And Haryana High Court Declare That All Animals Are Legal Persons
2. Lansdowne
Distance from Delhi: 254 Km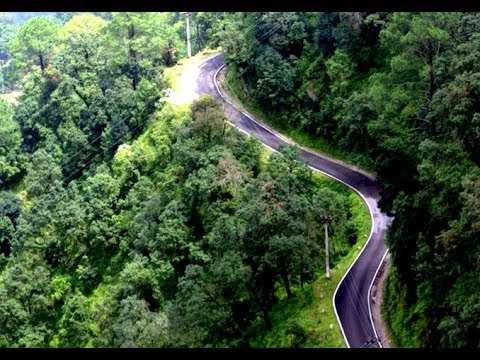 Lansdowne is a famous destination frequented very often by college students. Buses for Lansdowne are easily available and the weekend trip can be easily planned without burning a hole in your pockets. The town has a small lake and a museum that is a must-visit if history and culture are your main interests. One of the best-known places in Lansdowne is the Tip and Top viewpoint, which is perched on top of a ridge over-looking forested hills.
Also Read: Holiday Without An Agenda? Head to Lansdowne
3. Corbett National Park
Distance from Delhi: 230 Km
If you are the kind who seeks adventure, then a trip to the Corbett National Park is a must for you. This forested wildlife sanctuary located in Uttarakhand boasts of a rich flora and fauna and is one of the largest known tiger reserve in India. People from all across the world visit the Corbett National Park to get a glimpse of the majestic Bengal Tigers. Located alongside the bank of Ramganga Reservoir, the park is also home to elephants, leopards, and a number of different kinds of birds.
Also Read: Brys Caves Near Jim Corbett Promises You A Serene Weekend Getaway
4. Agra
Distance from Delhi: 210 Km
We are all aware of the undisputed beauty of the Taj Mahal, but imagine being able to visit it without the scorching heat and a number of people killing your experience. Well, if this is an experience you have been looking for, then monsoon is the best time to visit the city. The marble marvel won't be crowded and you will be able to freely enjoy its splendor in all its glory.
Also Read: Taj Mahal, First Indian Monument To Provide Breast Feeding Room
5. Neemrana 
Distance from Delhi: 117 Km
Neemrana is a small historical town, located in the district of Alwar, Rajasthan. It is home to the 16th century Neemrana Fort that belonged to the ruling family of Pithviraj Chauhan until 1947. A little further from Neemrana is another fort, that is Kesroli Fort in Alwar. It is oldest heritage sites in India and historians trace it back to the Mahabharata times. In Kesroli you can also witness the oldest remains of Buddhist Vihara, the only reclining statue of Hanuman, and the samadhi of the ruling saint Bhartrihari.
6. Okhla Bird Sanctuary, Noida
Distance from Delhi: 15 Km
If you are looking for some place closer to home, for a short picnic with the squad then head over to the Okhla Bird Sanctuary in Noida. The large area of land is covered with lush green plants and is home to a beautiful lake that can be the perfect backdrop to a casual picnic on a Saturday afternoon. You can easily drive up their for a day trip and return back by the evening, making it the perfect weekend getaway.
Also Read: Nature Getaway Near Mumbai At The Karnala Bird Sanctuary
7. Bharathpur, Rajasthan
Distance from Delhi: 198 Km
Another great place to head over if you love birds is Bharatpur. This quaint town in Rajasthan is home to the Bharatpur Bird Sanctuary as well as the Keoladeo Ghana National Park which is a great place to witness exquisite, exotic birds in their natural habitat. It also makes a for a great place if you are looking to build up your nature photography portfolio.
8. Nahan, Himachal Pradesh
Distance from Delhi: 267.2 Km
Headquater of the Sirmaur District, Nahan in Himachal Pradesh is home to the beautiful Renuka Lake and the serene Renukaji Temple. While people prefer heading over to the more popular hill stations Shimla, Kasol, and Manali, if you are looking for a more low-key trip and expect to spend some time away from the bustle of the tourists, then head over to Nahan. It is the perfect place for that long forgotten solo trip.
Also Read: Exploring Renukaji; Himachal's Secret
9. Almora, Uttarakhand
Distance from Delhi: 361.6 Km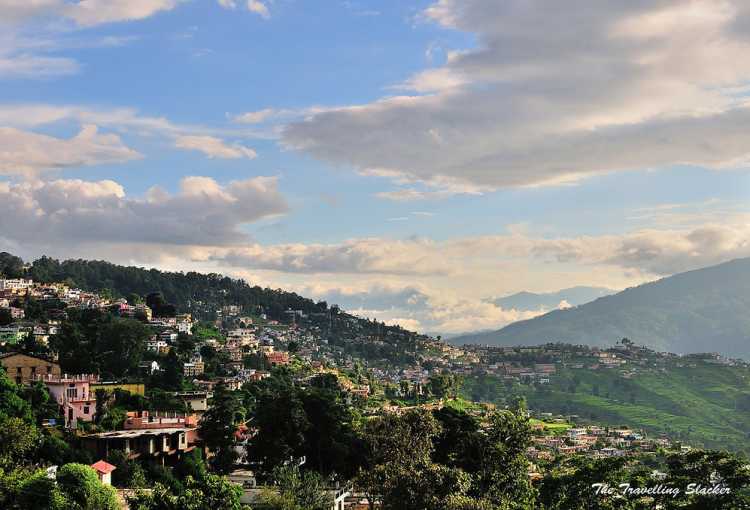 A cantonment town in the Almora District of Uttarakhand, Almora is a hidden gem of Uttarakhand, that seems to hold a lot of religious significance. It is dotted with a number of small temples like the Nanda Devi Temple, Kasar Devi Temple, Chitai Golu Devta Temple and more. Almora promises all their tourists a one of a kind experience with an insight into the culture of Almora, chance to dig in to the local delicacies, and get your hands on some unique handicraft items.
10. Kangojodi, Himachal Pradesh
Distance from Delhi: 275 Km
Another off beat destination hidden in the magnificent Himachal Pradesh, Kangojodi is a great place for adventure junkies to let some heat off. The place isn't very popular, and has very low tourist footfall, making it the perfect place to unwind and relax. The city also boasts of an exquisite campsite, that can make for an amazing spot for a romantic getaway. From Flying Fox to Skyfall it has it all!