Indiranagar is for the youth. The hub of all activities in Bengaluru and the place where all the city's hotpots are. From popular pubs to delicious bakes and probably exciting dishes, Indiranagar has to be the most happening neighborhood in the city. Here are 5 places in Indiranagar that you can't miss –
1. Tippler – For The Best Happy Hours
Tippler: On The Roof in Bengaluru offers the happiest of happy hours with the experience of a Russian lounge. Happy hours are literally the best thing ever and when combined with good food and chill ambiance, it is even better. Tippler: On The Roof is the ultimate hangout spot in town for people looking for a place to party it up and get the best deals on booze.
Also read: 5 Pubs For The Best Happy Hours In Bengaluru
Address: Tippler, 276, Above Girias Showroom, 100 Feet Road, HAL 2nd Stage, Indiranagar, Bangalore
Phone: +91 8880107107
Happy Hours: All day Monday (Molotov Mondays, Explosive Prices), Tuesday to Sunday – 1+1 Draught Beer (12:00 pm – 7:00 pm)
Cost for two: ₹1,300
2. Ice Cream Works – For Indian Flavours Of Ice Cream
What's the craziest ice cream flavour you've had? Macha, walnut chip? How about a place that serves motichoor ice cream! We bet you haven't tasted that. Ice Cream Works serves some really drool-worthy flavoured ice-creams but so do a lot of ice-cream parlours. So what sets apart this newly opened outlet? Their funky flavours and the fact that they are 100% vegetarian, so all the desserts here are completely egg less. Vegetarians! Delighted much? Pssst: Non-vegetarians, we assure you that you won't notice the difference.
Also read: Ice Cream Works In Indiranagar Has An 'Indian Range' Of Ice Cream Flavours
Where: 204, 5th Main, 7th Cross, 1st Stage, Indiranagar, Bangalore
When: 11 AM to 11 PM
How Much: ₹200 for two people
3. Elvnthrtyone (1131) – For 20 Inch Pizzas
Presenting the largest pizzas in Bengaluru city that are 20 inches big and come in veg and non-veg options. Elvnthrtyone (1131) in Indiranagar serves the biggest pizzas in the city! Get prepared for the mighty 20 inch pizzas here. They are called the Maximus pizzas, but don't take them lightly. Available in veg options like classic Margherita, Spinach-Feta-Tofu or the Four Cheese Melt and non-veg options like Tandoori Murgh Tikka, Jerk Chicken and Fruits Of The Sea. The best one so far and the public favourite has to be Barbecued German Chicken Sausages. It comes with 12 massive slices and you can even pick between 2 options for pizzas in case you want more options to choose from.
Also read: Are You Ready For 20 Inch Pizzas In Bengaluru?
Address: Elvnthrtyone (1131), 100 Feet Road, HAL 2nd Stage, Indiranagar, Bangalore
Phone: 080 49653387
Approx cost: ₹1300 for two people
4. Lavonne – For Adorable Cakesickles
Lavonne in Bengaluru is one of the first cake shops to serve these yummy and adorable looking 'cakesicles' in various designs & flavours. The cakesicles come in various designs and shapes, the most adorable ones being the animal designs from unicorns, kitties, bunnies, piglets, and bears. These cake pops come with a chocolate base with a quirky makeover and drooling flavours.
Also read: Welcome Bengaluru's First Dessert Place That Serves These Adorable Cakesicles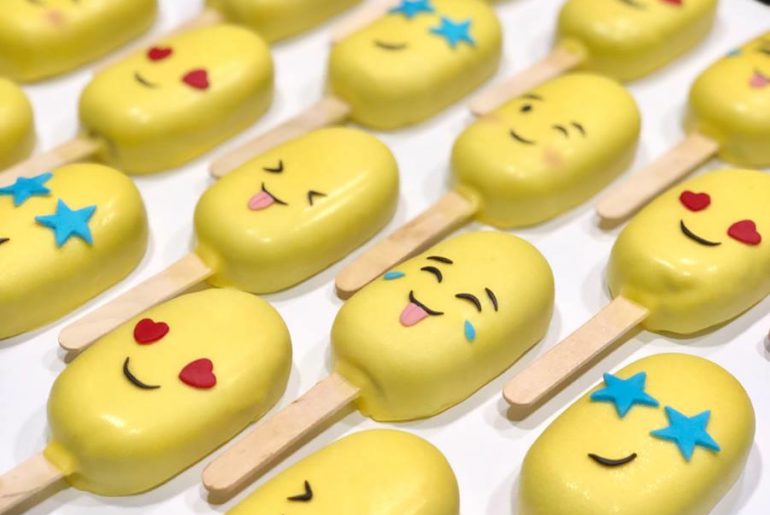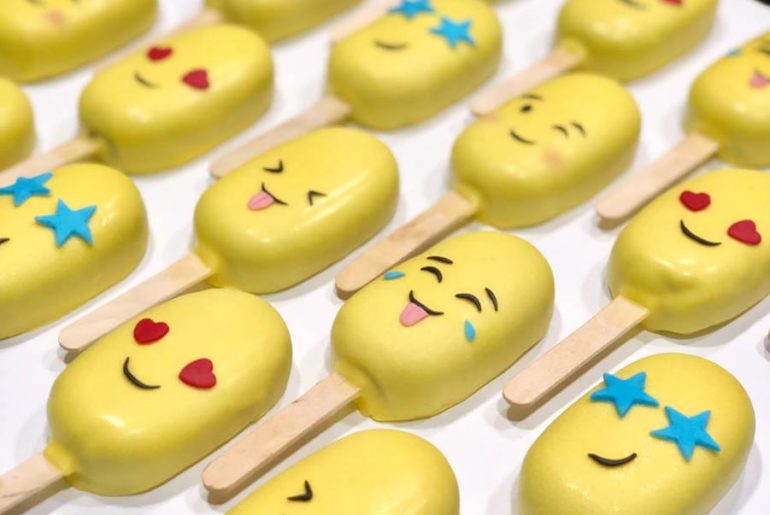 Address: Lavonne, #263, Domlur 2nd Stage, Indiranagar, Bangalore
Phone: 9740544443
Cost for two: ₹800
5. Three Dots & A Dash – For The Coolest Cocktails
This cocktail in Bengaluru's Three Dots & A Dash is so precious that it has its own treasure chest! This is a Tiki bar and has plenty of unique concoctions up their sleeve to make your Saturday nights the ultimate boozy affair. We loved Pineapple Paradise (₹575), Coconut-Caribbean Cooler (₹575) and Skull-Dead Reckoning (₹450). 
Also read: The Treasure Chest Cocktail At Three Dots & A Dash In Bengaluru Is Absolutely Precious!
Address: Three Dots & A Dash, No. 840/1, 100 Feet Road, Metro Pillar 56 & 57, Indiranagar, Bengaluru, Karnataka 560038
Phone: 080 3951 5401
Approx cost: ₹1,300 for two people
LIKE Curly Tales on Facebook | Instagram | Twitter
You can subscribe to our newsletters