Apart from the long coastline and gorgeous mountains, Odisha has a dense forest cover that is home to some majestic creatures. The splendid natural habitat in Odisha houses a wide array of wildlife species including crocodiles, tigers, leopards, jungle cats, hyenas, sambar, giant squirrel and a plethora of rare birds, among others. You can visit the wildlife reserves in Odisha and watch these creatures roaming freely in the lush expanses. Here is a list of 6 sanctuaries to visit in Odisha:
1. Similipal Tiger Reserve
Dotted with red silk cotton trees, Similipal Tiger Reserve is replete in nature with mesmerising flora and fauna. The UNESCO biosphere reserve has lush green landscapes and cascading waterfalls. The Barehipani Falls here is one of the tallest waterfalls in India. Moreover, it is the only tiger reserve in India that is home to the Melanistic Tigers. It also houses many endangered animals like Pangolin, Mouse deer and Rufus tailed Hare. The rich biodiversity here will leave you spellbound. Nature enthusiasts visiting Similipal can stay in one of the five nature camps here namely Barehipani, Gurguria, Jamuani, Ramtirtha and Kumari Nature Camp.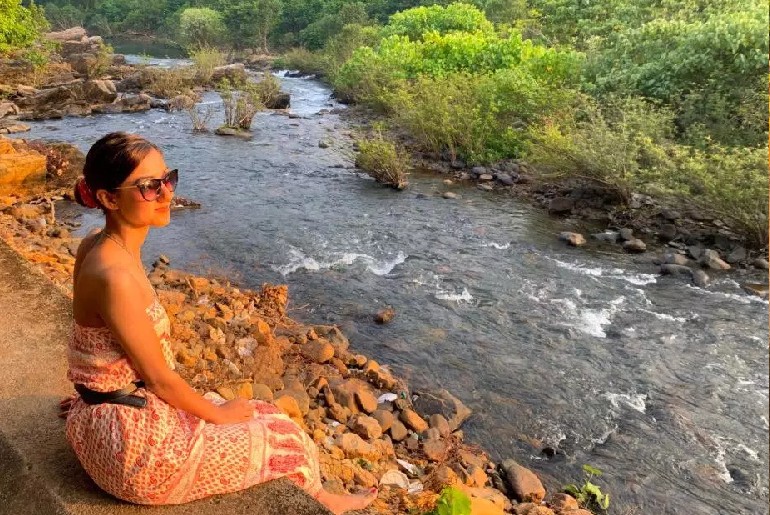 2. Bhitarkanika National Park
Bhitarkanika is the ultimate place for crocodile spotting. It is the second-largest mangrove forest in India after Sunderbans, which houses the largest number of saltwater crocodiles in the Indian Sub-continent. Apart from crocodiles, Bhitarkanika is also home to a wide variety of birds, spotted deer, fishing cat and wild pigs. While at Bhitarkanika, guests can stay at Nature Camps at Dangamal, Habalikhati and Gupti nestled in the lap of the National Park. From the beaches of Bhitarkanika, you can spot dolphins. Here, an Eco Retreat takes place every year and guided tours are provided to the glampers.
3. Nalabana Bird Sanctuary
At Nalabana Bird Sanctuary, you can watch a plethora of migratory birds up and close while riding on a boat.  Nalabana Bird Sanctuary is the core area of Ramsar Designated Wetlands of Chilika Lake. If you visit this birder's paradise, you can put up at the Mangalajodi or Barkul Nature Camp nearby. At Chilika Lake, one can spot birds like Sandpipers, Grey-headed Lapwings, Ruddy Shelducks, Flamingos, Greater Painted Snipes, Godwits, Plovers, Slaty-breasted Rails, Terns and Ruffs, among others. The National Chilika Bird Festival happens every year which gets birding enthusiasts from across the country. However, this year it was cancelled due to Covid-19. Visiting Nalabana is restricted except as part of the Chilika Bird Festival.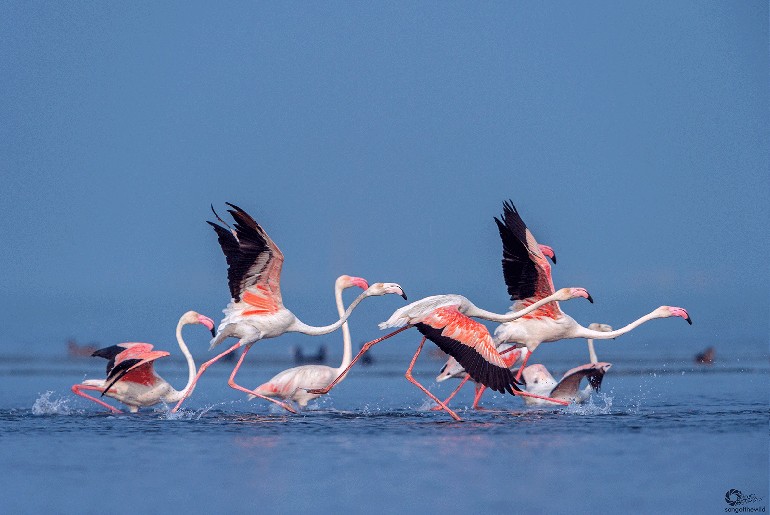 4. Satkosia Tiger Reserve
Through the heart of this sanctuary, meanders the mighty Satkosia river. On both sides of the gorge, the rich biodiversity offers immense tourism options. At Satkosia sanctuary, one can take a boat ride on the river through the middle of the forest. There is a nature camp, the Chhotkei Nature Camp, perched atop a hill that gives a panoramic view of the entire valley. You can also stay in the swiss tents of Tarava Nature Camp or the cottages of Baghamunda Nature Camp. Or if you prefer camping on the banks of the Mahanadi river, then Satkosia Sands Resort at Chhamundia is the place to be. You can spot crocodiles, tortoises, giant squirrels and birds at Satkosia sanctuary. You can also put up at the beautiful Eco Retreat Satkosia.
5. Debrigarh Wildlife Sanctuary
The Debrigarh Sanctuary is home to animals like gaur, spotted deers, monkeys and peacocks and more. The forest cover at Debrigarh flanks the Hirakud Dam. Also, one can take a cruise tour through Hirakud Lake and enjoy the natural splendour around. Near Hirakud, lies the 'Island of Bats' where you can spot clusters of bats. At Debrigarh, you can take a halt at the Debrigarh Nature Camp or Hirakud Nature Camp. The nature camps can assist you with all your sightseeing needs.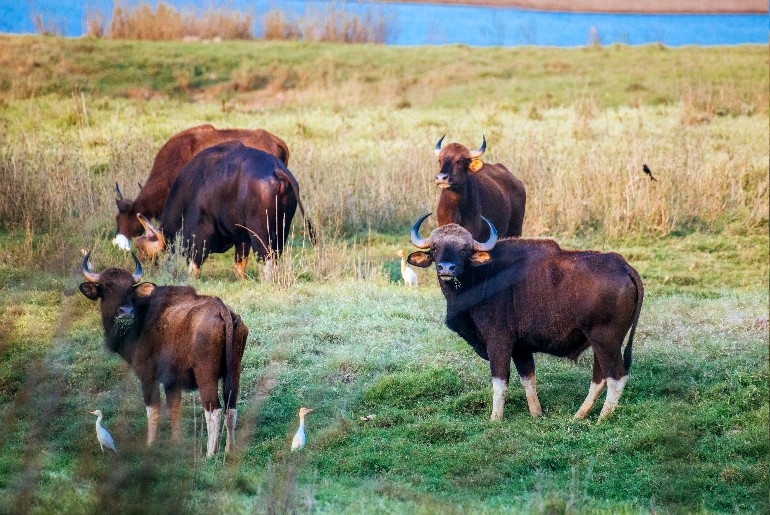 So, bookmark these places to get lost in the cradle of nature. You can book directly by visiting ecotourodisha.com.