Koramangala has a versatile set of dining options for anyone and everyone. If you're looking for a place for a quiet date or even a place to party with friends, Koramangala has you covered! Here are 5 places you gotta try –
1. 132 Varieties Of Paan At Hello Paanwala
Hello Paanwala at Koramangala makes 132 varieties of paans, that's giving us paantastic feels. This place serves different varieties,and some of the most popular ones are Chocolate coated paans, Iced paans, Jelly stuffed paans, Khajur paans, liquid chocolate paans. Each paan has it's own style and versions of chutneys that vary as per the demand. The taste's are quiet punchy, and make them very enjoyable.
Also read: Would You Like To Try 132 Varieties Of Paan At Hello Paanwala Koramangala
Address: Hello Paanwala, opposite Empire Restaurant, 5th Block  Koramangala,  Bengaluru
Phone:  +91 9632147562
Approx Cost: ₹ 70 for 2 people
2. Smoked Meats At The Smoke Co
Head to The Smoke Co. in Koramangala for the best smoked meats, house cured sausages, baby back ribs, steaks and more! The Smoke Co. is an interesting addition to Bengaluru's culinary scene. It is an amalgamation of the delicate age old European practices of curing and aging, and the Southern American techniques of smoking meat. The perfect way to enter the culinary world and going back to the roots, slow cooking seems to be the next wave.
Also read: The Smoke Co. In Koramangala Is Known For Its Smoked Meats, House Cured Sausages And More!
Address: The Smoke Co., Next to The Koramangala Club, CA-17, 6th Cross, 6th Block, Koramangala, Bangalore – 560095
Phone: 08046218500
Approx cost: ₹2000 for two people
3. Best Cheesecakes At Ecstasy Cafe
Ecstasy Cafe in Koramangala is serving 8 varieties of cheesecakes to satiate your sweet cravings in Bengaluru. What really got our attention was the variety of cheesecakes they have on display here. When you're having a sweet craving, you know where to go. From Red Velvet, Caramel Oreo to Chocolate Baked cheesecake, they have it all.
Also read: Head To Ecstacy Cafe To Try Out 8 Varieties Of Cheesecakes
Address: Ecstasy – The Baking Room, 616, 80 Feet Road, Opposite Girias, Sony World Signal, Koramangala 6th Block, Bangalore
Phone: +91 8296762978, +91 8095123338
Cost for two: ₹650 (Approx.)
4. Enjoy Milkshakes In A Light Bulb At The Milkshake Theory
The Milkshake Theory brings to you 'simply great shakes' that you will relish in every sip you take at apocket-friendly price. Enjoy the perfect blend of milkshakes in a bottle that is a notch up from your usual bottles, these milkshakes are served in lightbulbs and are super delicious.
Also read: Fancy Drinking A Milkshake In A Lightbulb? The Milkshake Theory In Bengaluru Is Just For You
Address: The Milkshake Theory, #2, AVS Compound,1st Floor, 80 FT Road,4th Block, Opp to Sony world, Koramangala, Bengaluru
Phone: 9738263244
Cost for two: ₹250
5. Party At An Open Air Restaurant – Reservoire
A charming local pub in the heart of Koramangala is serving some great North Indian & Continental cuisine for a perfect culinary experience. The Reservoire in Bengaluru has a vision to create a cocktail bar and kitchen with some savouring breakfast menu, wood-fried pizzas, comfort food and classy cocktails. It is a place to engage with people who share a mix of vibes and energy where people mingle and create the best socializing platform
Also read: Head Out To The Reservoire, A Newly Opened Hangout Place In Bengaluru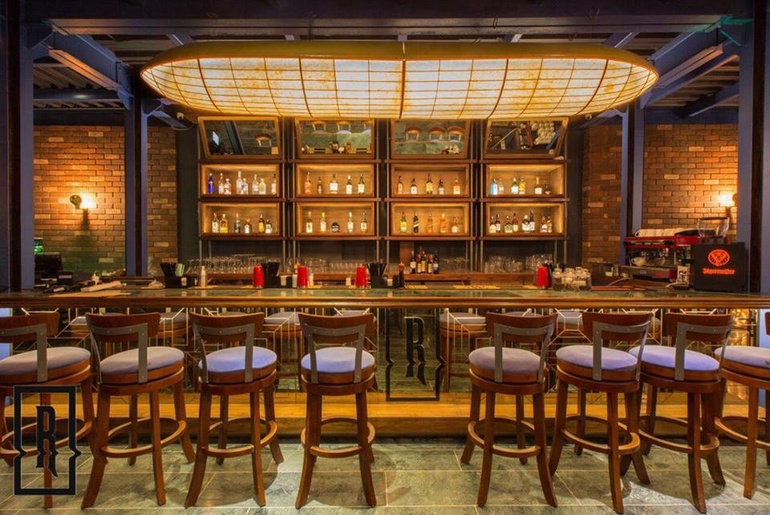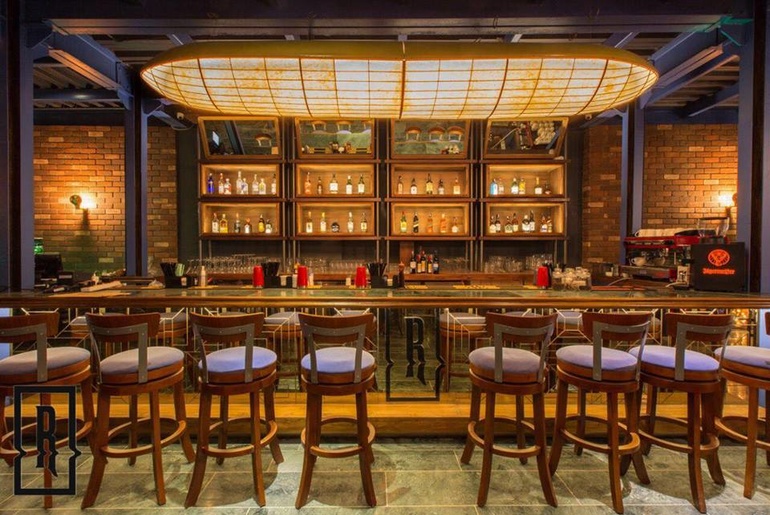 Address: No. 15, 17th Main Road, 5th 'A' Block, Opposite Bonsouth, Koramangala, Bengaluru, Karnataka 560095
Phone: 091489 09148
Cost for two: ₹1300
LIKE Curly Tales on Facebook | Instagram | Twitter
You can subscribe to our newsletters