Bangaloreans! The day we've waited for the most is finally around the corner. While we couldn't wipe off 2020 from our calendars, at least we can bid it a joyful goodbye. So, wear those masks, apply those hand sanitisers and get ready to raise a toast for truly a Happy New Year! ( fingers crossed) Here are the 6 best New Year events happening in Bangalore so you can ring in 2021 in style.
1. Red Rhino New Years Eve Party
If you're a party animal, then we have amazing news for you. You can finally party in a socially distanced environment at the Red Rhino New Years Eve Party. Enjoy unlimited food and drinks, while you tap your feet to the music of celebrity DJ from Mumbai, DJ Rackish. With breathtaking rooftop ambience, panoramic view of the Bangalore skyline and an impressive open-air dance floor at Red Rhino Craft Brewery & Inspired Kitchen, there's nothing left to the imagination.
Event: Red Rhino New Years Eve Party
Date & Time:  Thursday, December 31, 2020, at 8 pm
Location: Red Rhino Craft Brewery & Inspired Kitchen
Price:  ₹1999 onwards per person
Also Read: New Year Celebrations Banned At Bangalore's MG Road & Brigade Road; Pubs To Operate At 50% Capacity
2. New Year's Eve At Gokarna With Tent Stay
The best way to bid adieu to 2020 in style is to have secluded celebration bang in the middle of nature. Drive down from Bangalore to the Gokarna Port and hop in a cruise to stay at a private beach. A tent stay and a hoard of adventure activities awaits you at Gokarna. From snorkelling, swimming, beach volleyball to kayaking, adventure lovers can certainly have the time of their lives. Gorge on local cuisine, and dance to the music of a DJ. But the best part of the party is when you lie down in a cosy tent under millions of stars. Nothing can beat that!
Event: New Year's Eve At Gokarna With Tent Stay
Date & Time:  Thursday, December 31, 2020, at 12 pm
Location: Gokarna, Tadri Port, Bangalore
Price: ₹1999 onwards per person
3. Oyster Musical & Masquerade Night
The world is your oyster. And this New Year, the world and your party can literally be your oyster, at Bangalore's Oyster Bar & Kitchen. Groove to foot-tapping live Bollywood music as you chill enjoy the rooftop ambience here. At this New Year Eve Masquerade theme party, you can party all night. Infact, bring your pets along too if you'd like. With temperature checks. tables and chairs sanitised, separate tables for guests and limited entry, you know your safety has been taken care of.
Event: Oyster Musical & Masquerade Night
Date & Time:  Thursday, December 31, 2020, at 6 pm
Location: Oyster Bar & Kitchen
Price: ₹750 onwards per person
4. Jolly Good Menu Inspired By Anglo-Indian Kitchen At SOCIAL
Foodies! If you're New Year party priority lies is 'khaane mein kya hai?', then SOCIAL's Jolly Good Menu inspired by Anglo Indian Kitchen is the perfect event for you. SOCIAL has collaborated with popular food writer Jackie Pinto to create an exclusive Anglo-Indian inspired menu just for you. Feast on Devilled Chicken, Pork Vindaloo, Pot Roast Chicken and much more. Pair your food with refreshing cocktails like Whiskle-Toe, Sleigh Queen and X'mas Vodkabulary. Don't forget to pre-book your table for this exclusive meal. 
5. Winter Menu At Smoke House Deli
To make your New Year's Eve all the more delicious and festive, Smoke House Deli has curated a special winter menu of European delicacies. Bid a hearty goodbye to the year 2020, with range of winter delicacies prepared with local seafood, meats and seasonal produce. The menu offers a rich Roasted Pumpkin & Coconut Veloute, East Indian Roast Chicken and Classic Plum Cake with Vanilla Ice Cream to name a few dishes. When you're at it, order their Fruity Nutty Sangria and  Christmas Cocktail to make your meal super special and festive. 
Event: Winter Menu At Smoke House Deli
Date & Time: 15th December 2020 to 15th January 2021, 9 am to 11 pm
Location: Smoke House Deli, Lavelle Road and Indiranagar
Price: ₹1200 for two approximately
Also Read: Virtual Tour Of Chikmagalur, Karnataka
6. The Escape Plan For New Year 2021; Bangalore To Chikmagalur Drive
This New Year, escape from the bustling city of Bangalore to the coffee estates of Chikmaglur. Become part of India's first multidisciplinary car event. Imagine this, a car convoy of 100 cars driving through the scenic Western Ghats of Chikamagalur. So, just pick up your SUV and join the gang. This will be a New Year road trip from Bangalore to Chikamagalur that you'll never forget. This fun package includes unlimited food and beer, a New Year party and 4-star resort stay. With ample safety measures takes including an ambulance at your disposal, your safety is in good hands.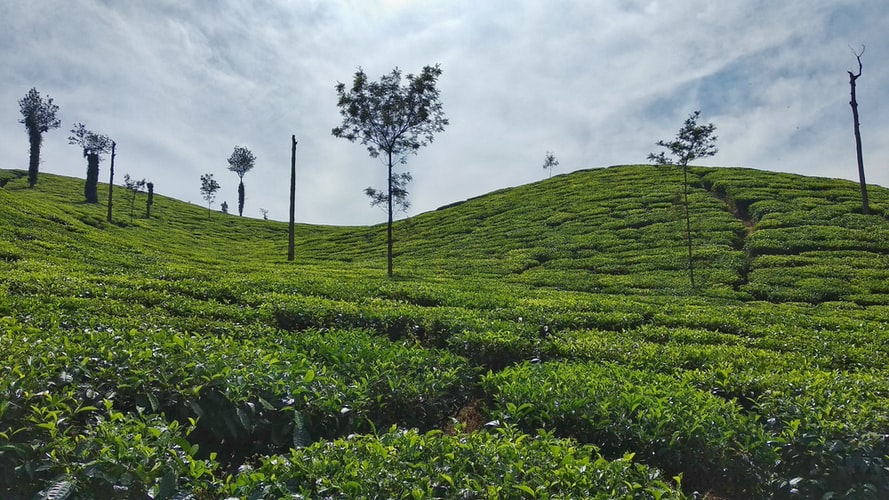 Event: Bangalore To Chikmaglur Drive
Date & Time:  Thursday, December 31, 2020, at 7 am
Location: Bangalore International Exhibition
Price: ₹4999 onwards per person
These are some of the best New Year Eve events happening in and around Bangalore this year. From a fun road trip to Chikmagalur in your own car, a socially distanced party at Red Rhino or an exclusive European meal at Smoke House Deli, the options just get more and more interesting. So stay safe and have a Happy New Year!