Who Is It For?
Ever felt the need to detox and get back in shape after a holiday? It is natural to go overboard and indulge in all the calories that life has to offer when you are on a vacation and later hitting the gym to burn them all and your pocket with it!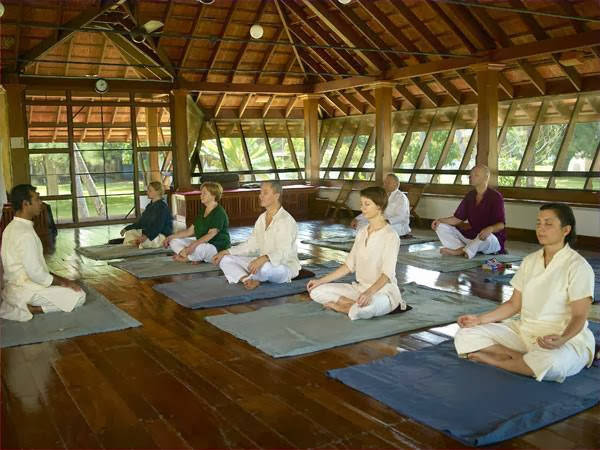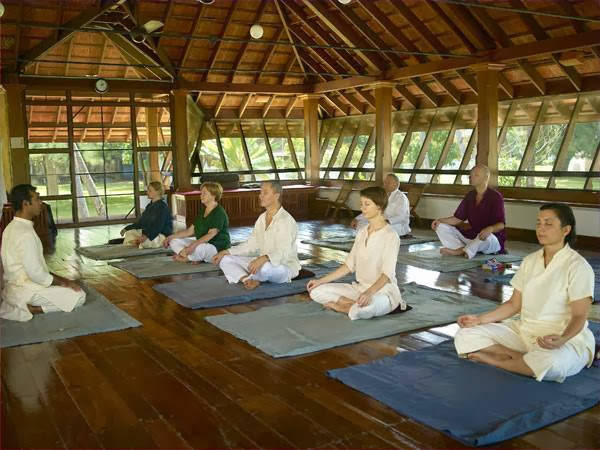 But imagine this, you go for a vacation and return feeling de-stressed, relaxed, and rejuvenated. All you need to do is book into a Yoga Resort! These 6 yoga retreats are my top recommended luxury resorts in India guaranteed to not take you for a guilt trip after your trip!



1. Ananda in the Himalayas
Nestled in the wooded foothills of the Himalayas, this award-winning spa, is perfect for those looking for a de-stressing and luxurious experience. Located on a 100 acre Maharaja's Palace Estate, Ananda is surrounded by Sal forests and overlooks the Rishikesh and the Ganges river valley. Ananda integrates traditional Ayurveda, Yoga, and Vedanta with international wellness experiences, fitness, and healthy organic cuisine to restore balance and harmonize energy.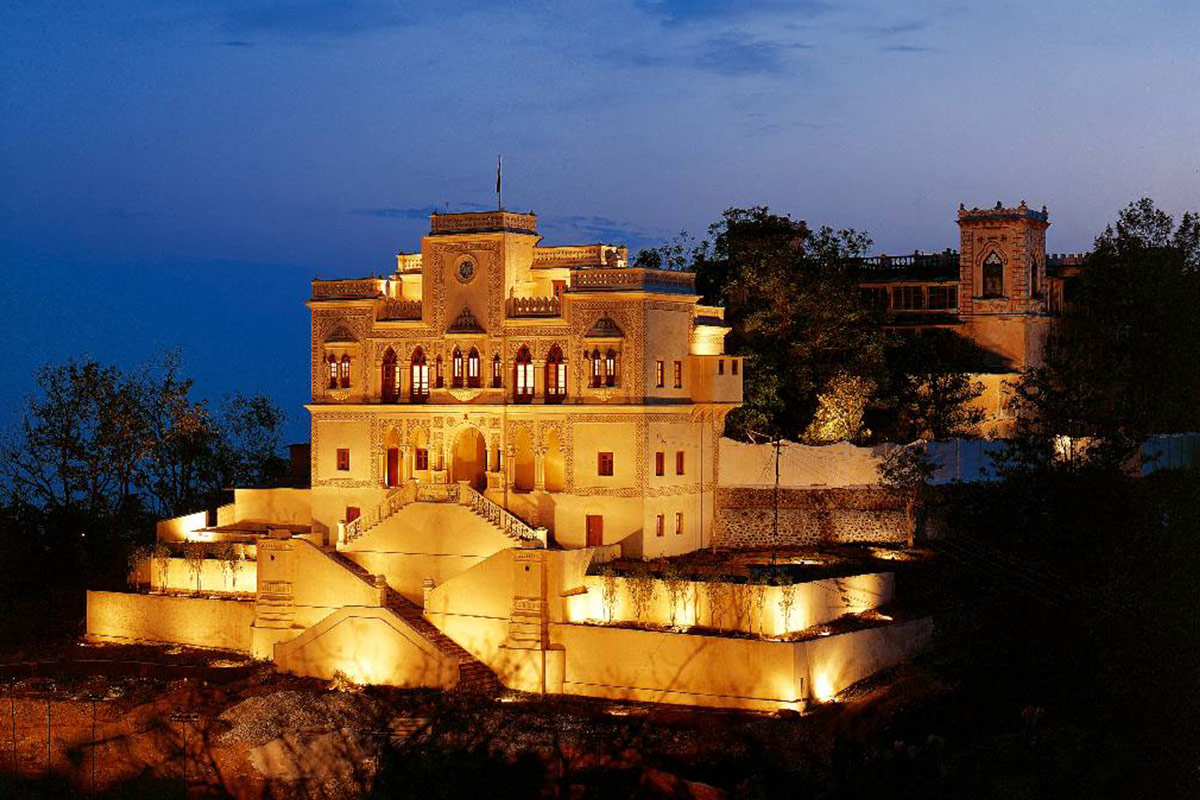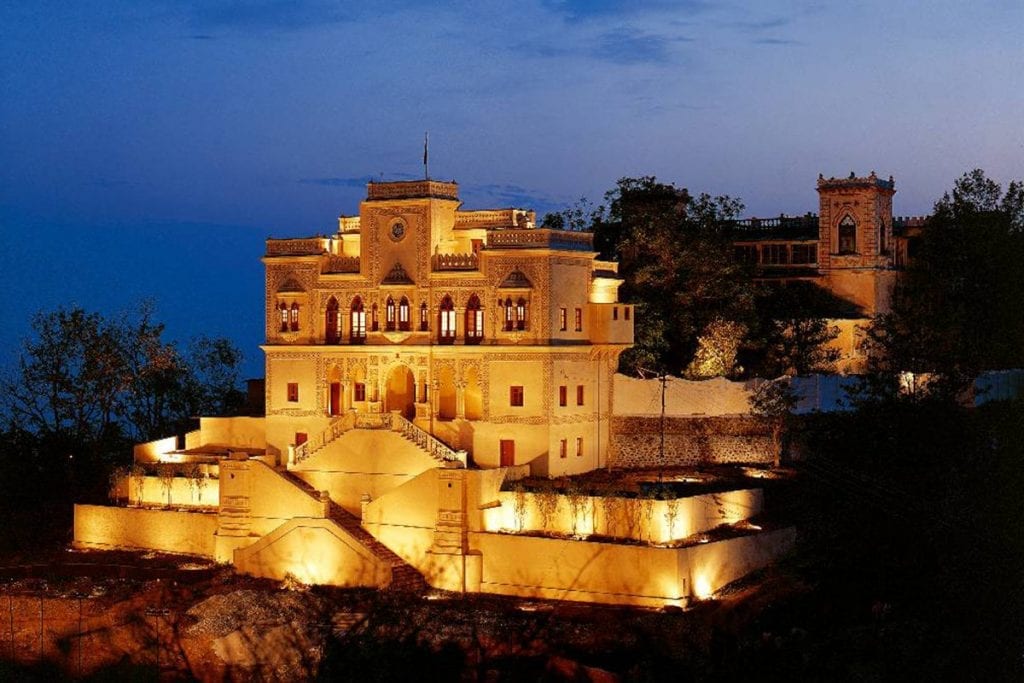 What's In It?
Apart from its breath-taking view. it also allures us with an exhaustive list of the yoga programs from basic to advanced level. Guests can embark on a yoga class following one of five different programs: Hatha, Gatyatmak, Kriya, Pranayama, and Advanced Pranayama with Bandhas. It addresses a lot of wellness goals including detox, weight loss, fitness rejuvenation, de-stress, anti-ageing and lifestyle diseases like diabetes and heart diseases.


What's Unique?
The services offered are flexible. If you think you are having too much of one kind of spa service, they'll change it.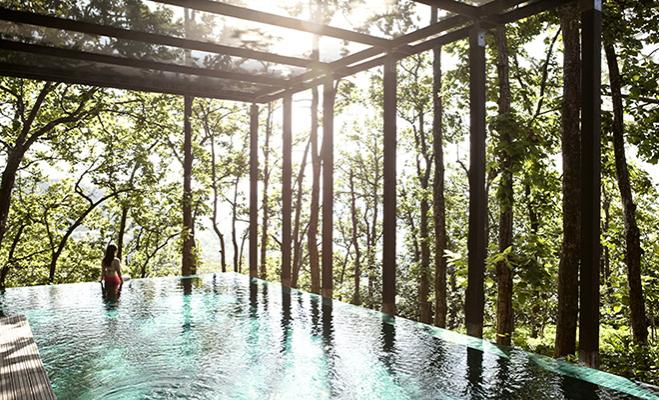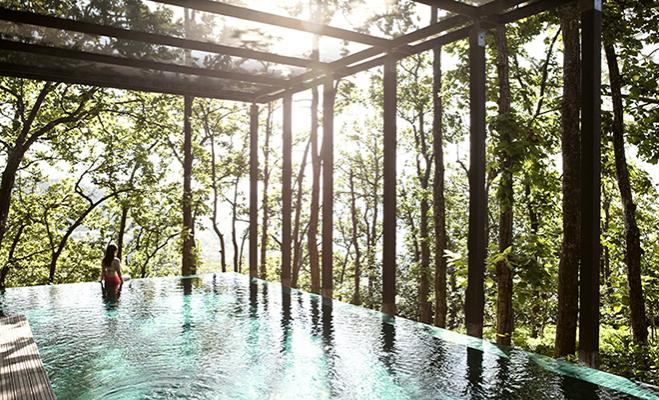 Price: Rs 19,500 onwards (per night)
2. Shreyas Retreat, Bengaluru
Shreyas Retreat is luxury coupled with elegance and seclusion spread across 25 acres of greenery in Bangalore. In addition to Ayurvedic therapies and relaxing massages, it also adheres to a strictly vegetarian diet.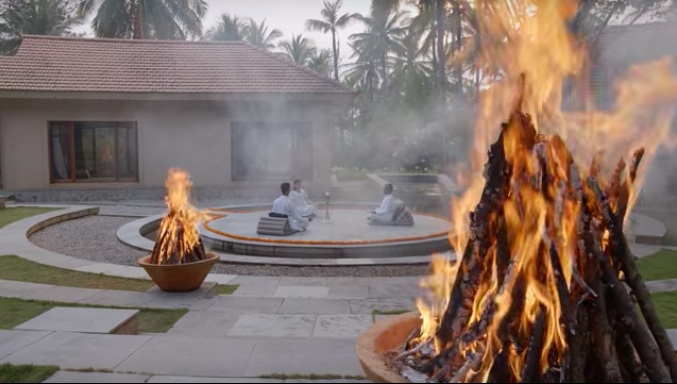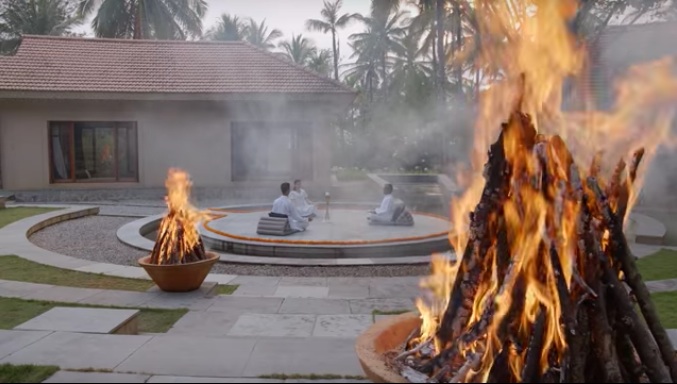 What's Unique?
The resort restricts its guest list to a maximum capacity of 20. Their no alcohol/smoking policy is why I personally love the place. They use organic scrubs and face packs freshly prepared from their gardens.
Price: Rs 22,000 onwards (per night)
3. Ayurveda Yoga Meditation Resort, Tamil Nadu
A resort perched amidst the picturesque Nilgiri Mountains surrounded by organic farms. Feel relaxed as you de-stress with personal care programs. The retreat provides with meditation for mental and spiritual relaxation.
What's Unique?
Guests can participate in a variety of activities such as including nature walks, organic gardening, healthy cooking lessons and rejuvenate with personalized individual care programs provided at the retreat.
Price: Rs 80,000 Onwards (For 7 nights)
4. Swaswara Retreat, Karnataka
Located on the scarcely explored Gokarna beach, the resort is a perfect getaway if you are looking for seclusion. Swa' in Sanskrit means 'the self', 'Swara' refers to sound. The 24 villas in the retreat are inspired by the homesteads and are surrounded by serene coconut palms.

What's Unique?
While you are there, get ready to indulge into their various packages such as yoga, Ayurveda, meditation, naturopathy. Additionally, it's holistic approach and cuisine inspired by Indian and global flavours makes for an enriching experience!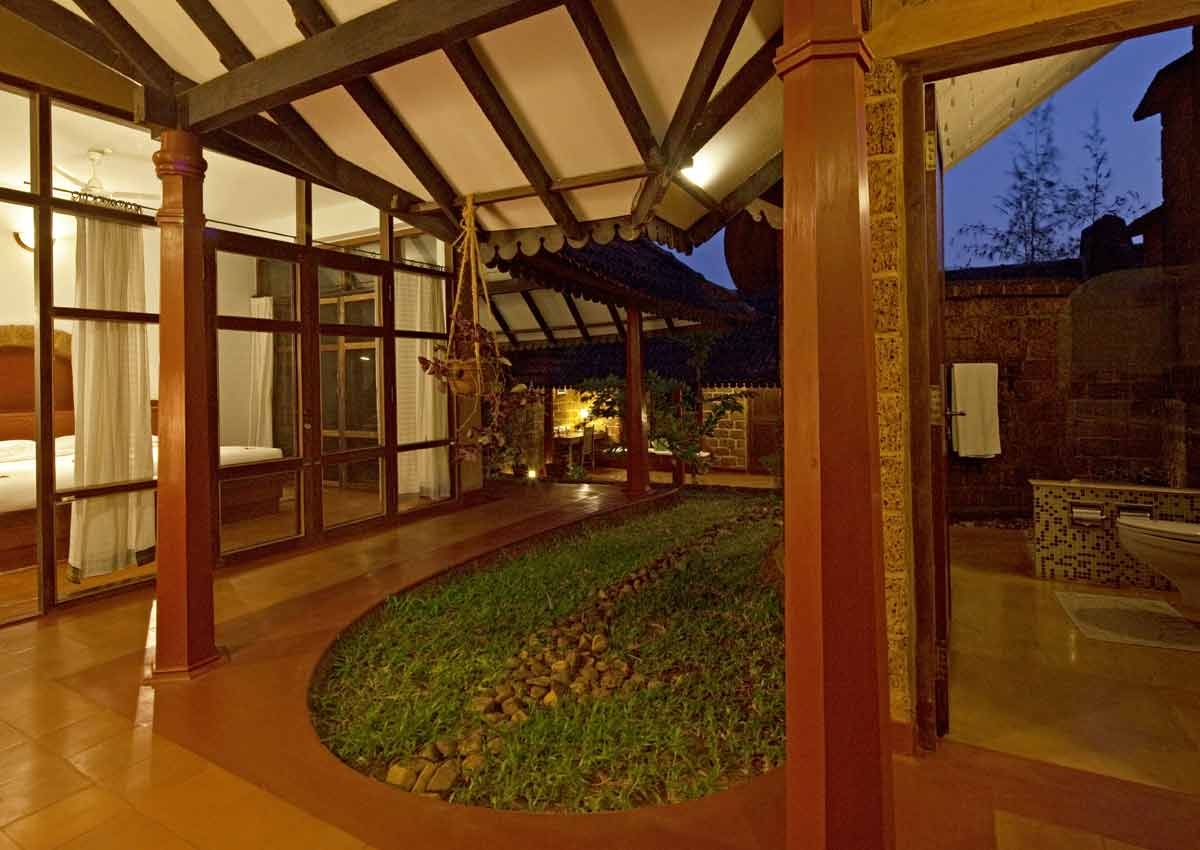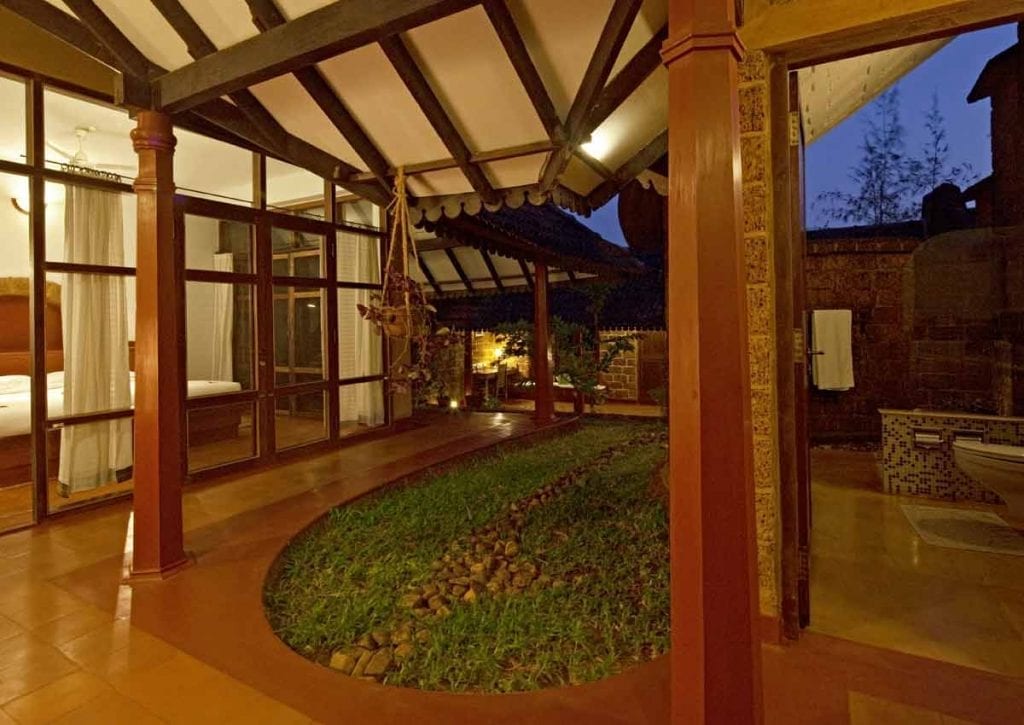 Price: Rs 24,000 onwards (per night)
5. Vana Malsi Estate, Uttarakhand
The Vana Malsi Estate is a luxurious resort lavishly spread across the hills of Mussoorie in the north to the town of Dehradun in the east. Retreat activities at Vana include yoga, Tibetan meditation (gom), raag therapy, ai chi, aqua moves, nutritional cuisine lessons, mindful tea, Sufi singing, interaction with wellness experts.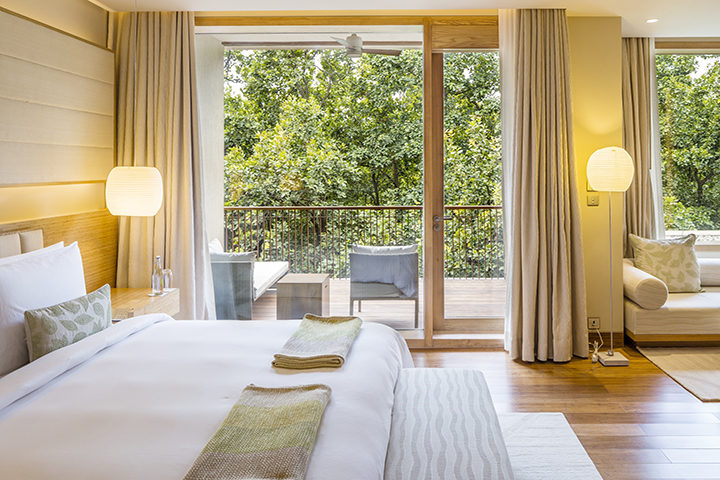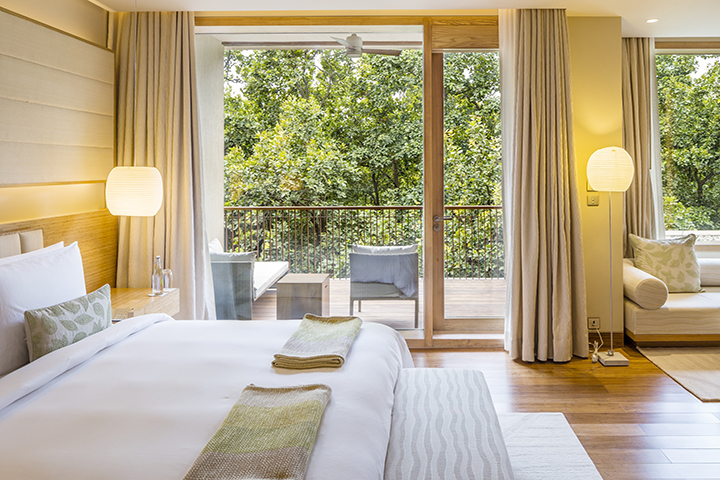 What's Unique?
Its dedicated library offers guests a space to read or interact with each other. In addition, special spiritual and seasonal retreats are also available at Vana at pre-defined periods each year. The retreat also does weekly hikes and arranges visits to the Jabarkhet Nature Reserve.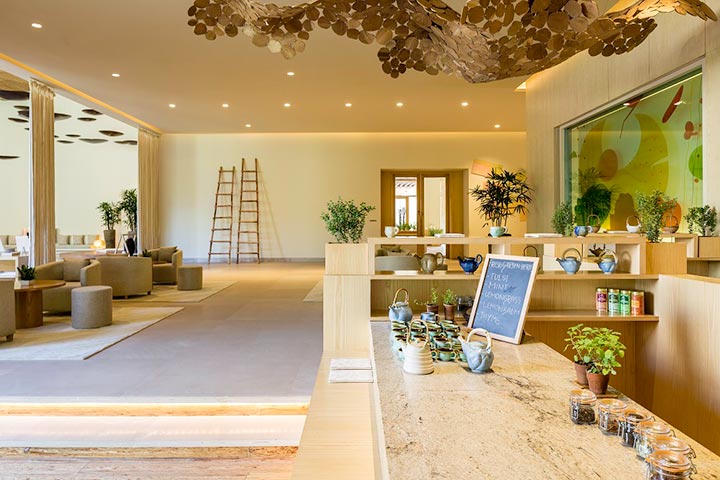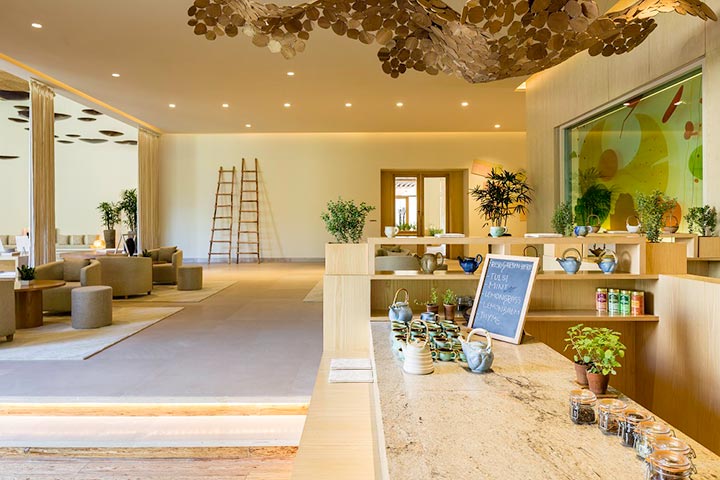 Price:Rs 25,000 onwards (per night)
6. Kalari Kovailakom, Kerala
The luxury retreat has 18 palatial suites individually customized and center treatments. Moreover, located in the foothills of the Annamalai range in Kerala, the retreat offers intensive programs in wellness based ancient Indian science.

What's Unique?
There are no game rooms, no shopping expeditions, no television sets. As a matter of fact, evenings are alive with chanting and hymns, unsullied by the sounds of the city. Guests are offered therapies which include vegetarian food prepared in an ayurvedic kitchen, natural remedies created from freshly picked herbs, massage and hatha yoga classes.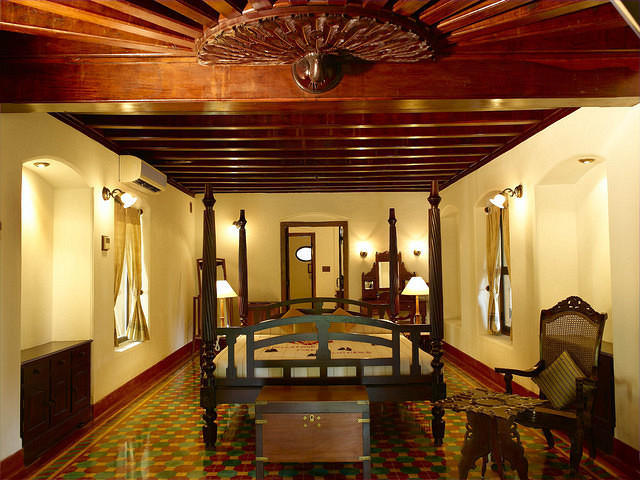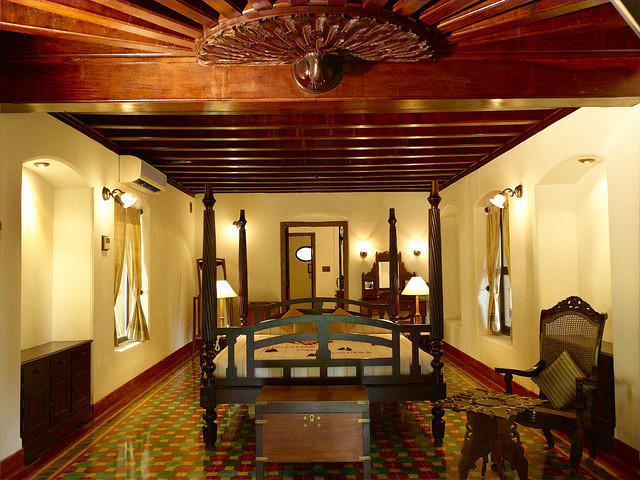 Price: Price Available On Request
So, which yoga retreat has tempted you to take the plunge? Share your thoughts with us in comments below.
LIKE Curly Tales on Facebook | Instagram | Twitter
You can subscribe to our newsletters