If you're in Mumbai, you'd know that Mumbaikars are very particular about what they eat and where they eat. Mumbai's on top of its culinary game with smashing new launches in 2018. Despite it being only February, we've got excellent options for you to choose from. So here are the new restaurants in Mumbai to check out –
1. Ark Deck Bar, Bandra-Worli Sealink
Welcome to a new concept of dining! Ark Deck Bar in Bandra has firmly anchored itself into the Arabian Sea and will give you a wonderful experience of floating on the Mumbai waters while you enjoy delicious food. With an extraordinary food and lounge vibe, Ark Deck and Bar boasts of an ambiance that is futuristic, vibrant, intriguing and inviting. Spread over three levels, and docked in the middle of the Arabian Sea, the floating restaurant, comprises an open air bar deck, a sit-down restaurant, private dining areas and three suites. The cosy blue and white interiors echo both its Mediterranean vibe and its ocean-centric experience. One can expect contemporary fusion cuisine with hints of European, Indian and modern Asian flavours as the gastronomical delights.
Also read: Mumbai Welcomes A Floating Restaurant In The Middle Of The Sea
Address:  Bandra-Worli Sealink, Mumbai, Maharashtra 400050
Phone: 079755 82052
Approx cost: ₹2000 per person (5 pm to 8 pm) & ₹3000 (8 pm to 1 pm)
Bandra sea link jetty, before the sealink toll.
Guests will be ferried to Ark Deck Bar on speed boats. Do make reservations before arriving.
2. Wine Rack, Lower Parel
Boasting about their wines across 35 regions, Wine Rack in Lower Parel is the first restaurant to have a wine shop within the venue. Gear up to experience Mumbai's biggest wine bar with the newly launched Wine Rack in Lower Parel. They have a collection of over 300 wines from across 35 regions of the world. This is the first restaurant in Mumbai to have a wine shop within the premises. Wine Rack also has a specially curated menu section to display the diversity of old world charcuterie and classic small plates to a new world section. A restaurant with a wine shop is a perfect place for you to have deep engrossing conversations over a bottle of wine from your favourite destination. ​The Wine Rack, one of the first concept restaurants will ensure that they delight your palate with some of the best wines available across the globe with exquisite food to go with it.
Also read: Welcome Mumbai's Biggest Wine Bar 'Wine Rack' In Lower Parel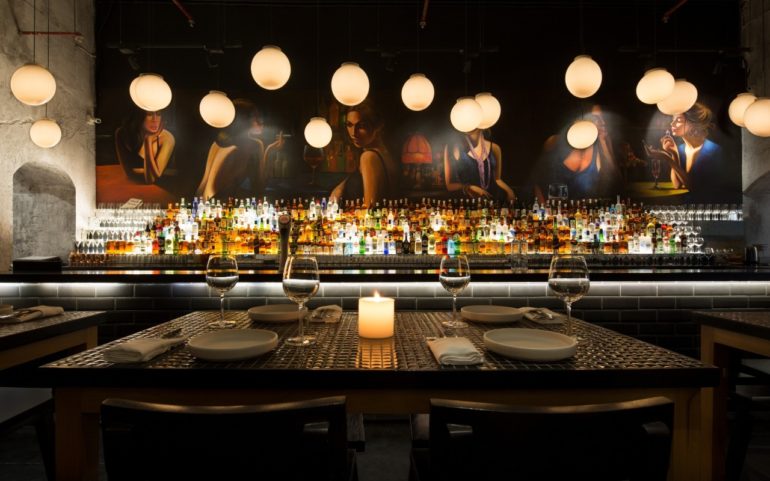 Address:  The Wine Rack, Courtyard, High Street Phoenix, Lower Parel
Contact: +91 84528 33377
Approx cost: ₹1200 for two people
Timings:  12 noon to 1.00 am
3. Hrezzo, Vidyavihar
The food hub of Central Mumbai is all set to welcome Hrezzo​, an oasis of a chilled out alfresco café serving comfort and fusion delicacies. Hrezzo is one of its kind location in Vidyavihar with an extended café & a party hall showcasing the best of binge and party option in the vicinity. It will be catering to all set of taste buds and demands with plenty to offer from their unique modern and Indian fusion offerings at display. 
Also read: Vidyavihar Welcomes Its Brand New Alfresco Café – Hrezzo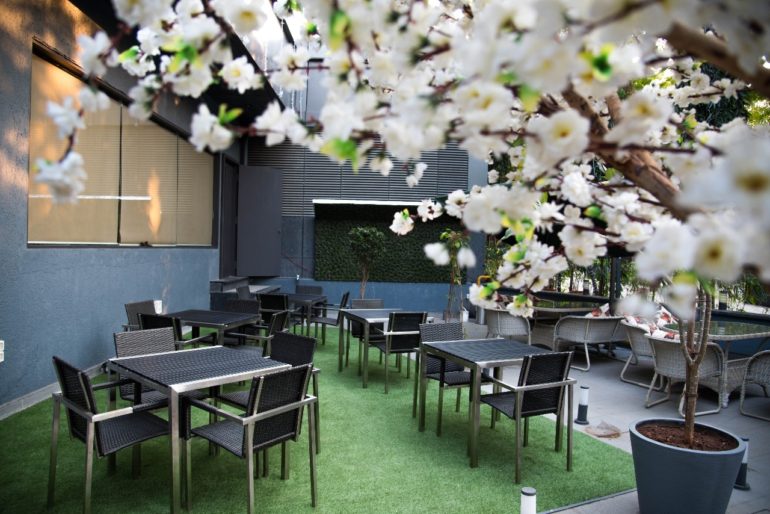 Address: 1, Neelkanth Corporate Park, Kirol Road, near Vidyavihar station west , Mumbai 400086
Phone: 098330 11322
Approx cost: ₹900 for two people
4. 12 Union Park By Shatranj, Bandra
Bandra's newest Oriental Asian Kitchen is here to entice you with its food and flavors so head over to 12 Union Park by Shatranj today. The iconic Shatranj Napoli has reopened and has been renamed as 12 Union Park by Shatranj. The oriental kitchen will be now serving Asian fare. With an indoor and al fresco area of eclectic interiors, you can't help but fall in love with the rustic chic ambiance of the place.
Also read: 12 Union Park By Shatranj Is Bandra's Newest Oriental Asian Kitchen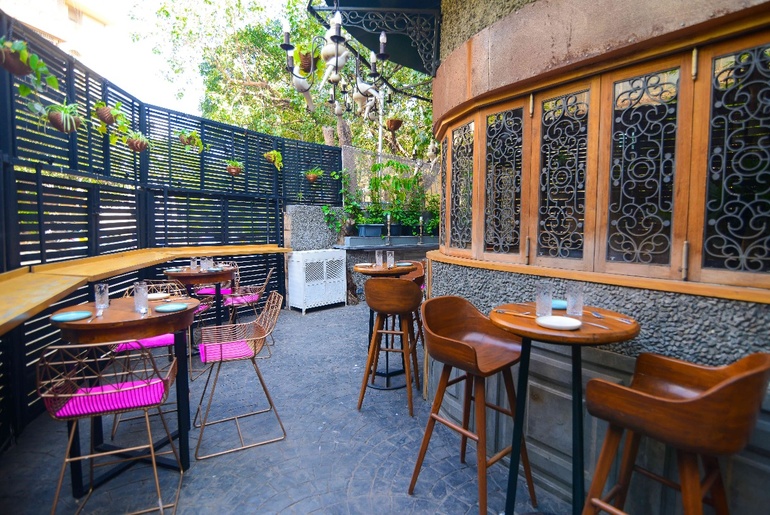 Address: 12 Union Park, Ground floor, 12 Union Park, Carter Road, Khar, Mumbai
Phone: 022 2649 8458
Approx cost: ₹2000 for two people
5. Keiba, Mahalaxmi Racecourse
Welcome Keiba – Mumbai's newest South East Asian dining destination sitting pretty at the Mahalaxmi Racecourse. With equal emphasis being put on both food and drink, Keiba is the place you can come to for a delicious, authentic meal followed by a night at the high-energy bar. The team has put in immense effort to create a space that will stand out in the Mumbai's landscape and will provide memorable experiences, every single time.
Also read: Let's Welcome Mumbai's Newest South East Asian Restaurant – Keiba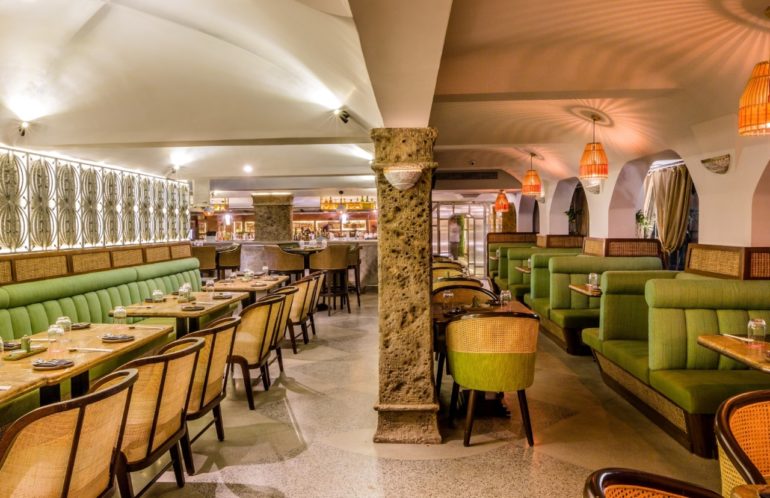 Address: Keiba, Gate Number 5, Amateurs Riders Club, Mahalakshmi Race Course,
Mumbai: 400034
Phone: +91 8976040121
Approx cost: ₹1,500 for two people
6. VORTEX, Bandra
VORTEX is Bandra's newest diner cum lounge bar with a live kitchen, fusion drinks and a mouth-watering menu composition. If Bandra is your place to be, welcome the all new Al Fresco, diner cum lounge bar – VORTEX. Offering unique dining concepts like a live kitchen, a clay oven, and a mouth-watering selection of cuisines, its the perfect spot for your weekend scenes. Head here to enjoy the food along with the delightful ambiance and idyllic music. Not enough? VORTEX also houses a beautifully landscaped rooftop with a garden.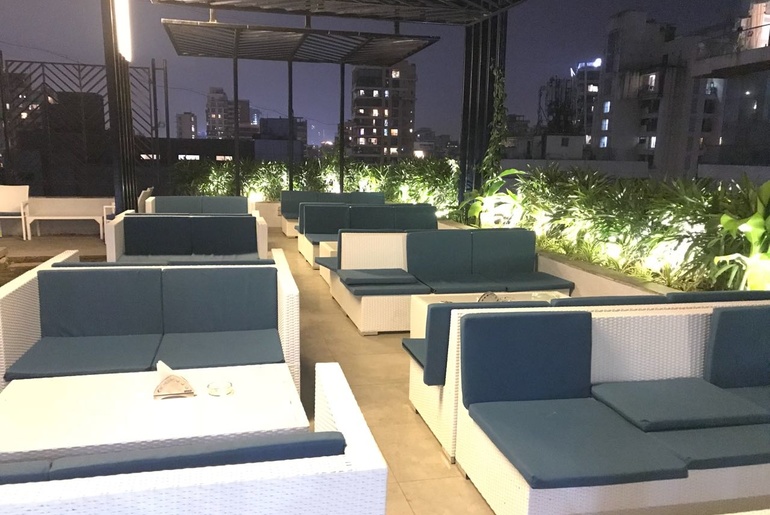 Address: VORTEX,  Crystal Shoppers Paradise, Link Road, Junction of 24th and 33rd road, Bandra West, Mumbai, Maharashtra 400050
Phone: 099695 77291
Approx cost: ₹1500 for two people
LIKE Curly Tales on Facebook | Instagram | Twitter
You can subscribe to our newsletters