Durga Puja or Pujo as they say in Bengali is not just a festival in Kolkata, it is a celebration of life. People chose to visit this city during Navratri to be a part of this larger-than-life celebration. The five days festival is celebrated with beautiful decorations, various themed pandals, luscious food and endless devotion. So if you are the lucky one celebrating the festival in Kolkata, here is why you must extend your Durga Puja vacation.
1. Explore Iconic Landmarks
Have you ever visited Kolkata if you haven't visited its most popular and iconic landmarks? No! After the Durga Puja celebration, go and explore the beautiful landmarks that are simply amazing. Victoria Memorial, Kali Ghat, Howrah Bridge, Indian Museum and Science City are the ones you should not miss being in Kolkata.
View this post on Instagram
2. Visit The Oldest Chinese Settlement
The eastern domain of Kolkata will teleport you to east Asia. Known as Tangra Chinatown, this is the only Chinatown in India with 5000 Indian Chinese nationals. The place is a fascinating one to visit because the old Chinese traditions and costumes are beautifully preserved here. It is also home to some authentic Chinese food at budget restaurants.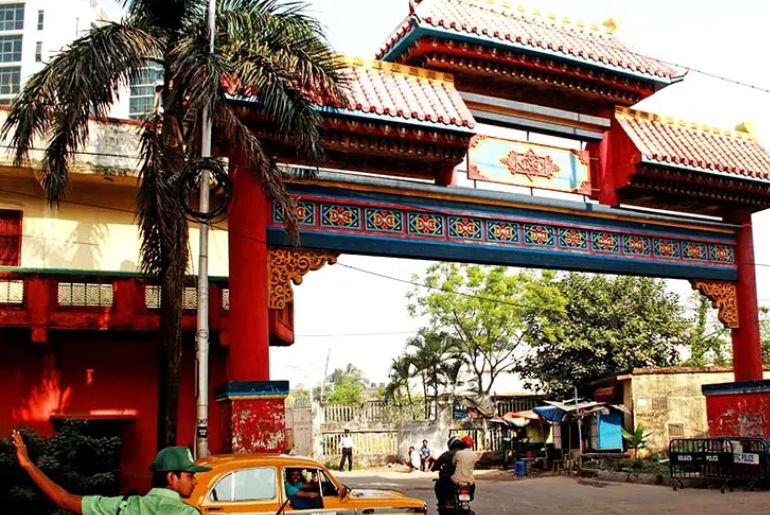 3. Visit The Iconic Bakeries Of India
Kolkata is home to some of the most iconic bakeries in India. Nahaoum and Sons, Flury's and Kookie Jar are the three iconic bakeries which you better not miss. One thing that is common in all three is that as soon as you step in, you are welcomed by the aroma of fresh pastry and sugar which speaks of being at the right place for desserts.
View this post on Instagram
Also Read: This Kolkata Cafe Sits Right By The Ganges And Offers Comforting Bhetki Fries And Kesar Chai
4. Enjoy Tram Rides
Talk about Trams and Kolkata will surely pop into your mind, so how can you miss this experience? The Trams are a part of Kolkata's heritage and are super environment friendly. It has been running on the streets of Kolkata for over 130 years now and is economical. The Trams offer to take you to the real side of Kolkata.
5. Go Street Shopping
Who doesn't love shopping and that too on the streets? It is the most fun thing to do, especially in Kolkata. Talk about street shopping places in Kolkata and Hatibagan market and Gariahat market will be constant rankers on the list. From clothes, and accessories to electronic items, these markets have them all.
6. Witness The Divine Laxmi Puja
Right after 5 days of Vijay Dashami or Dussehra, Kolkata celebrates Kojagari Puja. In this puja, they worship goddess Laxmi who is known as the goddess of wealth. The Puja is not celebrated as grandly as Durga Puja but it has the same zeal and emotion. Earlier it used to be a very private household affair but now it is a Sarvajanik Utsav.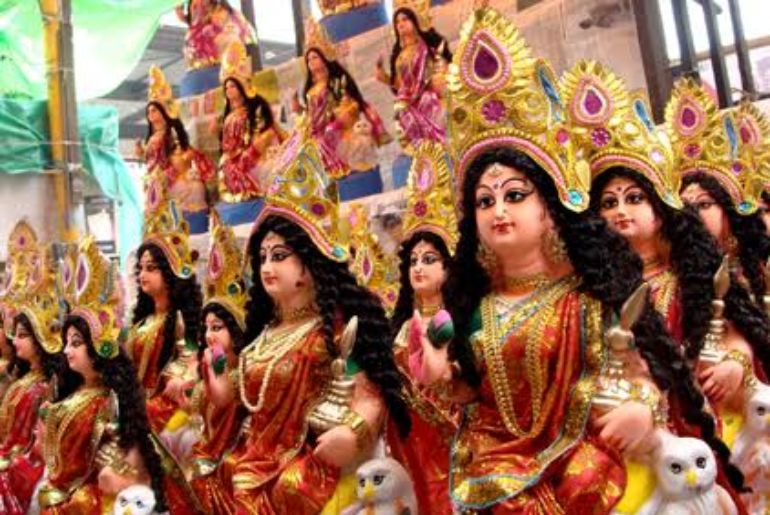 Also Read: 5 Experiences At Kolkata's Bhubanbari Heritage Home During Durga Puja
Are you ready to extend your vacation in Kolkata?
Cover Image Courtesy: Media Library