If you have visited Canada, you'd agree that Niagara falls is the main attraction there. With awe-inspiring Niagara Falls year-round, The Niagara Falls in Canada is a delight! There are several ways to view this beauty, here are the seven best –
1. Helicopter Ride
Hop onto a fleet of the Airbus H130 that flies year-round over the Niagara Falls. You can enjoy a spectacular view from 9 am to sunset if the weather permits. With the helicopter ride, one can see Canada and USA at the same time!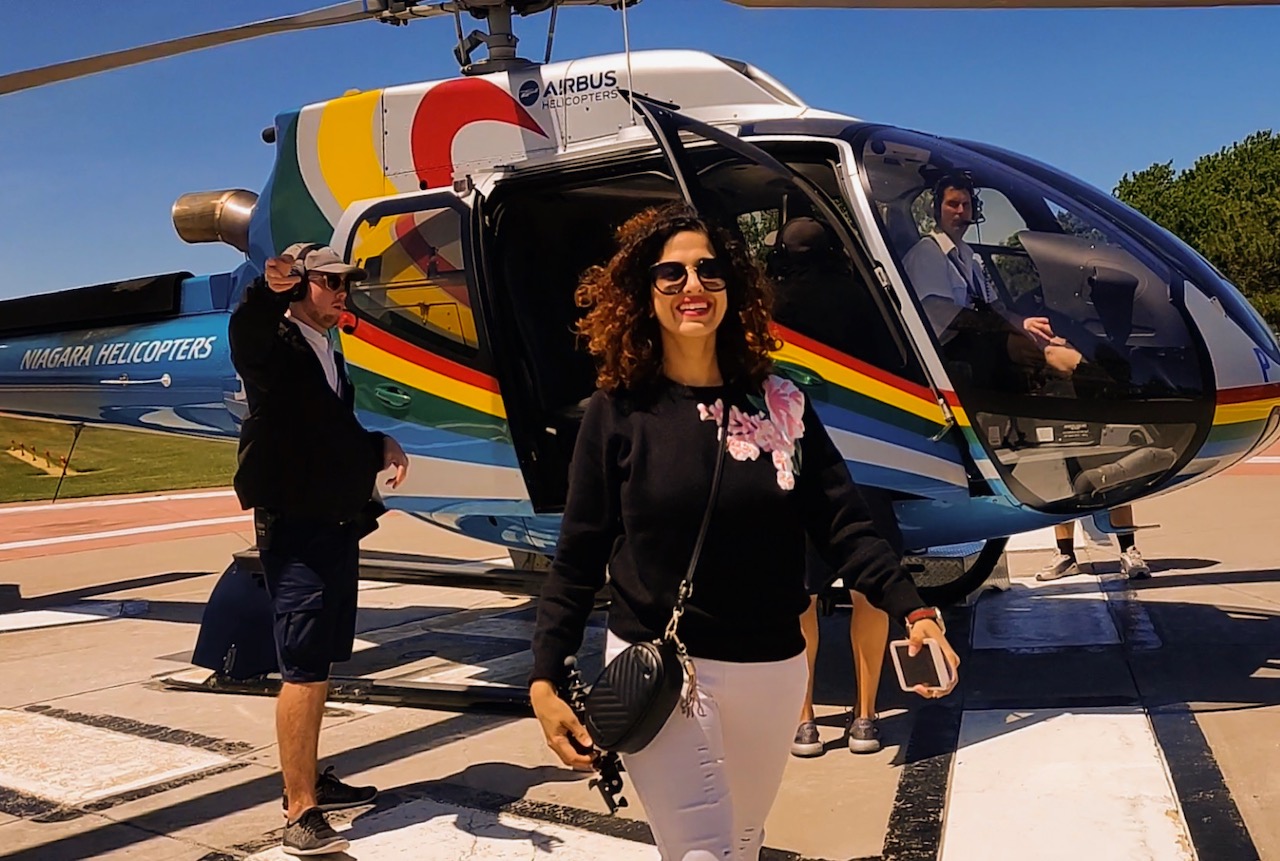 2. Hornblower Cruise 
Sail aboard the state-of-the-art, 150 passenger Hornblower Guardian Jet. This one's available for an intimate experience with the Niagara falls. 
3.  White Water Walk
Take a boardwalk situated on the very edge of Niagara's whitewater. You can get down on a 70 m elevator through a tunnel onto the 1000 ft boardwalk. 
4. 4D Experience
Discover the ancient story of Niagara in 4D at the 360 degree theatre. This theatre lets you experience the Niagara Falls in an elaborative video with water & bubble spray as you travel down a river or even snow.
5. Zip Lining 
The MistRider Zipline at Grand View Marketplace is 640m low. You can travel down to view the beautiful falls from the base observation deck.
6. Journey Behind The Falls
Enter the heart of the falls through 130 yr old tunnels of bedrocks. Feel thunderous vibrations of the Horseshoe falls right as you walk.
7. View From The Room
What can be better than viewing the splendid falls from your own room! Relax and unwind in the comfort of your room while you view the falls. Choose your fav way to watch this fresh white water crash down!
LIKE Curly Tales on Facebook | Instagram| Twitter
You can subscribe to our newsletters