With Covid restrictions easing out, travelers are not shying away from making winter plans. However, the pandemic has transformed air travel with new restrictions, rules and precautions in place. In fact, Emirates recently released a statement that 11 December will be the busiest day at DXB. So, in case you're planning to travel for Christmas or New Year's, here's everything you need to know.
Also read: Emirates To Offer Free Stay For Passengers Who Transit For More Than 10 Hours
1. Only Few Flights Are Operational
Although most airlines have resumed services, the number of flights available are relatively less. That means, you might not be able to book direct flights to a destination that you previously could. Emirates is currently flying to 99 destinations across six continents. Meanwhile, Etihad is slowly resuming its network with 60 destinations listed on its winter schedule.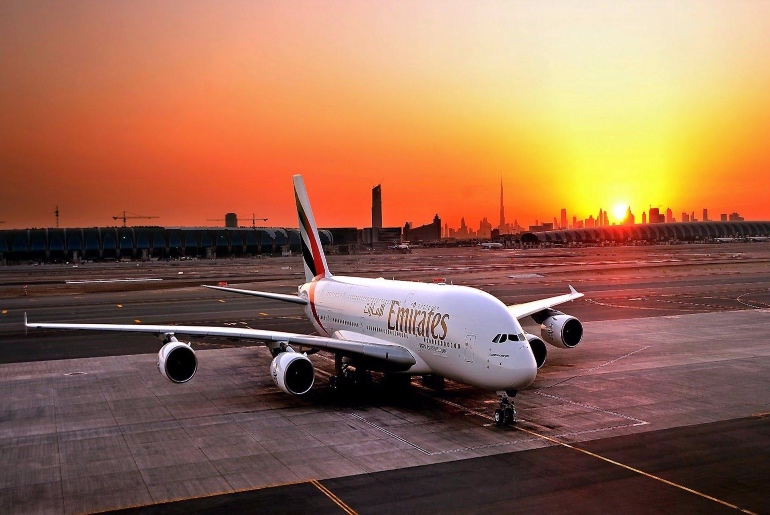 2. Don't Miss Out The Bargain Flight Fares
Despite only a few flights being operational, there are a whole lot of bargain deals you can grab. This is mainly because of the lack of demand due to the pandemic. For example, if you fly from Dubai to London on Tuesday, December 22, you can get a return ticket with Gulf Air from AED 1,786. Additionally, if you don't mind a stopover, you can find cheaper deals. However, make sure you look up all the rules and regulations for transit.
3. Arrive At The Airport Well In Advance
With all the rules and regulations in place, it also means you will take longer to complete boarding formalities. Being at the airport at least three hours before a flight is no longer a recommendation, but solid guidance. However, note that Dubai Airports and authorities at Abu Dhabi International Airport have asked travellers not to arrive any earlier than four hours ahead of flights to avoid overcrowding.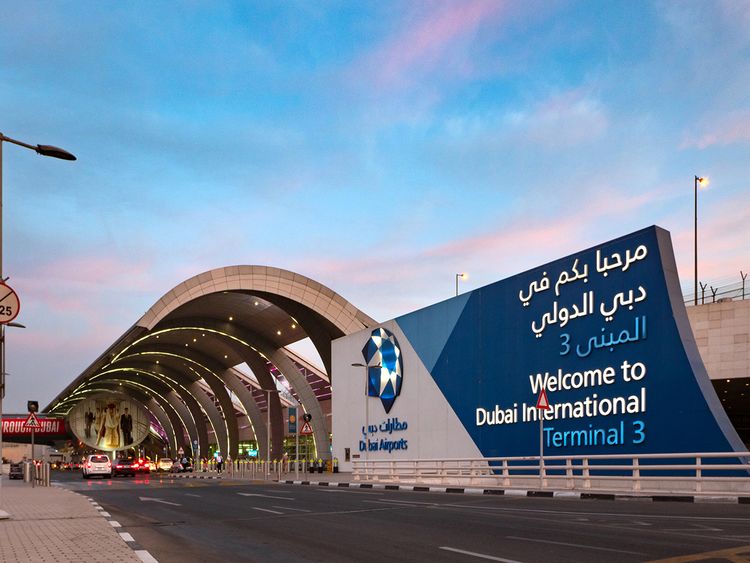 4. Know The Covid Rules
With things changing by the day, make sure you look up travel updates to the destination you are flying to. Depending on the destination you are traveling to, travellers must take a Covid-19 test 48, 72 or 96 hours before departure. Those travelling from Abu Dhabi with Etihad, must take a PCR test result no matter where you're going. The cost of the test will be included with the airfare. Lastly, ensure you carry both a print and electronic version of the result, as different airlines have different rules.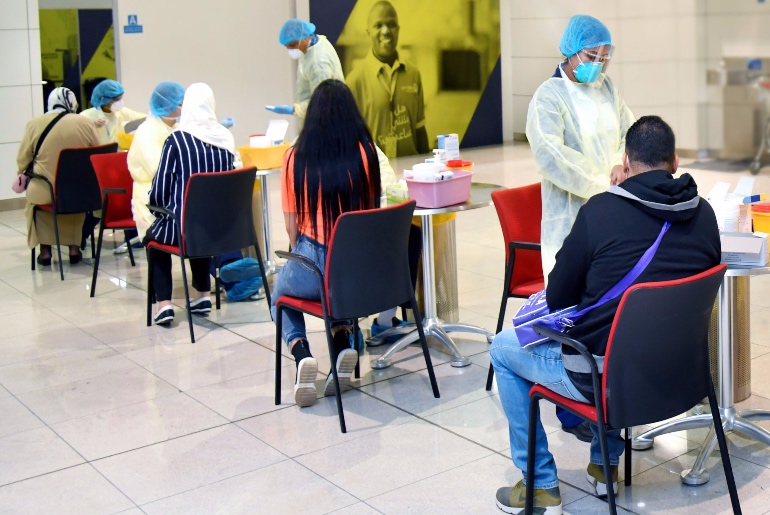 5. Travel Insurance
With the pandemic in place, most destinations require travellers to have a travel insurance. Some countries like Thailand, require travellers to have at least $100,000 in coverage. Other places instruct travellers to purchase specific insurance policies, such as Aruba, where travellers must buy mandatory visitor insurance upon arrival. However, Emirates and flydubai passengers will be automatically covered for up to $500,000. Etihad travellers will be covered for a Global Wellness Insurance up to $180,000.
Also read: 5 Ways To Find The Best Airfare Deals & Save On Your Travels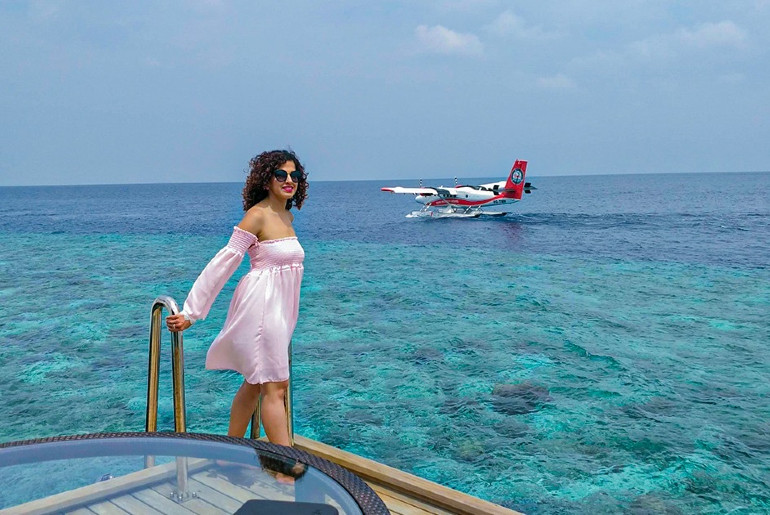 6. In-Flight Changes
In case this is the first time you're flying this year, gear up for the new normal. Firstly, the cabin crew will be clad in PPE suits and will not make as many trips to your seat, in order to avoid contact. Food and drinks will also be offered in pre-packed packets, to avoid contact. Emirates passengers can tuck into festive specialities until Thursday, December 31.
Also read: UAE-ites No Longer Need To Quarantine In UK On Arrival
7. Seating In The Flight
This is of major concern, especially during the current condition. Some airlines leave the middle seat empty in rows. However, most airlines do this only when the flight is not completely packed. Airlines such as Oman Air, allow travellers to pre-book the middle seat next to them to ensure it remains vacant throughout a flight.
Emirates passengers can pre-book their flights and also pay a fee to block it. Passengers will be eligible for a refund in case the airline changes the seating arrangement.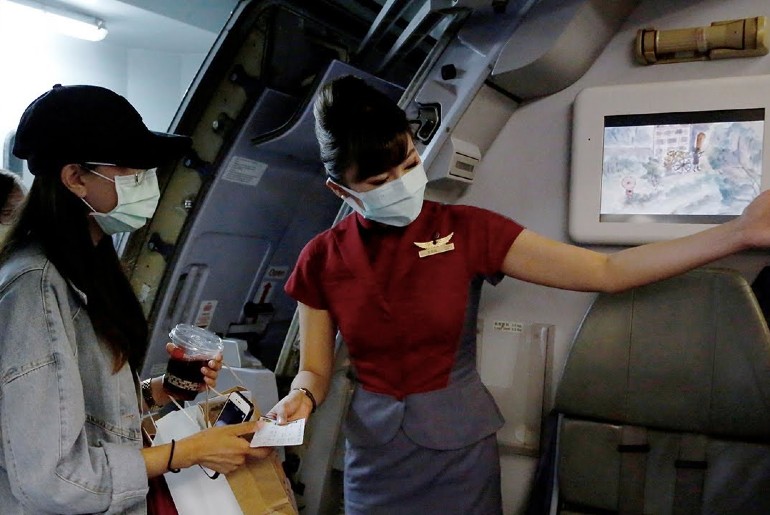 8. Returning To The UAE
With rules changing constantly, make sure you stay updates. Some airlines require a negative Covid pre-departure test. In addition, passengers arriving from select countries might also have to quarantine upon arrival. Other places simply want people to download contract-tracing apps. Rules are being updated constantly so it is a good plan to check details regularly.
Prior to departure, Dubai residence visa holders need approval from the General Directorate of Residency and Foreigners Affairs. All other UAE residence visa holders can go to uaeentry.ica.gov.ae to receive verification of their entry status. Travellers flying to Abu Dhabi will have to quarantine for 14 days.