Flights from India to UAE are set to resume from 23 June. Residents who have received both doses of any UAE- approved vaccine will be permitted to enter Dubai. In addition, Dubai has also released a set of rules for traveller from a few other countries. As part of the recent rules, UAE residents traveling back to their home from India must get a rapid PCR test 4 hours prior to departure. In order to facilitate this process, several airports in India are now setting up testing stations.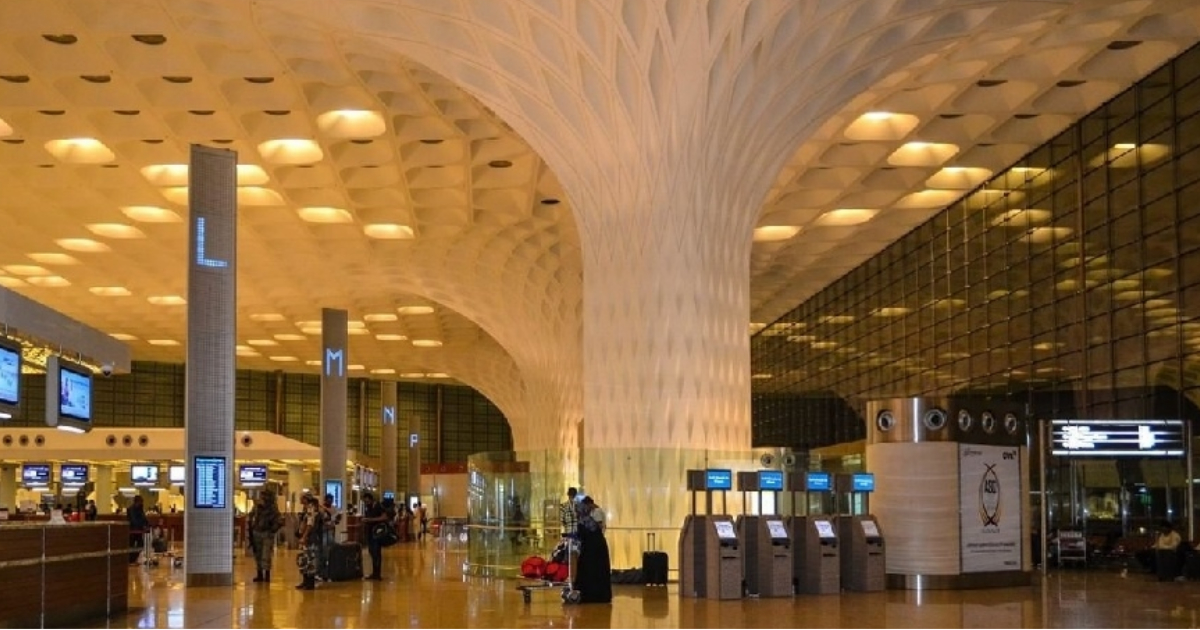 Also read: Travelling To India From UAE? Here Are The Latest Statewise Covid-19 Rules You Must Know
Of 34 International Airports In India, One Third Of Them Operate Flights To Dubai
Starting, 23 June all passengers travelling from India to Dubai must have received both doses of any UAE approved vaccine. In addition, all travellers must submit a negative Covid-19 test result taken within 48 hours before departure. Passengers must also take a rapid PCR test 4 hours prior to departure. Besides, they must also undergo another PCR test upon arrival in Dubai. Passengers should undergo institutional quarantine until they receive their PCR test result, which is expected within 24 hours.
However, the big concern was about the rapid PCR test. This test needs to be done four hours ahead of departure and not all airports in India have a testing station. Airports in India are now rushing to set up testing stations in order to return of stranded NRIs to Dubai from June 23.
Of the 34 international airports in India, over one-third of them operate flights to Dubai and have been working extra hours to ensure seamless travel of UAE residents heading back home. International airports in Delhi, Mumbai, Hyderabad, Bengaluru, Chennai and Kolkata are already equipped with testing stations. A few other airports, which lacked this facility are rushing to set up one as soon as possible.
All 4 Airports In Kerala Set Up Rapid PCR Testing Facilities
Kerala has four international airports and now all the airports have installed PCR testing facilities to cater to UAE bound passengers, officials, and service providers. International airports in Thiruvananthapuram, Kochi, and Kozhikode, have already set up the infrastructure and hired the workforce to conduct rapid PCR tests on UAE bound passengers.
Officials at Kannur International Airport said they are in the final stages of completion and will be ready to cater to travellers as and when flights resume between both countries. The tests are expected to cost a maximum of AED 123 (2,500 rupees).
Cochin International Airport Ltd (CIAL) has installed the facility in collaboration with Sandor Medicaid Pvt Ltd. The test centres can test up to 200 persons in one hour, and the result will be available in 30 minutes. Trivandrum and Kozhikode airports have 50 machines installed, each of which can process up to 12 samples. The test results are expected to be available in 15 minutes in both these airports.
Those travelling on special charter flights have already started using these facilities. As of now, the airports have 100 machines and ten swab collection counters. Once the passenger registers at the counter, the swab is collected and inserted into a cartridge which is then placed in the machine.
As per the recent covid rules, all inbound passengers must take a mandatory negative Covid-19 test valid four hours before departure.
Arrangements made for #Rapid PCR Test Facility at @AAITVMAIRPORT T2 International Departure.
We are ready to cater to the requirements of select countries when International Departure flights commences @AAI_Official@DGCAIndia @MoCA_GoI @aairedsr pic.twitter.com/619a93HxYO

— Trivandrum Airport (@AAITVMAIRPORT) July 10, 2021
Here's a list of airports in India where PCRT testing stations are already available :
1. Bengaluru International Airport
Passengers arriving in Bengaluru can be tested at two stations located inside the airport. Results will be available in less than 15 minutes. Alternatively, the PCR test can also be done at Aster Airport Medical Centre.
2. Mumbai International Airport
PCR test costs AED 90 and the results will be available within two hours. Tests can be booked online.
3. Delhi International Airport
The test costs AED 39 and results will be available within four to six hours. Passengers are advised to book an appointment four to six hours before departure.
4. Kolkata International Airport
Kokalta airport has specific timings for PCR testing. Unlike other airports, passengers can be tested only from 10am to 6pm. Results can be collected from the testing centre. The test costs AED 74.
5. Kochi International Airport
Passengers can get their test result within 24 hours. The cost is AED 84. International airports in Thiruvananthapuram and Kozhikode, also have testing centres.
6. Ahmedabad International Airport
Ahmedabad airport offers reverse transcription loop-mediated isothermal amplification (RT-Lamp) tests, which are the equivalent of a rapid PCR test. The results are given in 30 minutes and the test costs AED 223.
What Are The Vaccines Recognized By The UAE Government?
There are four vaccines in the UAE for use on eligible individuals against the COVID-19 infection. This includes Sinopharm, Pfizer-BioNTech, Sputnik V and Oxford-AstraZeneca. However, the Dubai Health Authority (DHA) said that AstraZeneca, the covid-19 vaccine which is sold in India under the name Covishield is a UAE-approved vaccine.
Responding to residents' queries on social media, the health authority tweeted: "Oxford-AstraZeneca vaccine and Covishield are the same vaccines".
@TheFaizanAnsari Thank you for contacting us. Oxford-AstraZeneca Vaccine and COVISHIELD are the same vaccine.

— هيئة الصحة بدبي (@DHA_Dubai) June 20, 2021