Pune is the cultural capital of the Marathas. Punekars are not known for their straightforwardness but also their love for authentic food. When in Pune you cannot resist but try their authentic food, especially non-veg. After all, non-vegetarian dishes and Pune have their own strong bond. So here is the list of 5 places that serve you the best mutton thali. 
1. Umber, Karvenagar
A couple started this restaurant because of their passion for cooking. Umber in Karvenagar offers the best mutton thali. Fulfilling thalis with succulent pieces of mutton and biryani with it simply will blow your mind. The flavour of thali is super incomplete with sol kadi. Also, do not forget to eat gulab jamun with ice cream at the end. 
View this post on Instagram
2. Aware Maratha Khanaval, Kumthekar
Aware Maratha Khanaval is a 125-year-old iconic establishment in Pune. It is one of the places where you will find mutton lovers diving into the famous mutton thali here. The mutton is slow-cooked and the gravy is totally flavourful. The taste is simply on point with a typical Marathi touch to it.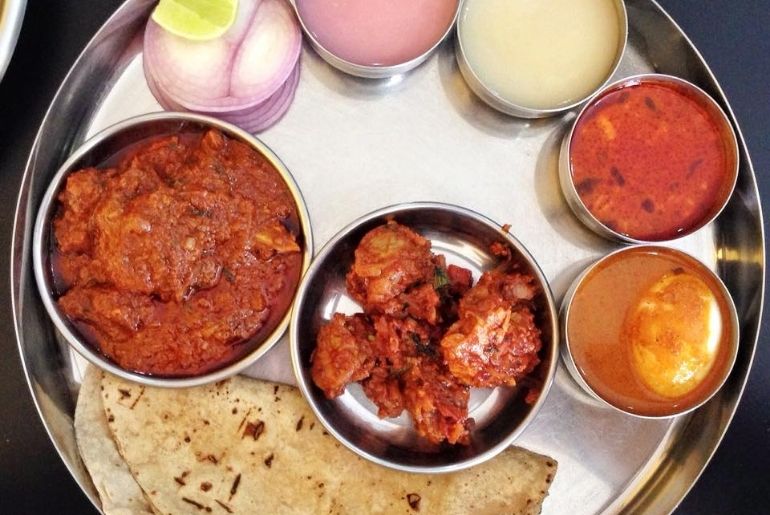 3. IM Lion, Bavdhan
IM Lion is simply famous for its muton vade thali. The vade is a tasty deep-fried bread made out of ragi flour which can be dipped into the thick mutton gravy and relished. You can simply rely on this local place every time you feel like having an authentic thali in Pune. 
View this post on Instagram
4. Maratha Samrat, Kothrud
This place is known for its mutton chops thali. The thali comes with a tiny kheema bowl, tamda rassa, pandhra rassa, mutton fry, papad and spicy curry with three mutton chops in it. You can choose between roti and rice to pair this thali with. Next comes the sol kadi to complete this flavourful experience. 
View this post on Instagram
5. Kaveri, Aundh
If you are someone who likes adding spice to life and food, this is the place for you. This place serves the spiciest mutton thali. The thali here has similar dishes like any other mutton thali except that they also serve you thecha in the thali to add to your spicy experience. But they also serve a gulab jamun to calm your taste buds if on fire.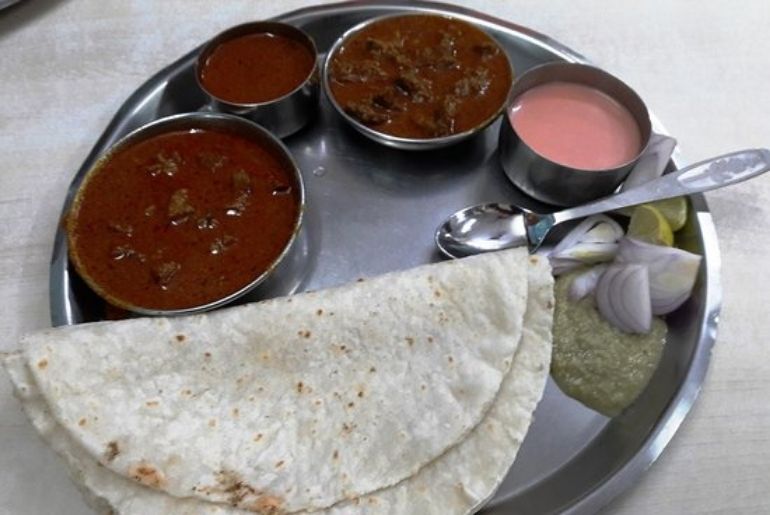 Also Read: 5 Spiciest Maharashtrian Dishes That You Should Try At Least Once