If you travel by train frequently, you might have seen that railway shops are charging you way more than the actual price for simple things such as food and water bottles. There have been so many times when passengers purchase water bottles paying much higher. In fact, it happens with lakhs of railway passengers every day when they need to pay more to these shops. Well, now there is a solution to this never-ending problem. Wanna know how to get rid of this issue? Well, then read on!
Do This If The Railway Shops Overcharging You While Purchasing Food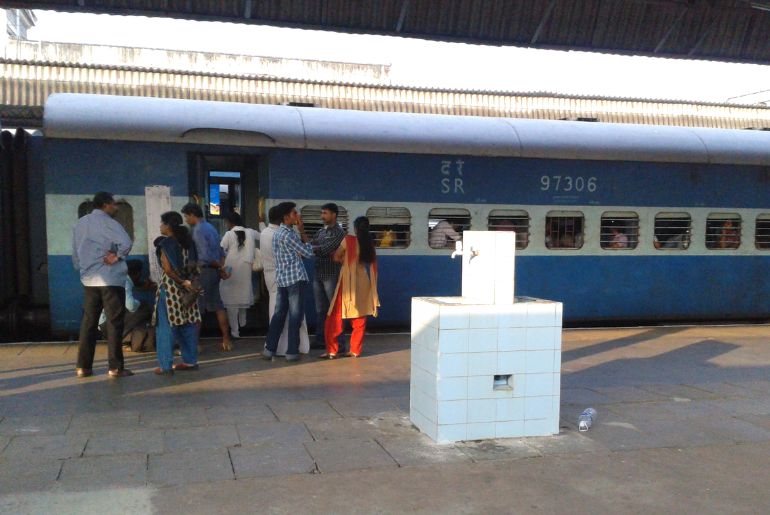 You do not need to pay extra money for food and water from the railway shops. Railways have very recently introduced this number that will help passengers to avoid such acts of overcharging. All they need to do is to dial this number and file a complaint while facing such problems of paying the unnecessary extra price. There are a set of steps to follow when any railway shop does this to passengers. Read on to know how the Railways are working to eliminate this.
Also read: Railways To Construct 1,000 Km Fence To Prevent Cattle Accidents By The Vande Bharat Express
How To File A Complaint?
The main process to follow to put an end to this unnecessary cost is registering a complaint. There are several steps to lodge a complaint and here's all you need to know.
Railway has a toll-free number and you can lodge your complaint by placing a call on it. The number is 1800111139.
If you want to file a complaint, you can even do it through an SMS. The number to text and lodge the complaint against the railway shops is 9711111139.
Another option is the "Complaint Management System". This complaining procedure is a few steps-process. The first step is to click on the option named "File a Complaint". After filing the complaint, you will receive a complaint number, and using this you can track the situation.
Also read: From Regional To Diabetic Friendly Food, Indian Railways Now Lets You Customise Your Meals Within Ticketed Price
This is indeed a good initiative to put an end to the unnecessary high payment for food and water. Railways have methods to solve it and the passengers need to follow them to file the complaint and stop this overcharging.
Cover Image Courtesy: