In a Sunday Brunch interview with Curly Tales, actress Pooja Hegde revealed that she had a huge crush on Hrithik Roshan as a child. She added that she had carried her camera to one of his movie shows for the sole purpose of clicking a picture with him. Pooja said, "As a kid if I had a crush on anybody, it's Hrithik Roshan. I went for the premiere of Koi Mil Gaya and I had taken my camera and thought I am going to take a picture with Hrithik Roshan today. And he came, and as all celebs do, he came for ten minutes, said hi to everyone and left. I was heartbroken as I couldn't take a picture. So, there is a picture of me all sad next to his poster of Koi Mil Gaya." 
Also Read: Hrithik Roshan And Mouni Roy's Selfie From Amsterdam Is Making Us Want To Travel Again
Pooja Calls Hrithik 'A Divine Dancer'
Pooja made her Hindi film debut in 2016 with the film Mohenjo Daro, in which she starred alongside none other than Hrithik Roshan. The project was a dream come true for her. She had played the role of Chaani in the movie, the love interest of Sarman, played by Hrithik. Pooja is also in awe of the dancing skills of Hrithik. "I genuinely think that he is a divine dancer.", said Pooja.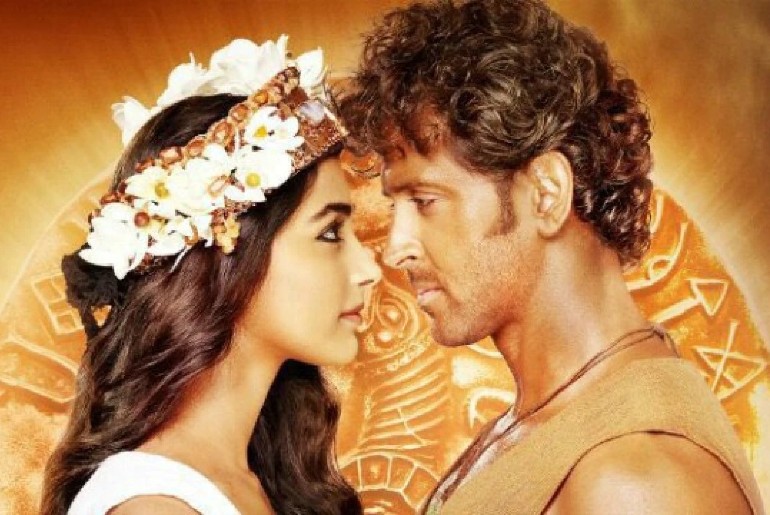 Also Read: Delhi-Jaipur Road Trip: 6 Best Food Joints On The Highway For A Delish Meal
Pooja Wants To Take Hrithik On A Road Trip
Pooja took team Curly Tales for a delicious Mangalorean Sunday Brunch at Harish Lunch Home In Irla. She also played a fun game Drive-O-Meter powered by Skoda Slavia, where she revealed that she wants to take Hrithik on a road trip. She said that wants to go on a long drive with Hrithik, Farhan and Abhay, the boy cast of Zindagi Na Milegi Dobara. Pooja added that she just wants to sit in that car.
Among girls, Pooja revealed that she would love to go on a long drive with Priyanka Chopra and Anushka Sharma. "I think we all three would match", she said.