All passengers flying from the UK to the Kolkata airport will have to undergo mandatory COVID-19 tests upon arrival. Other incoming international passengers can skip the tests, as per the latest guidelines of the Ministry of Health. Also, international passengers arriving in India do not need to undergo a 1-week quarantine from February 14, 2022. However, the Centre has advised them to monitor their health for 14 days and if they see any symptoms, they need to report the same on the helpline number 1075 or to the nearest health facility. They will have to upload reports of pre-departure tests to be taken 72 hours before travel, along with certificates of full vaccination.
#TravelAlert: As per revised guidelines of Govt of WB, only International passengers arriving by flights from UK to #KolkataAirport shall undergo 100% Covid test (90%RAT and 10% RT-PCR) on arrival. All other guidelines remains same as per latest @MoHFW_INDIA guidelines.

— Kolkata Airport (@aaikolairport) February 13, 2022
West Bengal Permits Flights From Mumbai & Delhi To Fly Daily
Amid rising concerns over the Omicron cases, the West Bengal government had reduced the flights to and from Delhi and Mumbai to twice a week from January 5, 2022. Now, as cases are declining, the West Bengal government has announced that it will allow daily flights from Mumbai and Delhi. The flyers need to follow all the COVID-19 norms. Also, they will need to produce negative COVID-19 RT-PCR tests. The West Bengal government had also decided to temporarily suspend all direct flights from the United Kingdom to Kolkata. Now flights to Kolkata from the UK can operate daily with RT-PCR tests.
Travellers from Kolkata can fly to Singapore in direct flights, without quarantine. This is because the Singapore government has extended the Vaccinated Travel Lane Programme to Indians. Singapore Airlines is all set to restart its flights to Kolkata. Fully vaccinated Indians can travel to Singapore and skip quarantine. Also, this will be the first post-lockdown direct flight between Kolkata and a Southeast Asian country. 
Six New Flights To Connect Guwahati To Singapore, Myanmar And More
People all over the country have been drawn to the natural beauty of Northeast India but the Government plans to give the prime airports of Northeast a total makeover to give travellers a better experience. The airports at Manipur, Tripura, Assam, and Arunachal Pradesh will have swanky new terminal buildings equipped with state-of-the-art facilities, travelators, and aerobridges. The government's ambitious project is expected to be complete by 2022-2023.
Guwahati will be connected to Dhaka, Kathmandu, Kuala Lumpur, Singapore, Malaysia and Myanmar with six new flights soon under the international Udaan scheme. According to The Northeast Today report, a senior official of the Assam Transport Department said, "As and when international air connectivity fully resumes, we are expecting to start the new flights."
Guwahati,
Agartala, Imphal, And Silchar Airports To Get Facelifts
The move was mainly initiated to meet the demand at these airports, many of which were catering above their capacity. For example, Guwahati's Lokpriya Gopinath Bordoloi International Airport was built to accommodate three million passengers per annum but saw a footfall of about six million passengers between 2019 and 2020. Agartala, Imphal, and Silchar airports are facing similar challenges. 
Guwahati Airport To Get Indoor Rainforests & Mini City
The flight frequency has increased with the increase in passenger flow.  As a part of the facelift, Guwahati's airport will get a new integrated terminal building and ancillary, a mini-city within the airport, aerobridges, an indoor rainforest as well as a crafts village that will showcase the culture of the region. Here are 5 Indian Airports That Offer Covid-19 Testing For All Incoming Passengers.
Airports To Have Multi-Level Car Parking
The estimated cost of the project would be ₹1,142 crores. As a part of the project, the runways will be expanded, parking bays and multi-level car parking will also be introduced. Tripura airport will also have a new terminal building for domestic as well as international passengers. The new building will also have international outlets for food and beverages.
Also read: Driverless Pod Taxis To Operate From Greater Noida To Jewar International Airport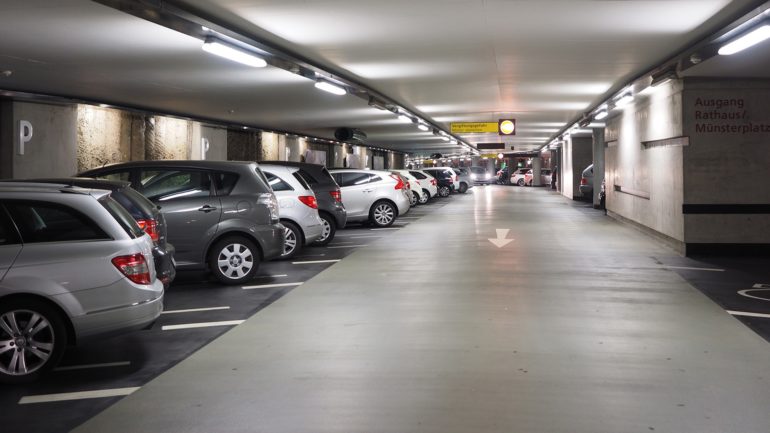 With facelifts, Northeast is all set to become more travel-friendly and convenient.