Goa – the one most planned, debated, discussed and at the end of the day might be the most cancelled trip by every Indian millennial once or thrice their lifetime. While some might restrain the trip due to "Mummy Nahi Maanegi" others mainly resort or give up the instant they hear about the expenses they are gonna have to bear throughout the trip per person. And now in 2019 even though a Luxurious Cruise been launched from Mumbai to Goa in 12 hours people are still stuck in the constant loop between juggling their work life or finally take that Goa trip that was being planned and dreamed about in the Freshman year of College during those adrenaline teen times.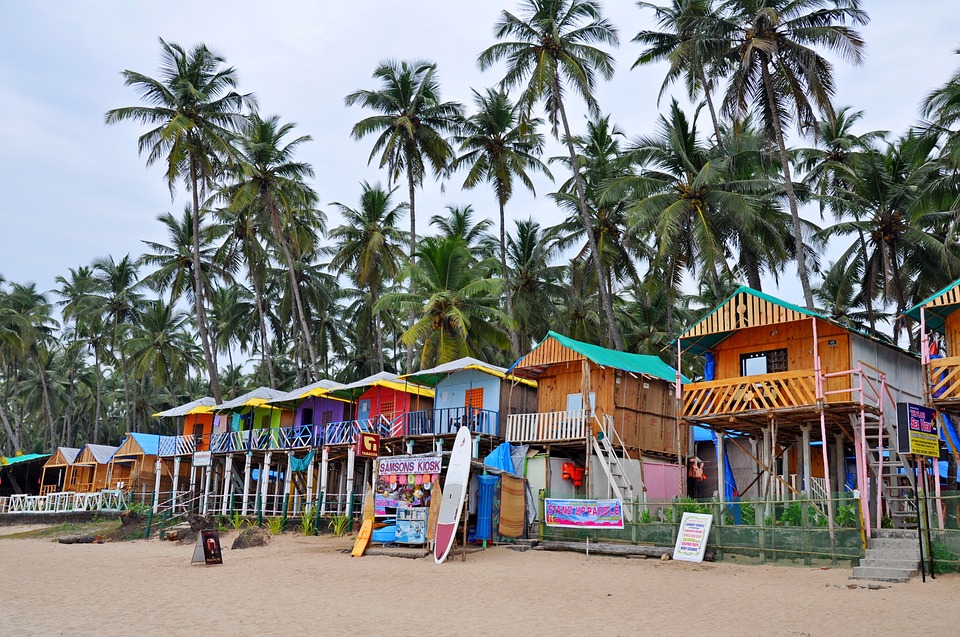 When watching the movies Zindagi Na Milegi Dobaara or Yeh Jawaani Hai Deewani the traveler in you screams and begs your body for a vacation like that once; but goes down the drain as soon as those bills come rushing every month end. And after a lot of Brainstorming ourselves for days we have finally come up with the perfect Goa Pitch that can be covered within most of the budgets whilst also including all the extravagant fun that you were busy day dreaming after watching Dil Chahta Hai.
Presenting our Ideal Goa trip that is fashioned in mind with all kinds of Budgets, Fun and Adventures.
Best Months To Visit
Best month to travel in Goa is from February, March and April. It is the off season period and you will find very less number of tourists and the rates of normal services will be low as well. But if you want to enjoy the luscious greenery  and waterfalls, the best will be rainy season. And the people who want to party hard and rave all night can go in November, December time and the people who want good beach parties and enjoy summer breaks May, June and July are there for you. But keep in mind winters summers and rains for all 3 seasons it is expensive while spring it is very cheap, favorable, pleasant and balmy weather, with very less crowd becomes more enjoyable.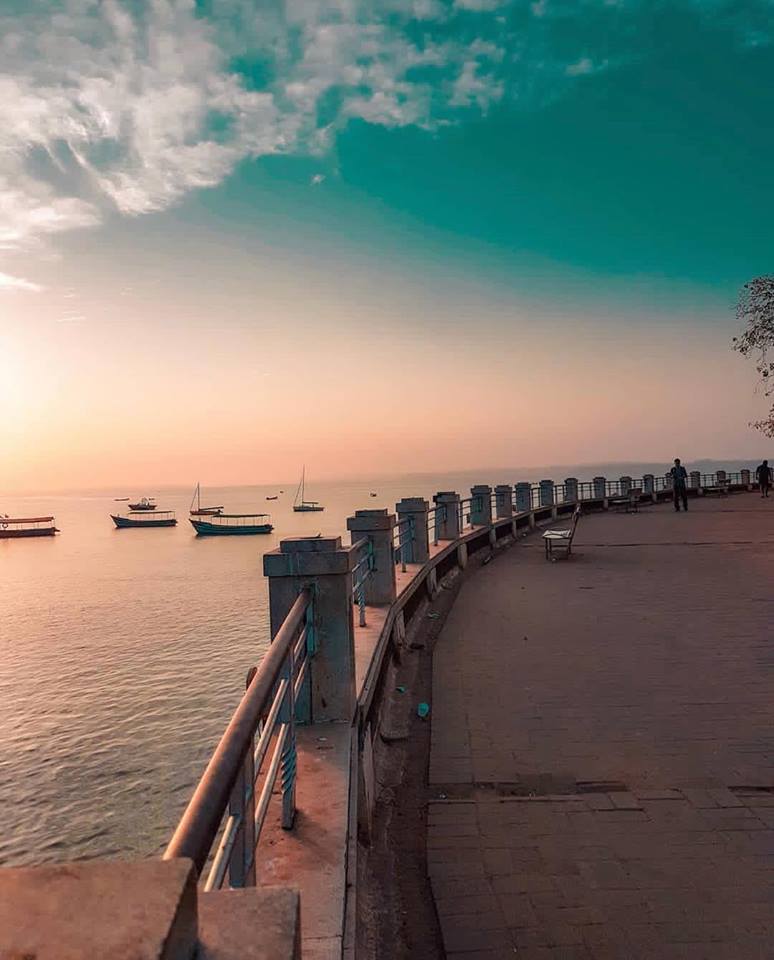 How To Reach
There are multiple ways to reach Goa through all possible modes of Transport.
By Air– The Dabolim Airport is just 29km from Panaji(Capital) and has daily connected flights via all the metro cities throughout India.
By Rail– There are 2 railway stations namely Madgaon and Thivim which are easily available and connected throughout the country on a regular basis.
By Road– There's numerous numbers of Private and Public Bus operatives throughout Goa from Mumbai & Pune to major joint spots in Goa like Panaji, Vasco Da Gama and Madgaon.
By Ship– This newly launched thrill on marines is named Angriya Cruise. The journey starts at Sunset in Mumbai and ends in Sunrise at Goa. So if you're looking to splurge yourself then give this a whirl.
Sightseeing That Mustn't Be Missed
Goa's highlight is the Goan architecture inspired from Portuguese culture that can mainly be found in mid Goa and south Goa, secret beaches of Goa with minimum population like Arambol, Ashwem, Morjim beach in North and Agonda, Cola, Patnem and Butterfly in South Goa. For general touring of both ends i.e. North and South Goa you can rent a scooty or a bike for less than Rs. 300/day and roam around aimlessly discovering those wild areas.
The Beaches
Everyone loves beaches and in Goa this is thing you'll find endlessly and mustn't be tired to explore these public and hidden beauties all over the state. The best beaches that top our list is Calangute, Vagha, Galjibag, Hollant, Candolim, Sernabatim, Arambol, Kegdole, Keri, Paliem, Arossim, Patnem and so many more you can venture. Vagator beach is the only beach in north situated alongside a hill famous for its hilltop view cafes, restobars, night raves mostly visited by Russian crowd; Whilst Ashwem Morjim beaches are most famous beach among few North Goan locals who go there for family picnics and casual swimming because the sea water is unpolluted & pure. Further comes Arambol beach which is the conundrum of local Portuguese settlers of Goa where are the hippy crowd stays with foreign tourists where they play on the beach, dance on local music and have fun. It is a very less visited beach but the most colorful beach of Goa culturally because of Portuguese cultural backdrop. Every beach of south goa has its own hippie market alongside the beach. Cola beach is the MOST BEAUTIFUL AND INCREDIBLE beach of Goa because it is hidden between a valley of two hills, so you have to climb the hill to reach the hilltop parking base and climb down with manmade steps only to see this natural phenomenon of Goa. Cola beach is the dividing line between a freshwater lagoon and salty water sea.
THE UNIQUE BEACH
The Butterfly beach which is the smallest and THE TOP SECRET BEACH of Goa of only 200ft of sand covered land hidden between high altitude rocks and a vast jungle of 20 kilometers behind. Only goan locals can help you find your way their or you can hire a boat from Palolem beach to butterfly which cost 2000/- Rs per head. Fun fact the biggest Rave party of goa is held in South Goa inside the Leopard valley of butterfly beach only on Friday nights 10pm to 4am for 2500 bucks. Anyways you need to climb down the hilly slope of Agonda where you find the landmark of leopard valley you will drive two kilometers inside to reach leopard valleys main gate and can continue trekking the forest route for 20 km to reach the final parking base on top of hills and trek 2 km downhill on foot to reach the most beautiful beach of Goa the Butterfly beach. It is only 200 ft. area and the purest sea water in Goa and literally untouched by human population.
DoodhSagar & Kesarval Waterfalls
This stunning destination is located just 60 kms away from the Panaji city. The reason why it became to be called DoodhSagar is due to its gushing multi-tiered clean water flow that just looks like a river of milky goodness upon the lap of nature. This amazing waterfall is a must visit for those Insta Perfect photographs or a recreational vacation hike.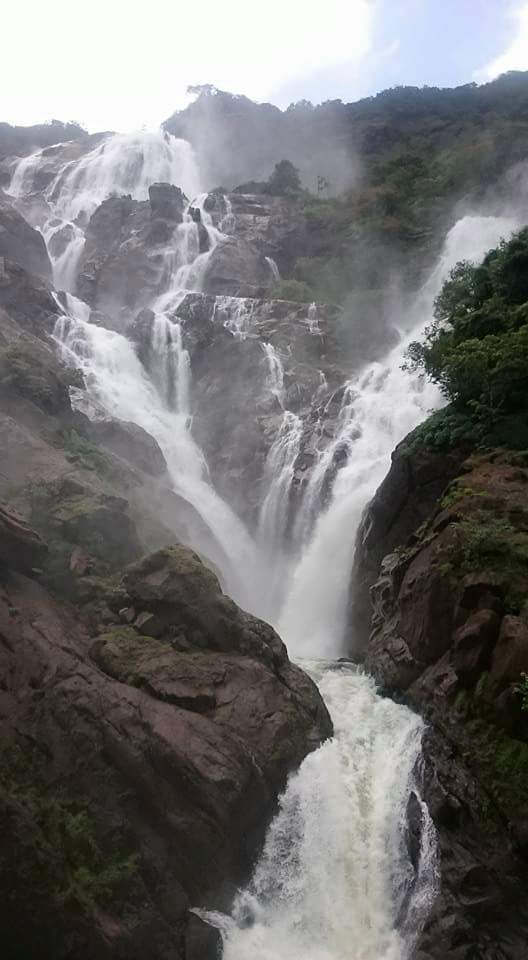 Churches
The glorious Churches of Goa is one thing that you certainly wouldn't want to miss. Their mesmerizing beauty, historic architecture and the sanctity preserved in these Humble walls have made their ways to some of the best UNESCO Heritage Sites in India. Well there are more than 15+ churches in Goa but the ones you need to visit for sure are St. Francis, Basilica De Bom Jesus, Se Cathedral, Church of Our Lady of Immaculate Conception, Church of St. Francis of Assisie and the roman style Church of St. Cajetan are considered to be the milestones on the beautiful land of Goa.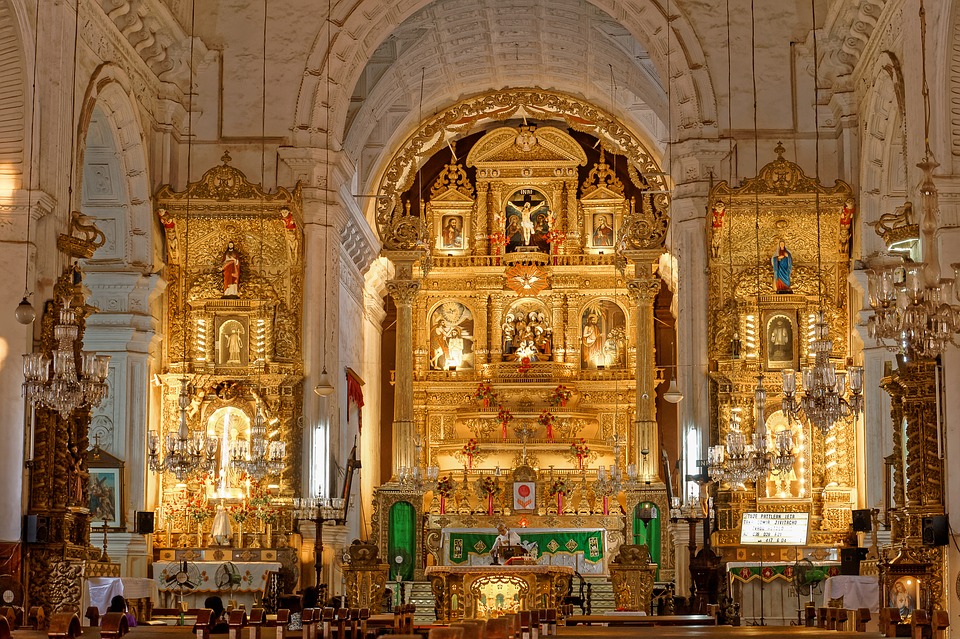 Historic Forts
Build with Portuguese architectural style the forts of Goa are an epitome of excellence with subtle magnificence. Some of the forts one must visit here is Fort Aguada (Yes, the Dil Chahta Hai one!) , Corjuem Fort, Terekhel Fort, Chapora Fort, the Reis Magos Fort, Fort Cabo, Mormugao fort and many more hold a new and unusual excerpt in the history of Goan culture and its Monarchial reign era.
Nightlife/Cuisines
Goan cuisines that serve best sea foods in Goan spices like Vindaloo; alongside near Calangute beach is the most famous one and the night clubs of Goa like Titos, mambos on Baga beach, Thalassa and Hilltop restaurant on Vagator beach and Curlies is the most famous club. North Goa is famous for its night life, the best night clubs in Goa, discotheques, bar shacks, restobars, Raves and Casinos are there in North Goa. Some best restaurants to explore are Britos, Pousada by the Beach, Ritz Classic, Peep Kitchen and the Fisherman's Wharf.

Water Sports
Water adventure sports are no news to the Goan public. When traveling once can definitely dive in the water for Jet-skiing, Scuba diving, para-sailing, banana tube boat riding, Kneeboarding, Kayaking, Wakeboarding, Windsurfing, Flyboarding, Paddleboarding and many more.
STAYS
One should opt to stay in mid Goa so the travelling towards south and north is equal for me neither too far nor too close. Plus mid Goa is mostly the village area  where local Goans offer homestays or dormitories for hostlers. Stay is very cheap in hereay near Colva beach in Debaulim village would be cheap and good. The Cola is a secret beach and also the most expensive beach of Goa because the stay at cola beach even in a small hut will cost you 9000/- Rs a night for two people. The most famous thing about cola is the Dwarka eco resort which a 5 storey resort made by cutting the hill alongside the lagoon.
Budget Stays/Hostels
The Retreat-Rs 198 per night Male/Female Dormitory with Air Conditioner with Complimentary Breakfast.
Address: 334/2, bokachiaradi, Parra, Goa bokachiaradi, Parra, Goa
Phone no.: 089995 41081
Magnum Resort (Couple Friendly) – Rs. 1400 per night with Breakfast with Swimming Pool and Bar.
Address: Opp Primary Health Centre, Candolim, Bardez, Goa
Phone: 070309 66757
3. Yellow House (Couple Friendly) – Rs. 1095 per night. 2 wheelers available on rent along with beautiful strolling garden and only 50 meters from the Beach.
Address: House 510, Vagator Beach Vagator, Goa
Phone: 090113 32507
Aerostel- Rs. 798 per night with free wifi, occasional terrace parties, movie nights specially for girls
Address- House no-2/201 Naikawaddo Opp KFC Behind calangute Towers, Calangute, Goa
Phone no: 098333 45744
LUXURY STAYS
Taj Exotica- Rs. 30,080 per night with all meals, fitness centers, pick up n drops, pools, spa and Beach view rooms.
Address: Calwaddo, Salcete, Benaulim, Goa
Phone: 0832 668 3333
W Resorts – Rs. 29,376 per night inclusive of all meals complimentary, royal suites, pools and spa and very close to the main tourist spots in North and South Goa
Address: Vagator Beach, Goa
Phone: 0832 671 8888
ITC Grand Goa, Resort & Spa– Rs. 19,000 per night with world class cuisines, private infinity pool, Private beach, Water Sports, Spa and Souvenir Shop
Address: Arossim Beach Rd, Cansaulim, Goa
Phone: 0832 272 1234
Shopping
While saving the best for the last Goa has some of the most unique and gorgeous souvenirs and articles to offer and can be also called a collectors market here. You can buy confectioneries or alcohol at dirt cheap rates here and carry it back home for that Dope House Party. One must definitely buy some Cashew Feni (Goan Alcohol), Handicrafts, Painted tiles, Colorful Glass Sculpture Earrings, Spices, Red Wines and so much more. Talking about the best locations for shopping our top recommendation would be Flea Market at Anjuna, vast markets for hippies at Arpora on Saturday nights, Tibetian market on Baga road, Calangute-Baga road for some sundress Sarongs, swimwears, beachy flip flops, wicker hats, beach shorts and Shell jewellery, MMC market for handmade soaps and spices, and Panjim main markets for variety of Alcohol at wholesale rates are the best way to wind up your Trip Shopping.