Valentine's Day Idea!
Love is in the air and butterflies are fluttering in your stomach. But is this the only thing you want to be full of, this Valentine's Day? Me thinks not!
So Here's What I Am Recommending…
Taj Land's end is here with an exciting new menu to ensure you and your bae have a sizzling hot date. Chef Anirudhya Roy has introduced the Barbeque Grills spread to add some spice to your romantic evening!

What To Expect?
Imagine sitting under the stars with the person who means the entire Universe to you! As you listen to the waves of the Arabian Sea and enjoy the cool breeze, the warm hospitality of Taj will ensure you have a fabulous evening at the Alfresco.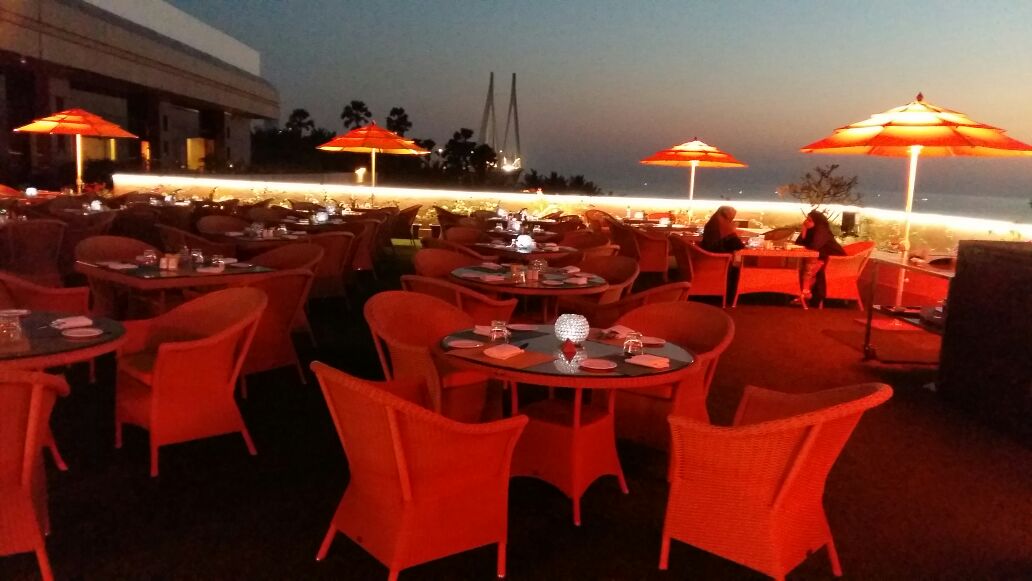 Hand-picked by the executive chef himself, the exquisitely crafted spread of exceptionally marinated grills and barbeque will add the right amount of spice to your date. Wash it down with an eclectic collection of the finest single malts, wines, and cognacs!
Verdict By Miss Jani
To match the mood of the month, Taj Landsend in Mumbai has converted Vista's alfresco dining into an enchanting space. Dim lighting, beautiful setting and a real nip in the air is sure to ignite your forgotten romance. The views of the ocean are added bonus. Recommend you reaching before the sun sets to enjoy the beautiful vistas of bandstand and Worli Seaface.

Priced at Rs 3000, there are enough and more choices for meat-lovers. You won't miss your mains as the barbecue appetizers make up for it. So if you are in the mood to spend some quality time with your partner (minus bright lights or blaring sounds) make a reservation here!"

Deets
Where: Alfresco, Vista, Taj Lands End
Time: 7:30 PM Onwards
How Much: Rs 3,000 (For Buffet)
Date: 6th – 15th February 2017