The Jayamahal Palace Hotel near Cantonment Railway Station in Bangalore is a 4-star heritage luxury hotel. It offers a pleasurable stay for its guest and has a classic decor, inspired from the famous Bangalore Palace which is located around a kilometre away from this hotel.
Staying at this hotel means you can get access to the city's hotspots owing to its proximity. It is an amazing place for weddings or parties. But did you know about the Above And Beyond Concert and the fact that Jayamahal Palace has a beer tower?
Also Read: Bengaluru, Enjoy A Luxury Caravan Stay By The Beach Just A Few Hours Out Of The City
1. It Really Is Royal
Indira Gandhi had stayed in the Jayamahal Palace for 3 days.
This place used to be a summer house for Maharajas earlier. It is owned by the Maharaja of Mysore. Currently, it is managed by a company set up in Gujarat.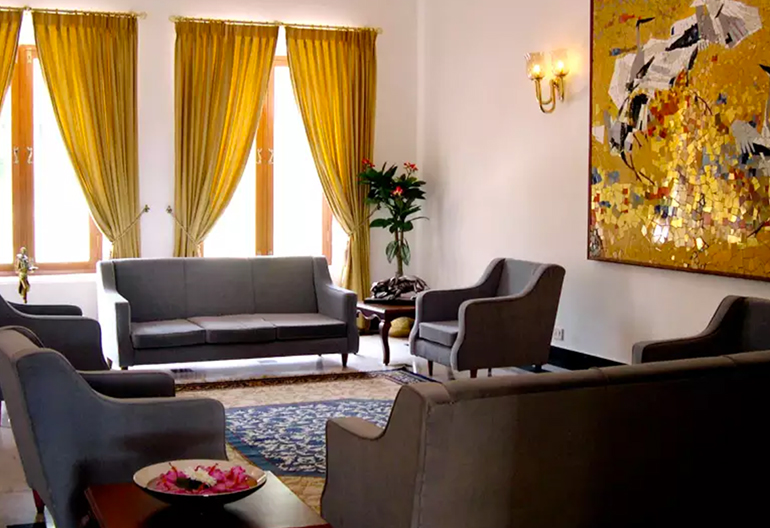 The Royal suite was the personal residence for many royal families. There are 4 poster beds, wooden chairs, decor artifacts, and personal heirlooms that have been in the family for centuries.
Also Read: 6 Indian Hotels Make It To World's Best Hotels List 2017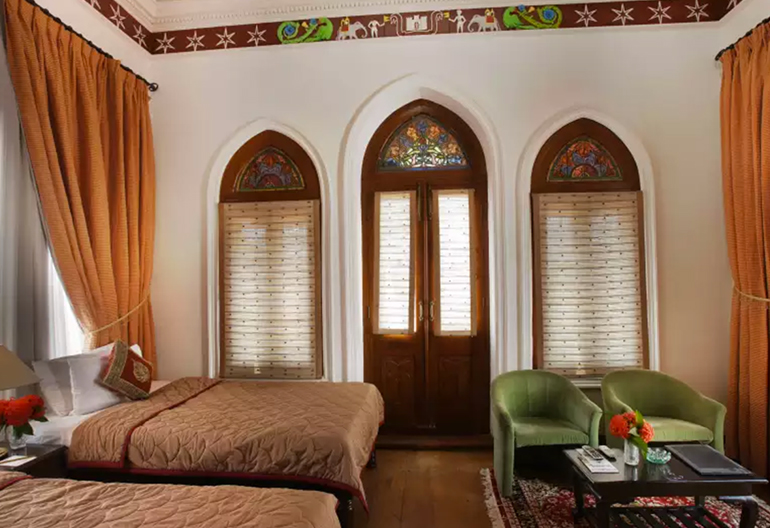 2. The Formula III Bar Is A Tribute To The Maharaja Of Gondal
Formula III bar is an automobile-themed with quirky wheels for table stands, coasters with cars and couches draped in the chequered flag. It does look like you're in a pit land.
Don't miss the walls dotted with photos of the former Maharaja, his brother and cousins, from their racer days. This place is a go-to bar of racing enthusiasts.
Also Read: 5 Fastest Cars That Can Drive You Crazy On Your Trip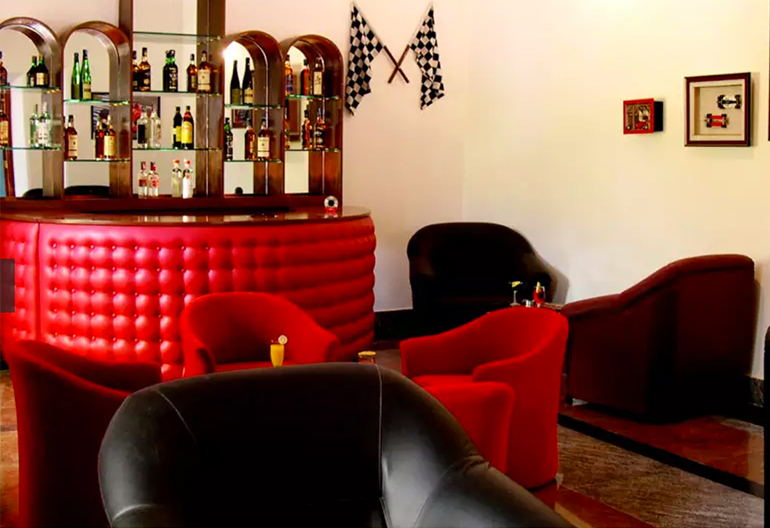 3. Dal Makhani + Handi Lamb
The food is simply delightful. Don't miss out on the Daal Makhani, which is slow-cooked oervnight. Pair it up with the glorious butter naan. You could also try the Laal Maas, which takes shape in the form of Handi Lamb. It is a total melt in the mouth with loads of ghee.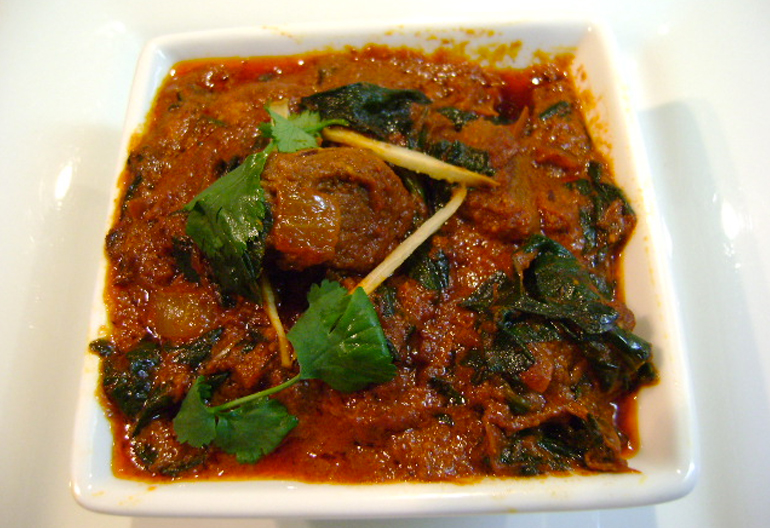 Sufiyani Murg Pulao is The Maharaja's favourite. It's rich, aromatic and with plenty of saffron.
4. Swim In The Quaint Pool
The quaint pool is located in the new wing at the hotel and gives us total weekend feels. There is 20 acres of free space, good food and a canopy of trees around the hotel so it definitely gives you holiday feels.
Also Read: 10 Bathtubs Across The World With The Best Views
At Rs.400 for a dip, its great for the kids. For couples, a bit romantic too. Isn't it?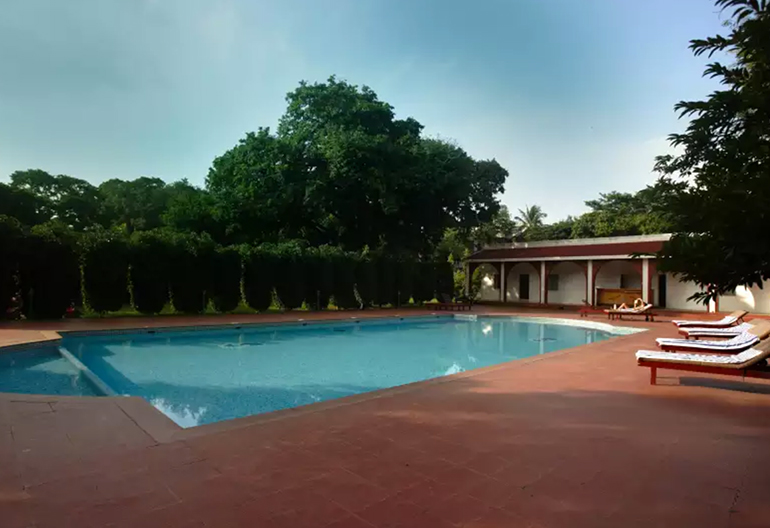 You can get a beer for less, but not in a palace. And here is a setting with a great bargain: The pitchers (INR 400) or the towers (Rs.800) of beer. Oh! Bar nibbles are on the house. One of the best ways to spend some quality time with your friends.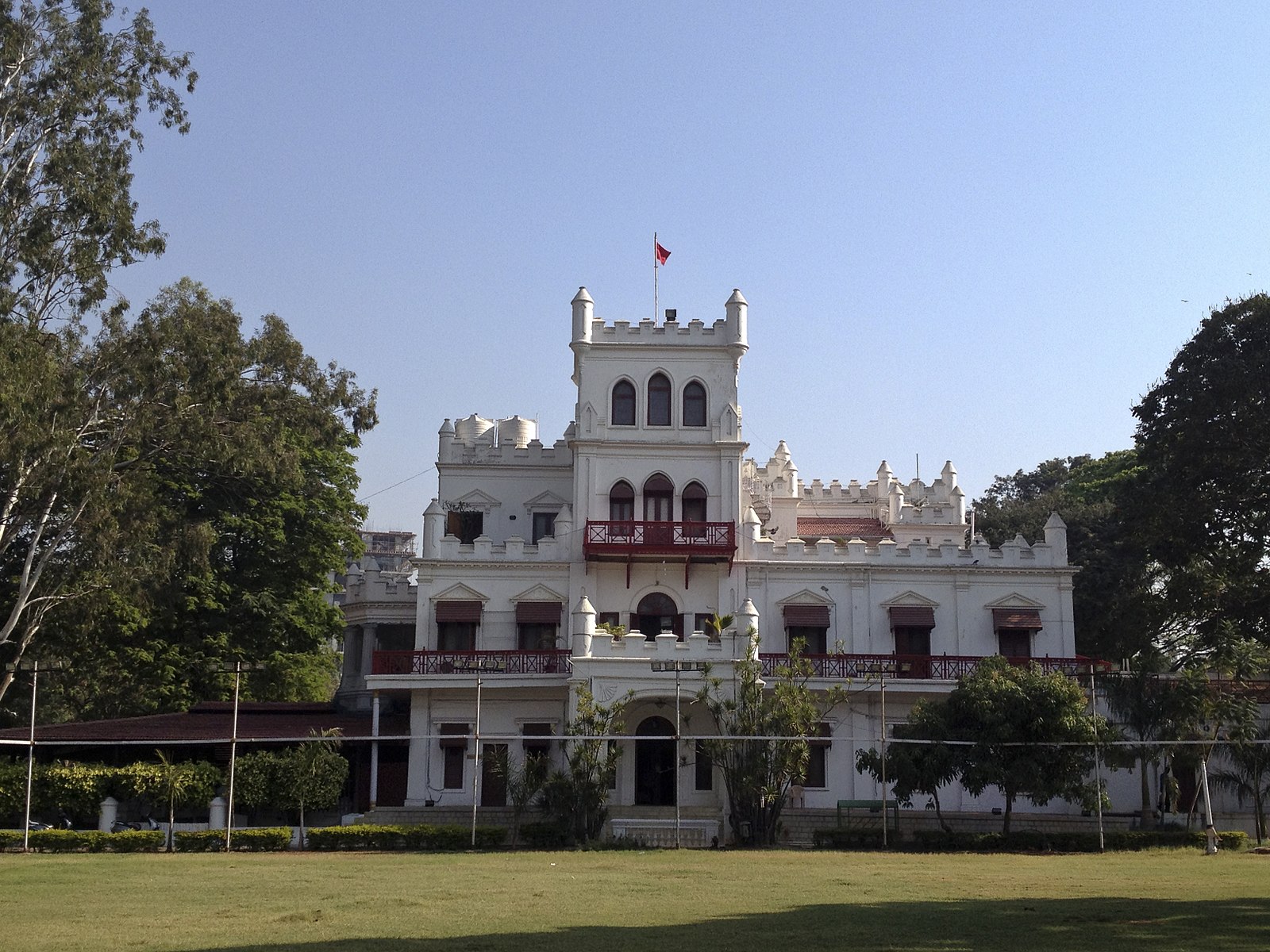 LIKE Curly Tales on Facebook | Instagram| Twitter
You can subscribe to our newsletters