If you're wondering what I was saying. I was talking in Minion & I said "Hello! This new minion themed cafe in Laxmi Nagar is only for you". Be prepared for a lot of Minion language here.
Under 140 Characters
Minions lovers! We've found you your next favourite spot in the city. It is the Minnion's Cafe in East Delhi. Kampai! (Cheers!)
Also Read: 5 Best Places To Have Pasta In Delhi NCR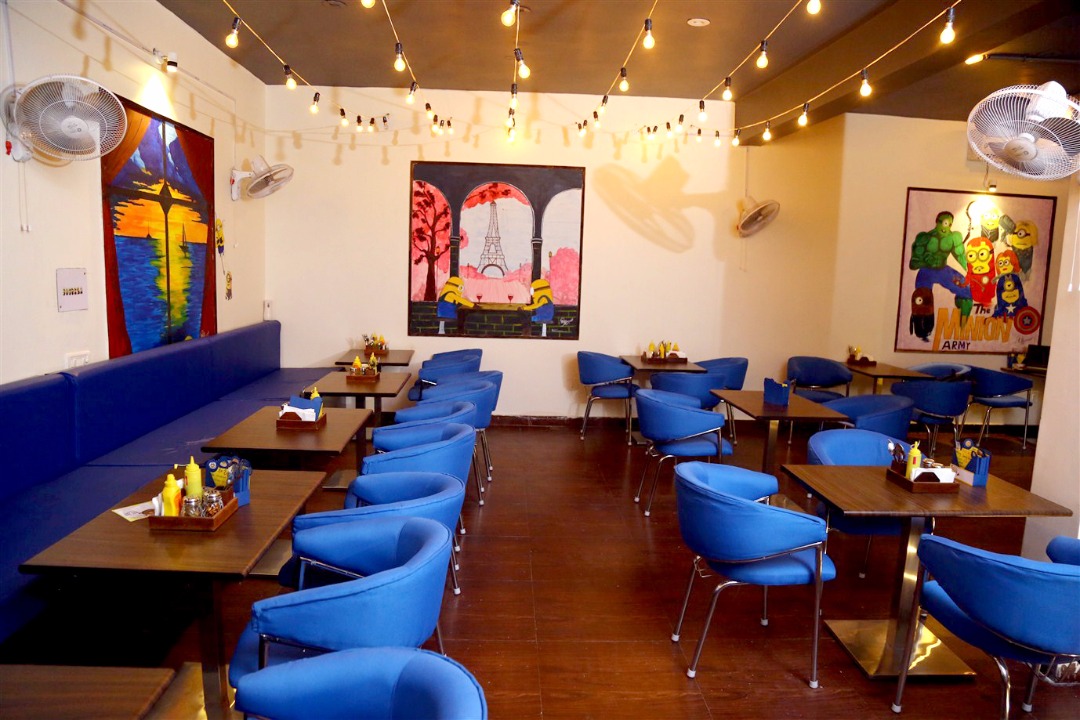 Po Ka (What) Is It?
Bright blue and yellow – hues of minnion colours are evident everywhere. Giant Minion posters have been lit up by fairy lights. Trust me, your instagram pictures and stories won't be a disappointment.
Also Read: Headphones Bar Of Delhi Will Give You The Coolest 'Vaaatavaran'!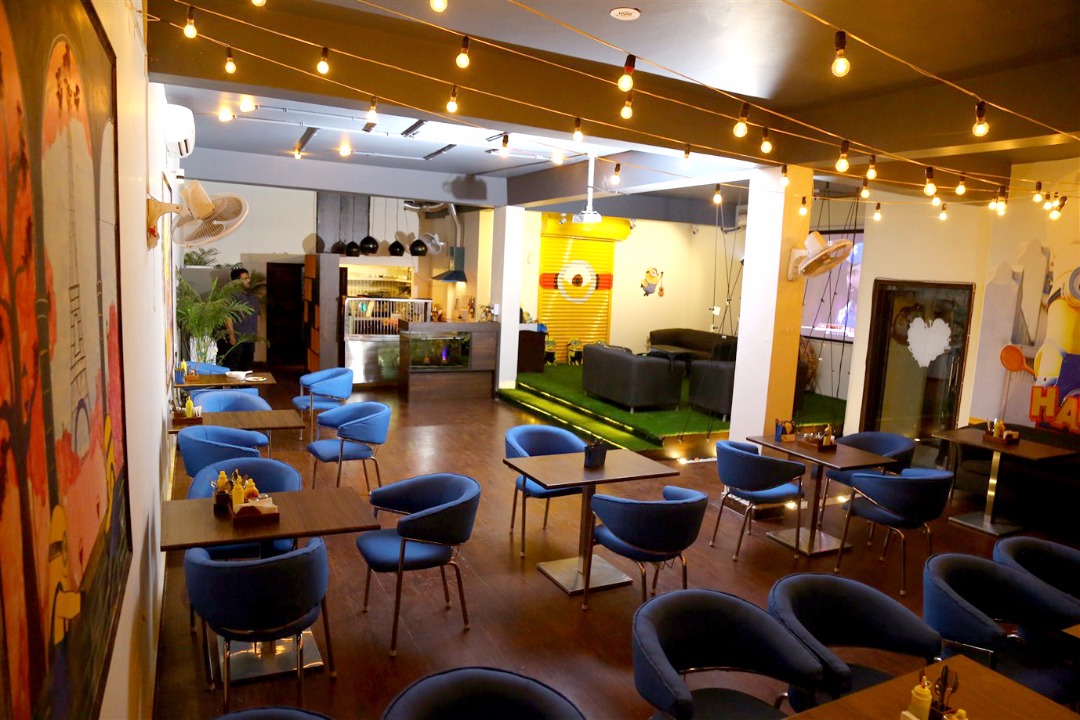 Po Ka To Eat?
When here, try out their Samozza (which is basically mini samosas with pizza filling). A delight is their Baked Paneer Tikka which is marinated with tandoori mayo and is oven-baked, topped with loads of cheese.
Strongly recommending you the chilli cheese toast. Perfectly toasted bread, layered with a spicy sauce and veggies, topped with a generous amount of cheese. It is served with potato wedges.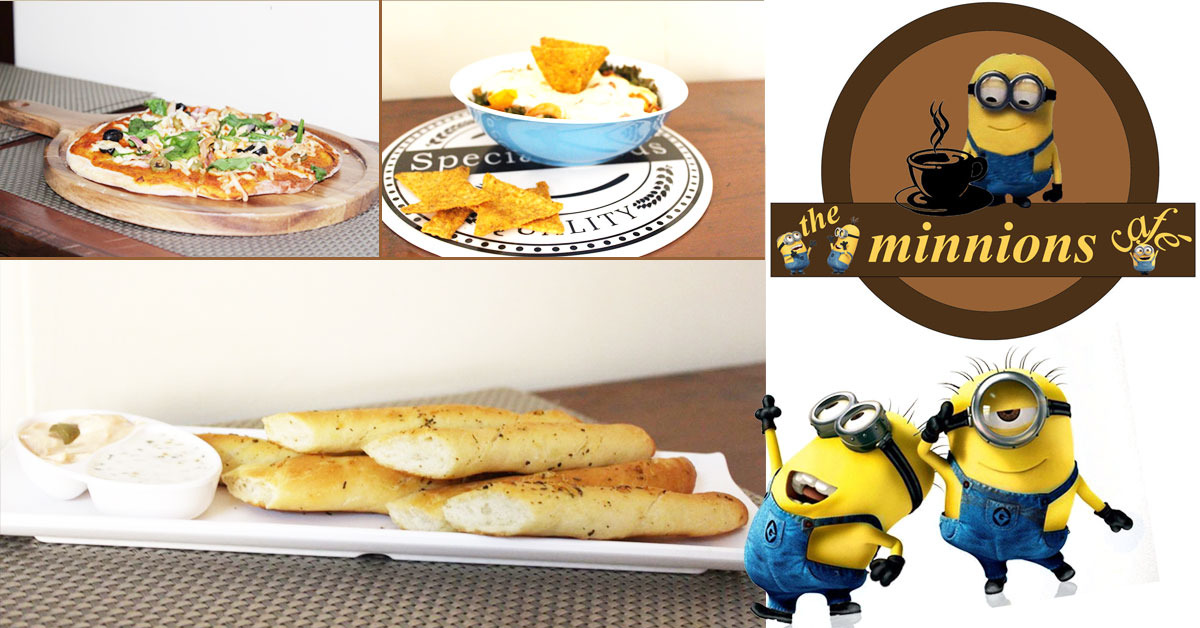 Po Ka To Drink?
They have brilliant shakes like Brownie shake and Nutella shake. And you should surely try the Pomegranate Mojito.
Po Ka Else?
Good news PS-lovers! They have a dedicated corner for PlayStation Games. Sit for hours with your troop and hog while you kill a few in Mortal Combat! They screen live matches and movies on a huge projector.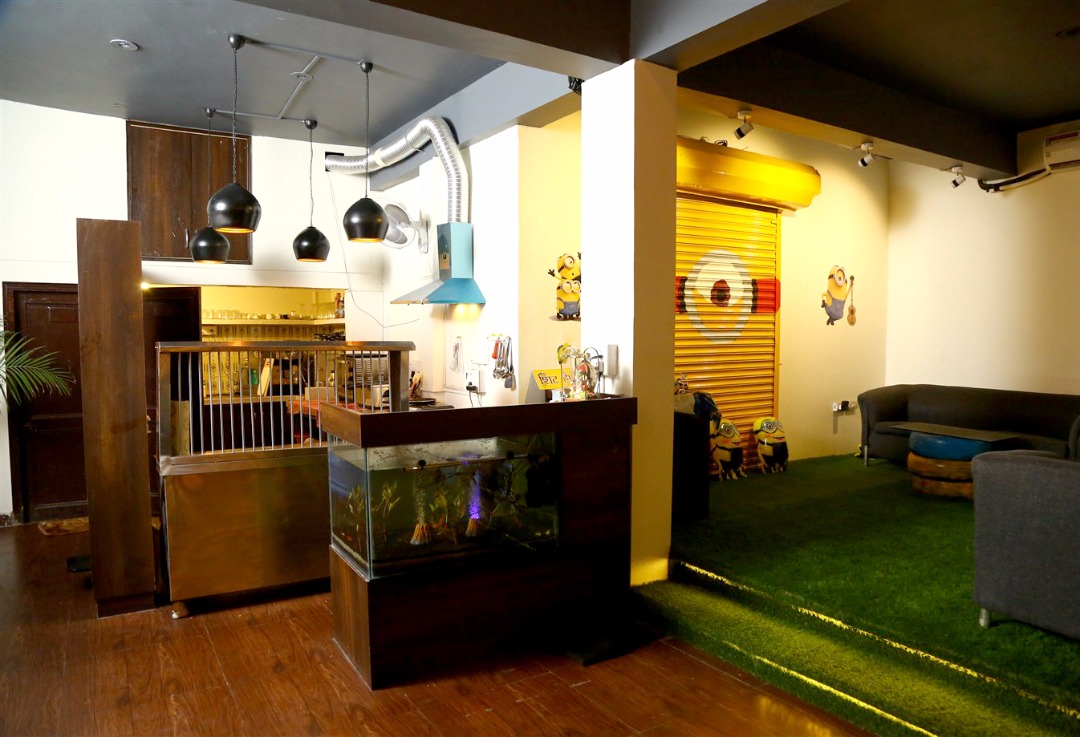 That's not all, they also have a photo booth with super fun props to ensure that you and your gang have a fun time.
Also Read: 7 Outlets To Find Lip-Smacking Chicken Wings In Delhi
Deets
Where: 712, West Guru Angad Nagar, Laxmi Nagar, New Delhi
When: 11 AM to 11 PM
How Much: ₹600 for two people (approx.)