The check-in process at airports is very important as it focuses on everything starting from the boarding pass to luggage check-in to the seat number. It is a long process and takes place with a lot of interaction. But domestic passengers at the Bengaluru airport can now contactless check-in with a new initiative. The travel experiences will become better at the Kempegowda International Airport with Digi Yatra.
Bengaluru Airport To Get Contact-Less Check-In Like Zurich
The airport in Bengaluru will have a beta version of Digi Yatra that will look into the entire check-in process. With a complete contact-less procedure and quicker check-in, this initiative will process everything directly with its facial recognition systems. All the checkpoints at the airport will have these facial recognition systems that will lead to contactless check-in. Features of Digi Yatra:
This procedure will work during entering the airport.
It will also assist during the time of security check.
Digi Yatra will work at the boarding gate as well.
Also read: You Can Soon Travel From Bengaluru To Hyderabad In 150 Minutes In This Semi High-Speed Train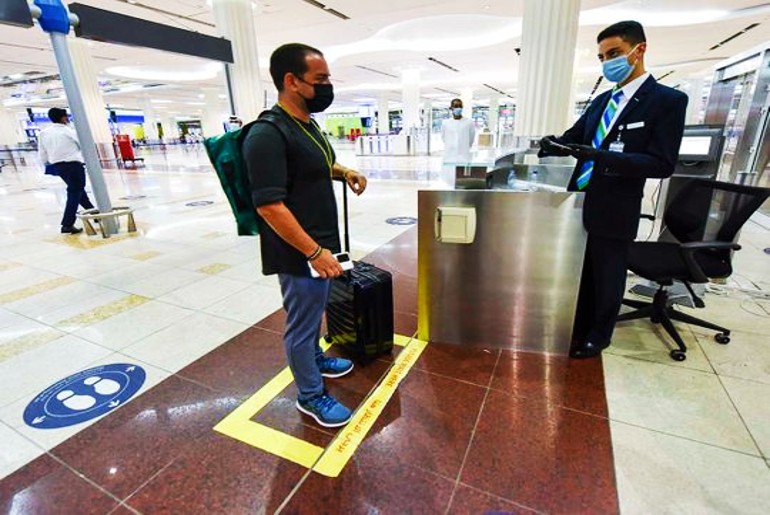 Bangalore International Airport Limited said in a press release that this is a privacy-secured platform. Passengers will not have to worry to share their details as every data will be deleted post 24 hours of their travelling time. Not only the Kempegowda International Airport, but the Delhi International Airport Limited also launched a beta version of the Digi Yatra application for Android users. This application is only for passengers at Terminal 3.
Also read: This Bengaluru Vendor Converts Fruits Into A Liquid That's More Useful Than Gold
How To Use The Digi Yatra Application:
Passengers can download the Digi yatra application and register with all the required details such as phone number and Aadhar details. Only Android users can use this application at the moment. It will be available for IOS users soon.
The next step is to click a selfie, add the status of the vaccination, and scan the boarding pass.
Now, passengers can use it while arriving at the Entry E-gate.
Flyers can scan their bar-coded boarding passes.
The next step is to look at the Facial Recognition System in the E-Gate.
The system will confirm the ID and documents.
After completing all these steps, the E-gate will open and the passenger can enter inside.