Jalebi is that one dish that can make your mouth water with its name alone! It is the most popular dessert in India and is found everywhere with different names. Well, eating jalebi doesn't really need an occasion, it can be relished anytime. For all those people who are unaware, jalebi is also the national sweet of India. If you too are a huge fan of jalebis, these are the top 5 places where you will be served the best jalebis in Mumbai. 
5 Places To Try The Best Jalebis In Mumbai
1. J.J Jalebi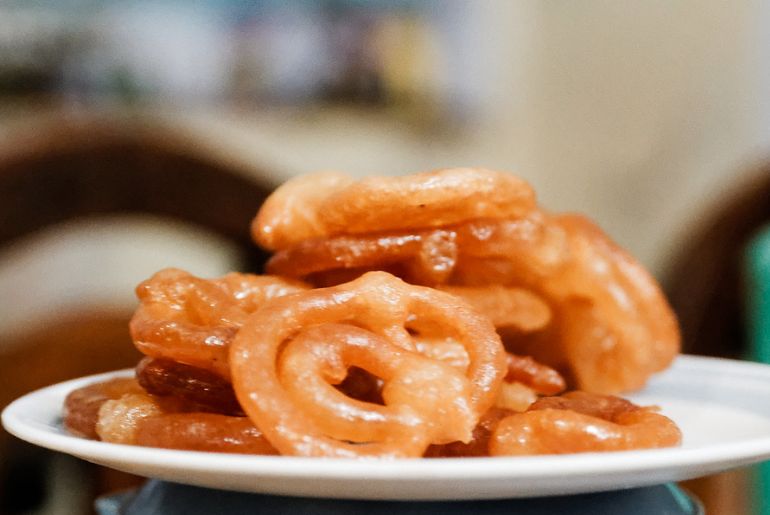 J.J Jalebi is a very popular store and is a paradise for all sweet tooths. This place is famous for its mouth-melting jalebis. The best part is that this place serves three types of jalebis namely Rabdi Jalebi, Mawa Jalebi and Dry Fruit Rabdi Jalebi. People from all around Mumbai visit this place, especially during festive seasons with their loved ones. 
Where: Lal Bahadur Shastri Road, Kurla(W)
Cost: ₹200 (for two)
Timing: 9 am-1 am
2. Panchratna Jalebi House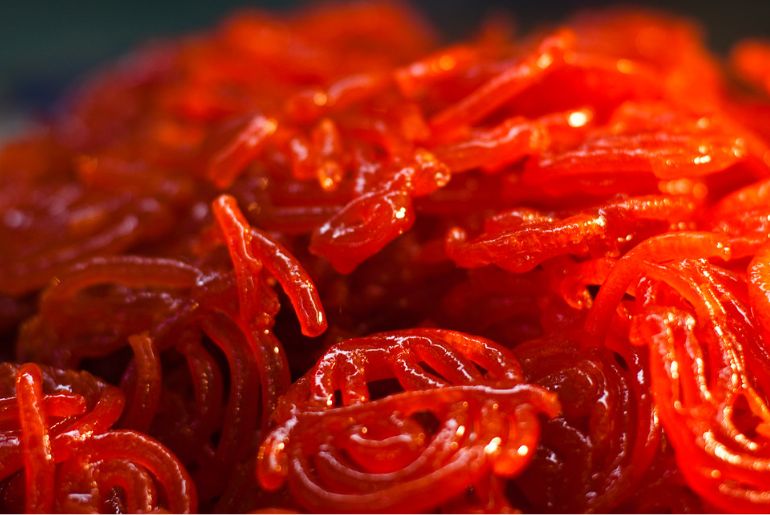 Panchratna Jalebi House is one of the most known snack spots in Mumbai. People come here to satisfy their snacking cravings. The reason why people love this place is that they never compromise on their food quality. This place serves the juiciest jalebis, which will surely leave you craving for more no matter how much you have already relished.
Where: Tata Road No 1, Charni Road (E), Opera House, Girgaon
Cost: ₹200 (for two)
Timing: 7:30 am-8 pm
3. Mumba Devi Jalebi Wala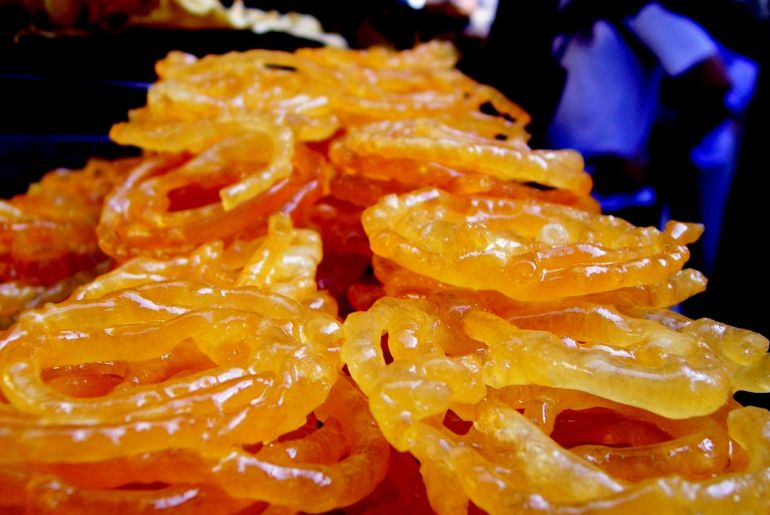 This place is famous for jalebis which are fried in desi ghee. The jalebis served here are rich and luscious as the ghee adds an extra touch to it. You will see a huge queue here during Dussehra as people walk into the store to buy jalebi and fafda. They serve it straight from the stove, so be careful to not burn your tongue as they look very tempting. 
Where: 77, Zaveri Bazaar, Kalbadevi
Cost: ₹150 (for two)
Timing: 8 am-7 pm
Also Read: Here Is Why Gujarati's Relish Fafda Jalebi On Dussehra
4. Hari Om Jalebi Center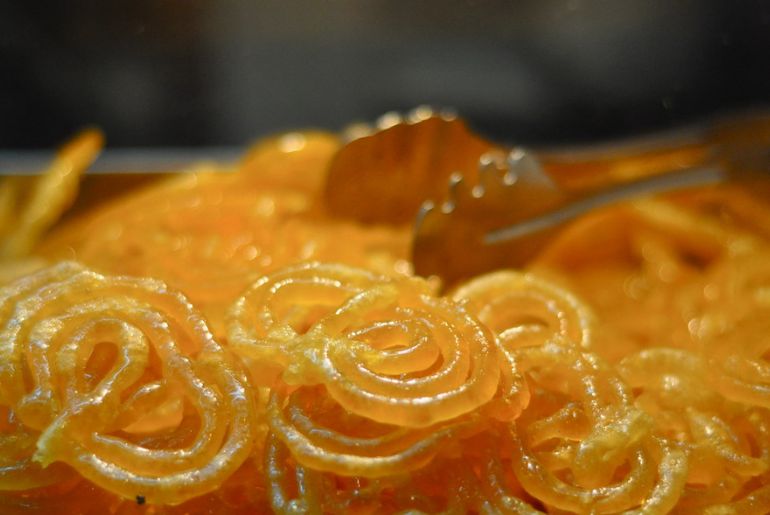 Wow is the word which will surely slip off your mouth every time you take a bite of jalebis at Hari Om Jalebi Center. They are sugary and crispy on the outside and melt inside your mouth. The place serves some of the most delectable sweets as well. You can also try their chat and street food options, which will surely lighten up your mood and make you smile. 
Where: Vile parle (E)
Cost: ₹300 (for two)
Timing: 9 am-9 pm
5. Satu's Sweets & Snacks
This place is known to be legendary when it comes to snacks and namkeen in Mumbai. The place has been serving the most delectable jalebis since 1963. The place also housed the biggest jalebi in Mumbai once. Their sugar syrup dipped crunchy from the outside, and soft inside jalebis are something that you should not miss. 
Where: CG Rd, Chembur Colony, Chembur,
Cost: ₹200 (for two)
Timing: 7 am-12 pm
Also Read: Siddhant Chaturvedi's Sunday Brunch At Home In UP Is All About Home-Cooked Kachoris, Jalebis, Aloo Puri | Curly Tales
Do try these jalebis in Mumbai and let us know!
Cover Image Courtesy: Wikimedia