Get Best of out Dubai
If the ongoing rainy days and mucky weather is making you crave for a little more sunshine, you have more than one reason to head to Dubai this time of the year. From family fun-filled offerings, to adventure packed itineraries, here is a break-down of some of the outstanding deals and experiences on offer!
1. IMG Worlds of Adventure
Opening its doors on 15 August, this behemoth is set to take the crown as the world's largest indoor theme park, open year-round to keep thrill-seekers entertained. IMG Worlds of Adventure contains four zones: MARVEL, Cartoon Network, Lost Valley – Dinosaur Adventure and IMG Boulevard, as well as offering state-of-the-art cinemas, complete with an IMAX screen, and plenty of dining options to keep your energy up.

The MARVEL zone is a must for superhero fans, where you can see your favourite characters in action and be immersed in their world. The multimedia ride 'Avengers: Battle of Ultron' is the one to watch out for.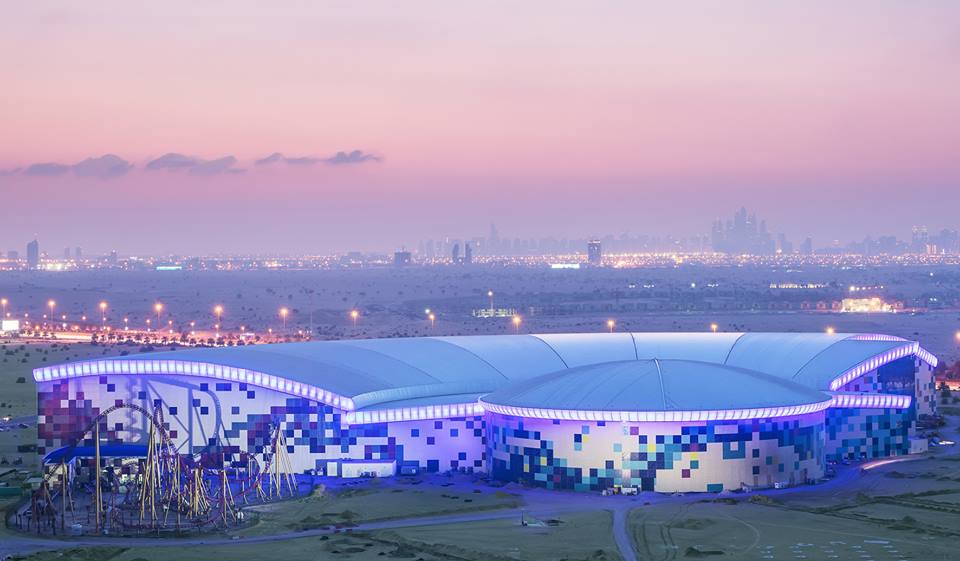 Younger children will love the Cartoon Network zone, which includes features such as the first ever Ben 10 5D cinema, rides from The Powerpuff Girls, LazyTown Adventure Time and more. Meanwhile, Lost Valley – Dinosaur Adventure zone will be home to 69 state-of-the-art animatronic dinosaurs. The largest of the four zones, it spans a vast 700,000 sqft, and features the external coaster 'The Velociraptor', Dubai's tallest and fastest rollercoaster, which propels you to 100 km/h in 2.5 seconds.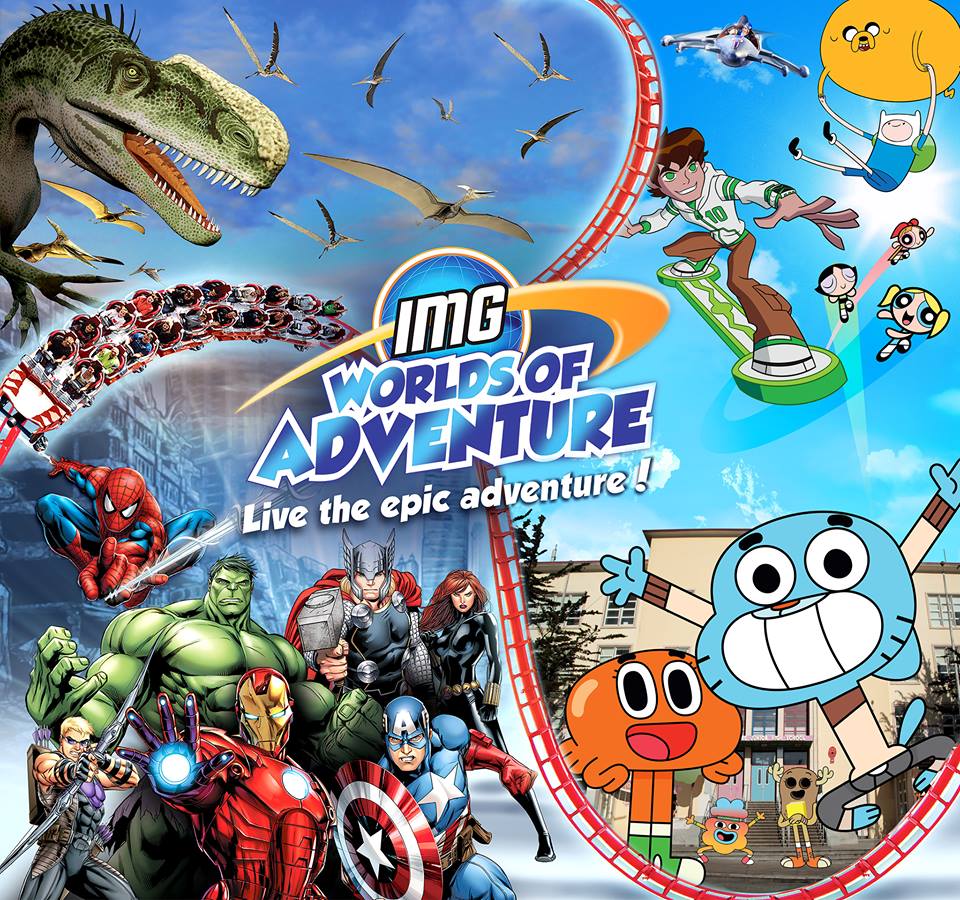 Price: Tickets cost AED 300 for an adult and AED 250 for children.
Book your tickets here – www.imgworlds.com
2. Overnight Stay at Ski Dubai
You'll be surprised at how toasty you'll get surrounded by snow in the region's biggest indoor ski park complete with five ski runs, a zip wire, parading penguins, toboggan runs, slippery slides and an alpine café – so that you can warm up over a hot chocolate!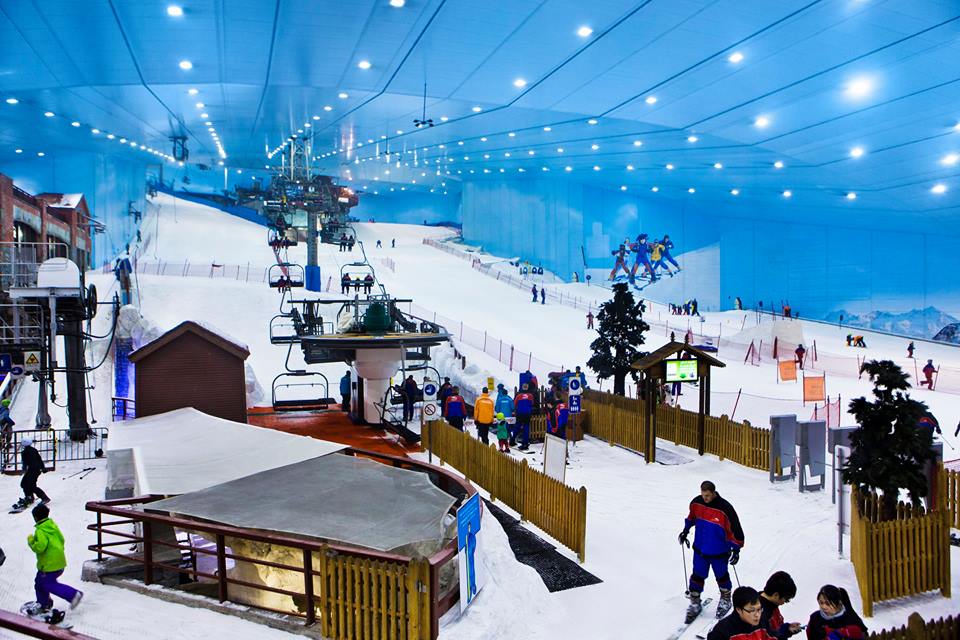 From July 29, Ski Dubai will be offering visitors an overnight stay in its -4°C conditions, Ski Dubai Camp Outs, where campers will receive after-hours access to the ski resort and all of the snow park facilities. They will also be treated to breakfast in the on-site St Moritz Café. On arrival, guests will be provided with a set of waterproof gloves, jackets and beanie hats, as well as refreshments. They will then be shown to their two-man tent, which will be set up with sleeping bags and a thermal mattress.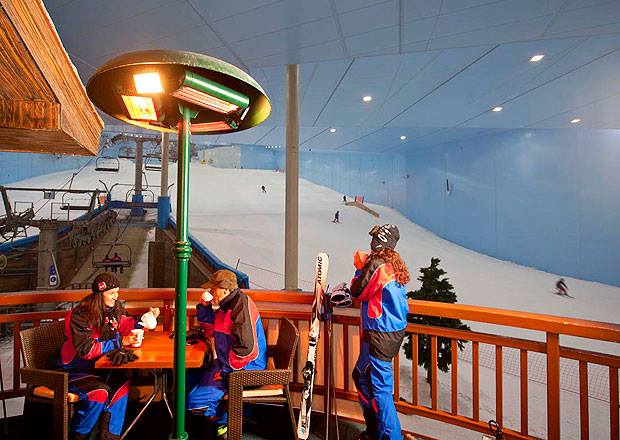 Price: From AED 260 (includes clothing and footwear hire) for a fun pass, AED 185 for a discovery skiing lesson
Opening hours: 10am-1pm (Sun-Wed), 10am-2am (Thurs), 9am-12am (Fri) and 9am-11pm (Sat).
Book your tickets here – http://www.theplaymania.com/skidubai
3. SEGA Republic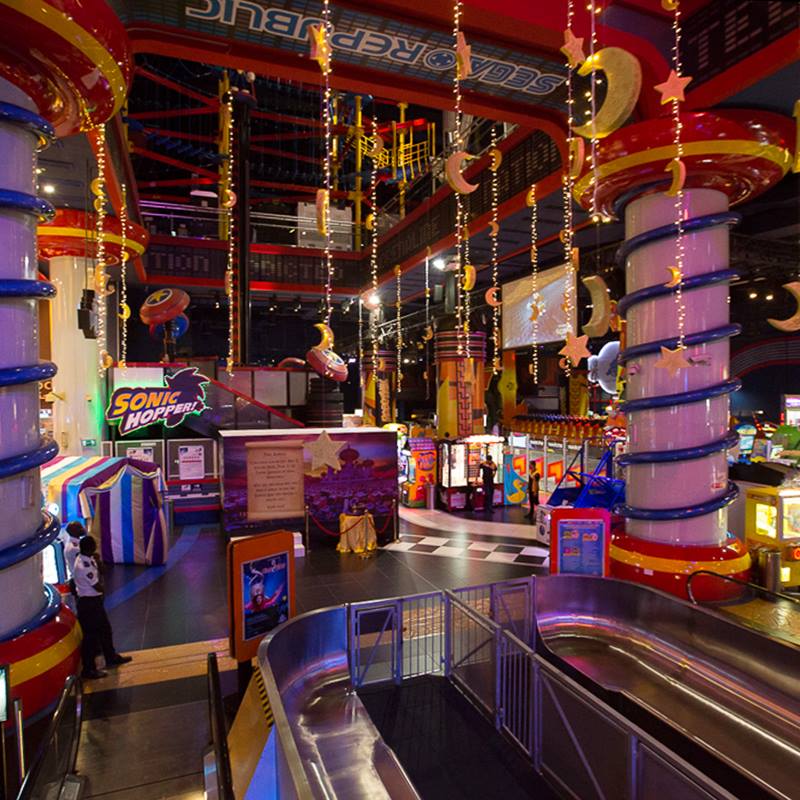 Lightning slides, laser mazes, drift racing, bobsledding, jungle safaris, and, of course, hanging out with Sonic the Hedgehog: the options at this giant indoor theme park are endless! With two levels of pure entertainment for kids (and big kids) of all ages, and 170 of the latest amusement, arcade and video games, the hardest part will be tearing yourself away at the end of the day.
Price: AED 175
Opening Hours: 10am-11pm (Sun-Wed), 10am-11am (Thu-Sat)
Book your tickets here – www.segarepublic.com
4. Trampoline Parks
Dubai is proving to be big on bouncing, with the opening of a third trampoline park. All the way from Australia, we now have Flip Out, and with 200 interconnecting trampolines it's the biggest in the region. Flip Out joins Bounce and Jump Boxx where jumping beans of all ages can defy gravity and work off some energy.
Price for Flip Out – AED 70 per hour for adults and AED 60 for kids.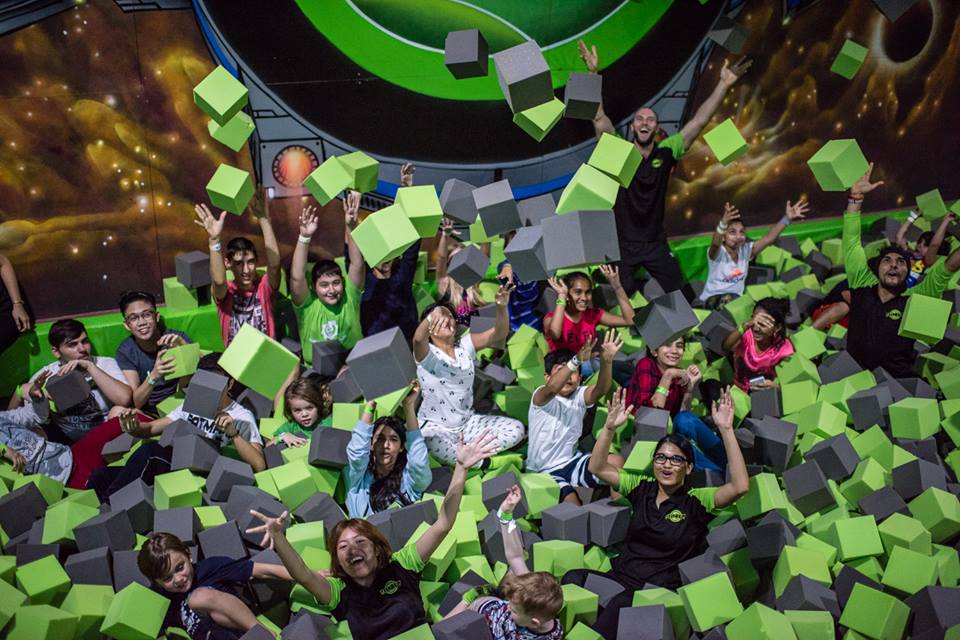 Book your tickets here – www.flipout.ae
Bounce: AED 80 per hour for adults and AED 70 for kids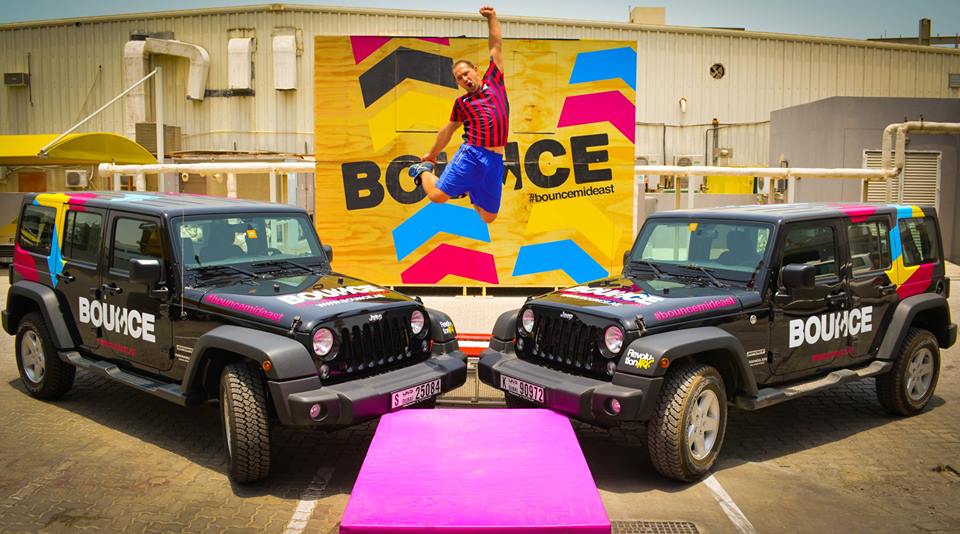 Book your tickets here – www.bounce.ae
Jump Boxx: AED 69 per hour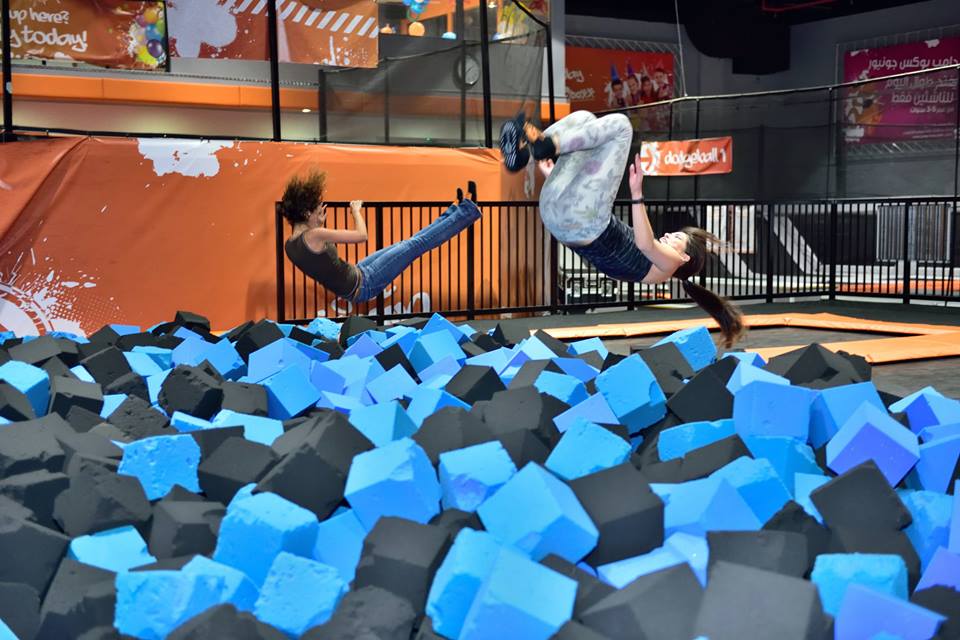 Book your tickets here – www.jump-boxx.com
5. Dubai Aquarium and Burj Khalifa
Get 25% off Dubai Aquarium and Burj Khalifa package deal when discovering Dubai and the surrounding area in style. Begin your day by visiting the Dubai Aquarium which has more than 33,000 living animals, representing more than 85 species including over 400 sharks and rays followed by making your way up to the 124th floor of the Burj Khalifa.
The deal package must be utilized on the same day, timings can be pre-decided at the time of booking. Hotel transfers are included in this deal.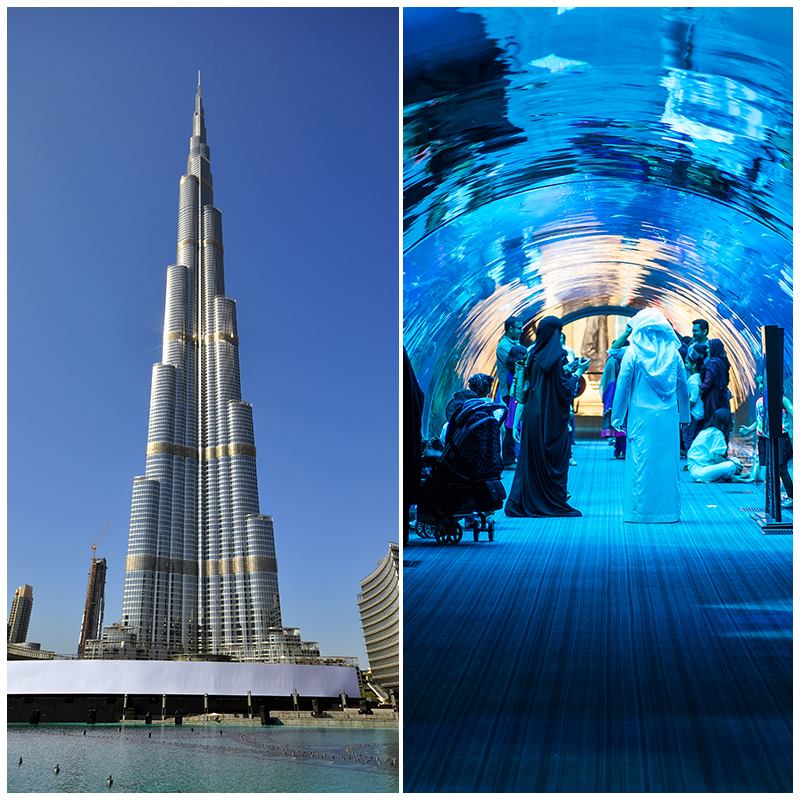 How to redeem: Quote the redemption code DTCMBT022016 at the time of payment or booking. Should you require further information, please contact the merchant on +971501818207 or dubaiinfo@bontontouINR.com
Terms and Conditions: Dubai Aquarium + Burj khalifa with transfers: 257 AED /per pax.
6. Dubai Overnight Safari
This is "glamping" (Glamorous Camping!) like never before! Enjoy 25% off on an incredible overnight desert safari and experience a dune-buggy ride to the camp, a magical falcon display and spend the night under the twinkling stars of the vast Dubai desert sky. With an evening bonfire, comfy sleeping arrangements and a chance to catch some desert wildlife, this is an experience not to be missed! With trips starting from AED 747 per person, this fantastic 25% off discount represents a huge saving of almost AED 250!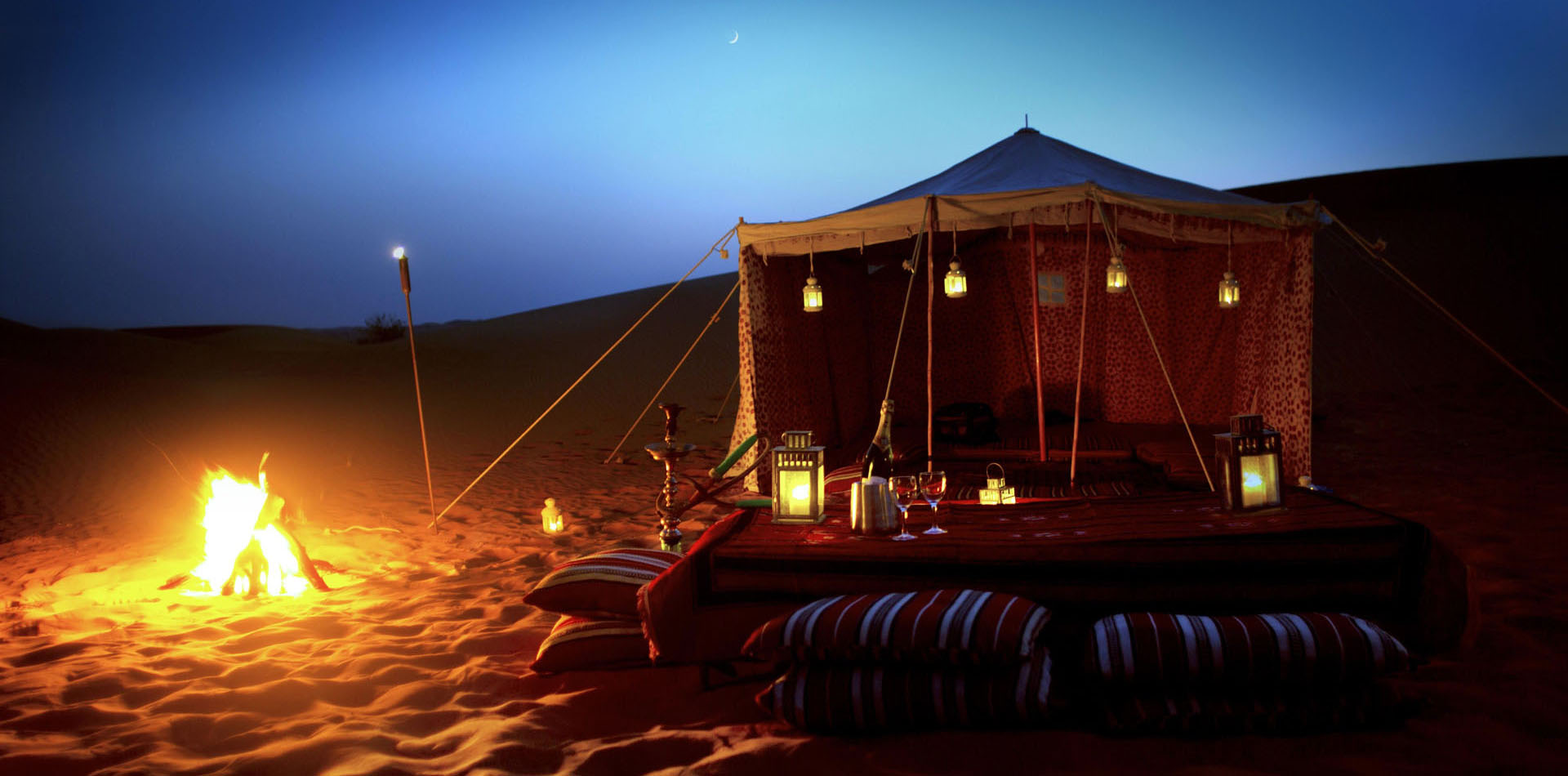 How to redeem: Quote the redemption code ArbnAdDTCM at the time of payment or booking. Should you require further information, please contact the merchant on +97143034888 or aadops@emirates.com.
7. Aquaventure plus Lost Chambers
Take advantage of a fabulous 25% discount offer on a day of fun-filled family adventure at the Atlantis. Bonton Tours and Travels is giving you a fantastic saving of AED 110 per person. Get the Aquaventure and The Lost Chambers package tour all at 25% off. This exciting day will thrill young and old alike and all the trips are suitable for the whole family.
Get the adrenaline pumping with record breaking rides and slides, in the No. 1 water park in the Middle East followed by a trip to the Lost Chamber where you get a feel of the "Lost City of Atlantis"!

How to redeem: Quote the redemption code DTCMBT042016 at the time of payment or booking. Please click on the link provided to produce a coupon that can be used to redeem this deal. Kindly present/show the downloaded coupon at the venue. Should you require further information, please contact the merchant on +971501818207 or dubaiinfo@bontontouINR.com.
Terms and Conditions: Aqua venture + Lost Chambers + Mono Rail Ride one way: 327 AED/per pax
8. Summer Suite Offer from Madinat Jumeirah
This package combines everything to make you feel like a celebrity on holiday at an incredibly discounted price with 30% off on suites. Start the vacation with complimentary limousine transfers to and from the airport, access to the private Club Lounges, complimentary daily breakfast, unlimited complimentary access to Wild Wadi Waterpark and Sinbad's Kids, complimentary access to Talise Fitness and Talise Spa bringing incredibly value to every stay.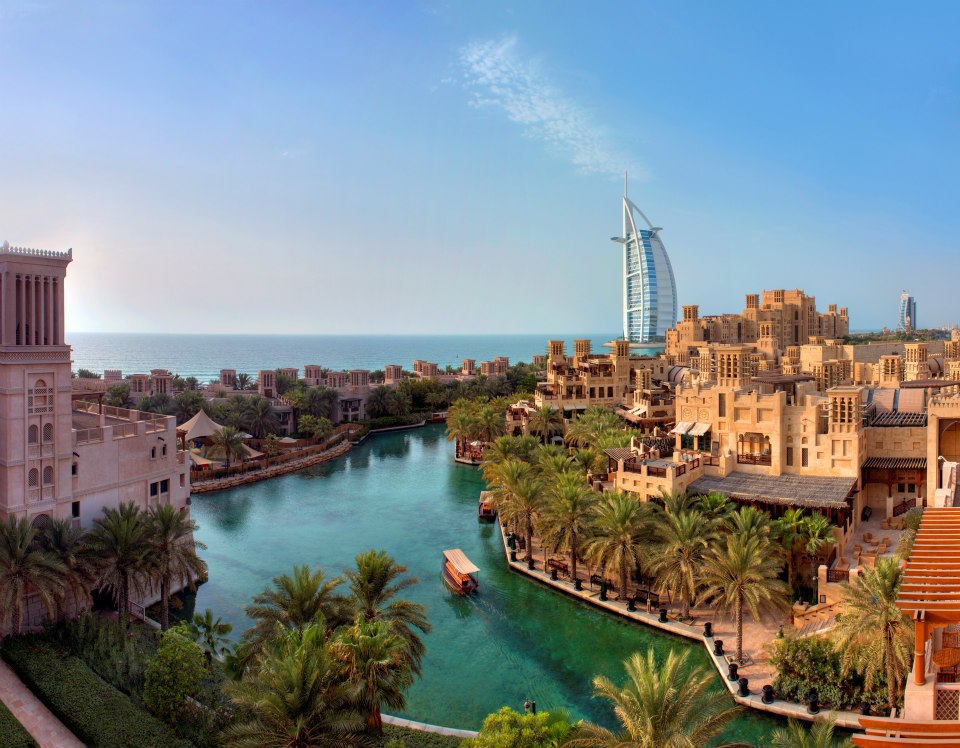 Book your tickets here – www.jumeirah.com/mjsummersuite