Biryani! The wholesome dish of rice, meat, spices and lots of deliciousness. In 2019, biryani took the coveted place to become the most ordered in food by adults. Once again in 2020, biryani became India's favourite lockdown dish. And in 2021, for the third consecutive year, biryani continues to remain India's most popular food ordered on Swiggy. A total of 115 plates of biryani were ordered every minute and 2 biryanis are ordered every second in India throughout the year. While biryani is the nation's favourite main course, samosa bagged the favourite snack position. The amount of total samosa orders throughout 2021 on Swiggy is equal to New Zealand's entire population. Read on to know more.
India's Favourite Snack, Main Course & Dessert Ordered On Swiggy In  2021
Swiggy announced its sixth annual StatEATstics report, this depicts all the items that Indians ordered and got delivered to their homes through Swiggy services from January to December 2021. This report revealed taht samosa is India's favourite snack as it was ordered five million times, equal to New Zealand's population. Pav Bhaji followed second with 2.1 million orders. For mains, biryani took the lead as usual, with chicken biryani being the most loved variety. Interestingly, Mumbai ordered as many plates of dal khichdi as biryani. When it came to desserts, the gulab jamun was the most popular desi mithai with rasamalai coming second.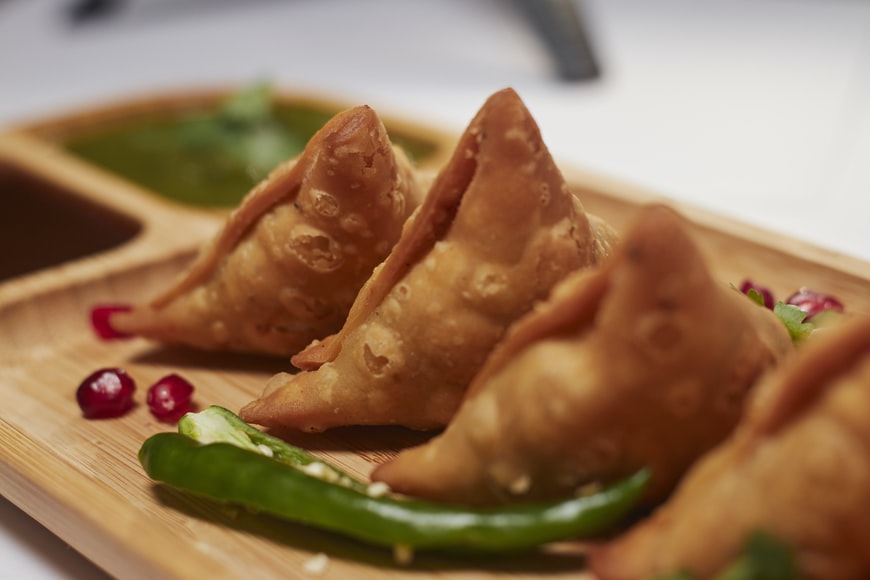 Biryani Most Ordered Food In India For 2020
The coronavirus pandemic induced lockdown, changed the way we eat, dined and cooked. Ordering in during the lockdown became the new normal. Cloud kitchens serving exquisite cuisines from across the world opened up. And people tried their hands at baking and of course Dalgona coffee. Now, a new report by Swiggy reveals that biryani was the most ordered food amid the lockdown in 2020. The food delivery platform found out that despite these unprecedented times, India continued to stay loyal to biryani this year. Indians ordered more than one biryani every second.
Swiggy put out a statement "The mighty chicken biryani reaffirmed its place as India's favourite dish. Also, over three lakh new users made their Swiggy debut by ordering in a chicken biryani." The Bangalore based pan India company further revealed that the vegetarian biryani didn't have the same demand as the chicken one. Deccan Herald in its report reveals that for every veg biryani, six chicken biryani ordered were placed. Apart from chicken biryani, people also ordered a lot of masala dosa. And the other top 5 dishes include paneer butter masala, chicken fried rice and garlic breadsticks.
Also Read: Singapore's Street Food Added To UNESCO Heritage List; Hawker Culture Lauded
Also Read: Cruise Chef Now Sells Biryani On Dadar Streets; Earns Over ₹2 Lakhs Per Month
Indians Ordered 6,00,000 Birthday Cakes Amid Lockdown Birthdays
Bangaloreans ordered food the most. And interestingly, since most people celebrated their birthdays at home amid the lockdown, there were 6,00,000 birthday cakes that were ordered this year. Swiggy also delivered over 2 lakh pani puri ordered post lockdown. Interestingly, this year many people ordered different varieties of coffee and tea probably as people were working from home and missed hanging out with their colleagues. The annual report reveals some interesting data, where two customers from Bangalore and Bhopal gave the most generous tips of ₹5,000 each to delivery partners on separate occasions. Well, this survey definitely reinstates India's ardent love for biryani. And of course the necessity of perfect birthday cakes. So here's an easy birthday cake recipe for a last-minute celebration.