When was the last time you wished you could escape from it all for a couple of days? Far away on a gorgeous island with your loved ones, with only the blue waters, lush greenery and calm skies to give you company. Sounds perfect right? Well, you can have that and more at Naladhu Private Island in the Maldives. You can rent this private island for $700 ( ₹52,872.05) per person for a night if you're a group of 50 people. The best part is that the Maldives is all set to reopen for International tourists from July.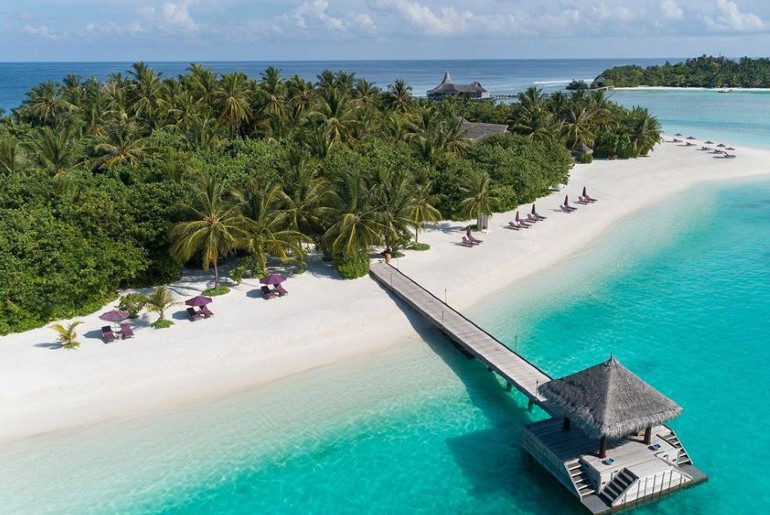 Rent Naladhu Private Island In The Maldives For
₹52,872.05 Per Person Per Night 
Coronavirus changed the way we travel. Now travel includes compulsory face masks, bottles of sanitizer, temperature screening, social distancing and other abundant precautionary measures. But just when you start getting averse towards travelling, hold on.
You can enjoy the ultimate remote vacation while social distancing with your loved ones at a luxurious private island in the Maldives. Book the Naladhu Private Island here for ₹52,872.05 per person for a group of 50 people to enjoy a night at this gorgeous private island. You can also squeeze in some romantic time with bar at the Maldives, one of the most romantic getaways in the world. 
Facilities Provided On This Luxurious Private Island
And if you have 50 guests who are interested to stay at this island for a minimum of three nights, then all you have to do is just split the bill, originally at $35,000 (₹26,51,600) a night, equally. If you rent the island for ₹52,872.05 per person, per night, you can stay at Naladhu Private Island fully equipped with amazing facilities.
Also Read: When in Maldives, Stay At The St. Regis Vommuli Resort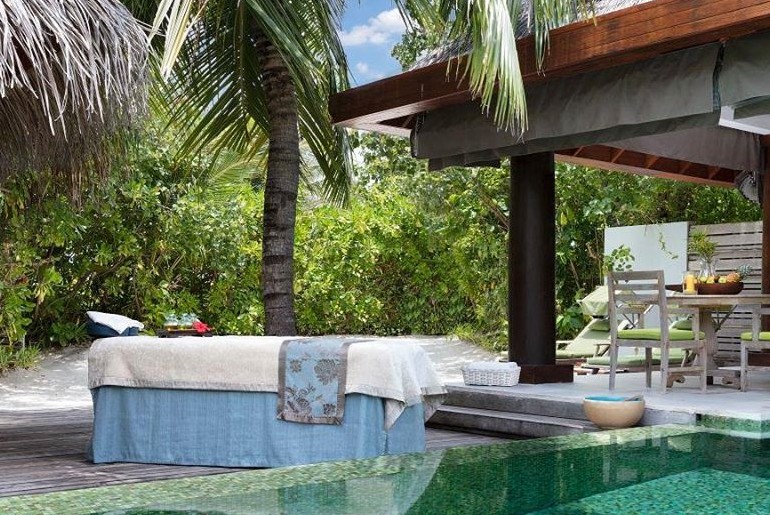 This includes unspoiled greenery, pristine beaches, world-class restaurants, luxury spa, private pools, and a 24-hour private butler.For your comfortable yet luxurious stay, you and your gang of 50 can reside at the 20 elegant private houses situated on the island overlooking the blue lagoon. 
To know more click here 
However, that's not all, this luxurious island in the Maldives also offers personalised menus with gourmet options. When it comes to adventure, it provides you with day cruises to sister islands on a private yacht. Apart from this, you can immerse yourself in fun activities like island hopping and adventure sports like surfing, snorkelling and more. And if you're planning to visit the Maldives, then you can surely do it on a budget.