Foreign travel comes with a lot of clauses like visas, and permits which is why domestic travel seems more hassle-free. But that doesn't mean that you can visit all the tourist destinations in India without any hiccups. Indians need permits to visit certain destinations in their own country. The Inner Line Permit is generally required to visit certain sensitive areas near the international border of India to regulate the movement of people and protect tribal cultures. Here are all the remote destinations in India you cannot visit without a permit. 
1. Nagaland
North East is rich with culture, heritage, and gorgeous landscapes and the Nagaland is a testimony to this. When you're here you can visit the Ungma Village, one of the oldest tribal villages in India. But to explore Nagaland, you will need a permit. Domestic tourists must obtain the Inner Line Permit ( ILP) for entering Nagaland. Tourists have to register to NTA ( Nagaland Tourism App) for Google Play or Apple Store. Also, the Nagaland Tourism website has revealed detailed SOPs for tour operators, the hospitality sector, and restaurants which you must check out before your travel to Nagaland.
Also read: Nagaland Citizens Give Free Lifts To Women At Night To Make India Rape-Free
2. Arunachal Pradesh  
Arunachal Pradesh shares its international borders with Bhutan, Myanmar, and China. Being a sensitive area, every non-local requires an Inner Line Permit to visit this astonishingly beautiful place. You can obtain the inner line permit for protected areas from the resident commissioner, the government of Arunachal Pradesh from Kolkata, New Delhi, Shillong, and Guwahati. A single e-ILP or Group e-ILP will cost you ₹100 per person for a maximum of 30 days. You can also get the inner line permit online here.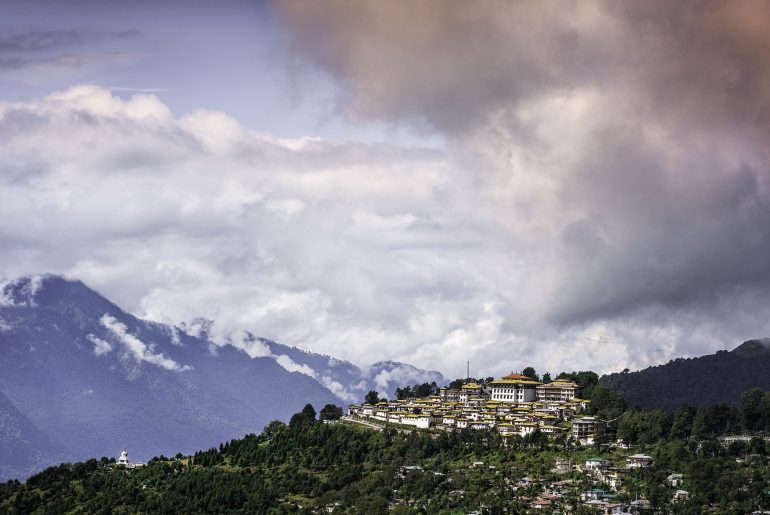 3. Mizoram
Home to various indigenous tribes, Mizoram shares a border with Bangladesh and Myanmar. An inner line permit is therefore mandatory to enter Mizoram. You can get it from the government of Mizoram from the following Kolkata, Silchar, Shillong, Guwahati, and New Delhi. If you are travelling by air, you can obtain the passes from the security officer on arrival at Lengpui Airport, Aizawl. A temporary permit will cost you a minimum of ₹120.  Mizoram & Punjab Rank As The Happiest States In All Of India.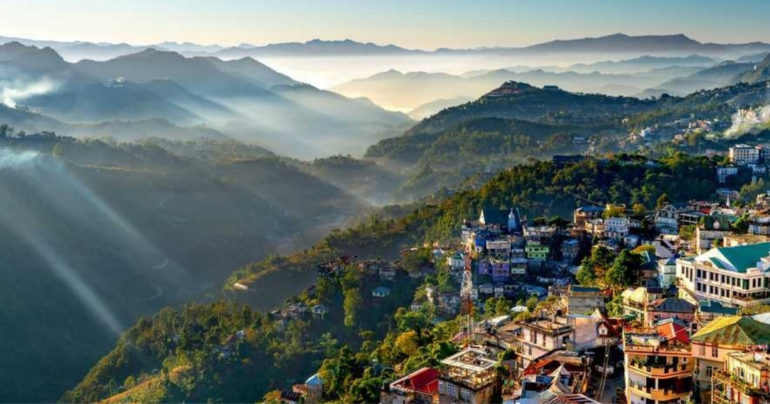 4. Lakshadweep
Lakshadweep issues permit to keep a check on the increasing number of tourists in the paradise island. You will be allowed into the island only once you are issued an entry permit. For this, you will need a clearance certificate from a police station in your locality along with your identification documents. You can obtain a permit online here free of cost, for a period of 5 months. The permit has to be submitted later to the station house officer in Lakshadweep. 
5. Protected Areas In Sikkim
Unquestionably, Sikkim is a true heaven on earth. But to visit some popular destinations in Sikkim, especially those at the highest points and in the interiors, you'll need special permits. You will need permits to visit Tsomgo-Baba Mandir trip, Nathu La Pass tour, Singalila trek, Dzongri trek, Yumthang and Zero Point trip, Yumesamdong, Gurudongmar lake trip and Thangu-Chopta Valley trip. The permits are issued by Tourism & Civil Aviation Department and Police check post. For more details, visit the PAP section of the Sikkim Tourism website. Travel Agents and tour operators can also arrange the permit. Permit Guide To Sikkim: Passes You'll Require To Explore The Land of Kanchenjunga.
Also read: Ladakh Is Gradually Dying But We Can Still Save It & Here's How
How many of these places have you visited? Let us know in the comments.