Under 140 Characters
Be ready for an incredible luxury and adrenaline rush when you spend your weekend at Camp Richie Rich at Lake Pavna.
What's In It?
Sprawled across 3 acres, Camp Richie Rich is one of those rare getaways that offer you the heart-winning combination of luxury and thrill. Located at Lake Pavna near Lonavala, its enviable location allows you to soak in the picture-perfect views of the majestic mountains, deep valleys, gushing waterfalls and serene lake. Camp Richie Rich comprises of twin villas, 3 air-conditioned, self-sustained tents and space for camping activities.
The two sophisticated villas, Sol & Soufflé, have a similar structural DNA. Tastefully designed, they both include four air-conditioned bedrooms, a private swimming pool, a beautiful terrace at the upper level, well-equipped kitchenette, dining area, landscaped lawn and parking space.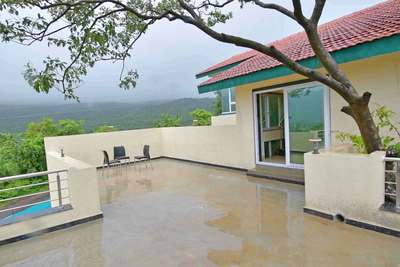 While the aesthetics include whitewashed walls with splashes of terracotta, cobalt blue, warm neutrals and earthen hued flooring for a rustic touch; the choicest comforts come together to lend the villas an air of exclusivity. The floor-to-ceiling windows allow for the uninterrupted flow of natural light and artistically frame the scenic grandeur outside.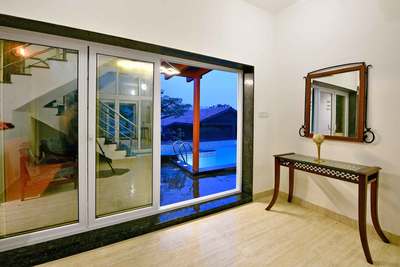 The camp area, overlooked by none other than a Kargil War hero, includes a genuine army-style obstacle course, rifle shooting and archery range, netted football cum cricket ground, badminton court and multiple trekking paths. It also has a huge dining area, barbeque corner and bonfire pit.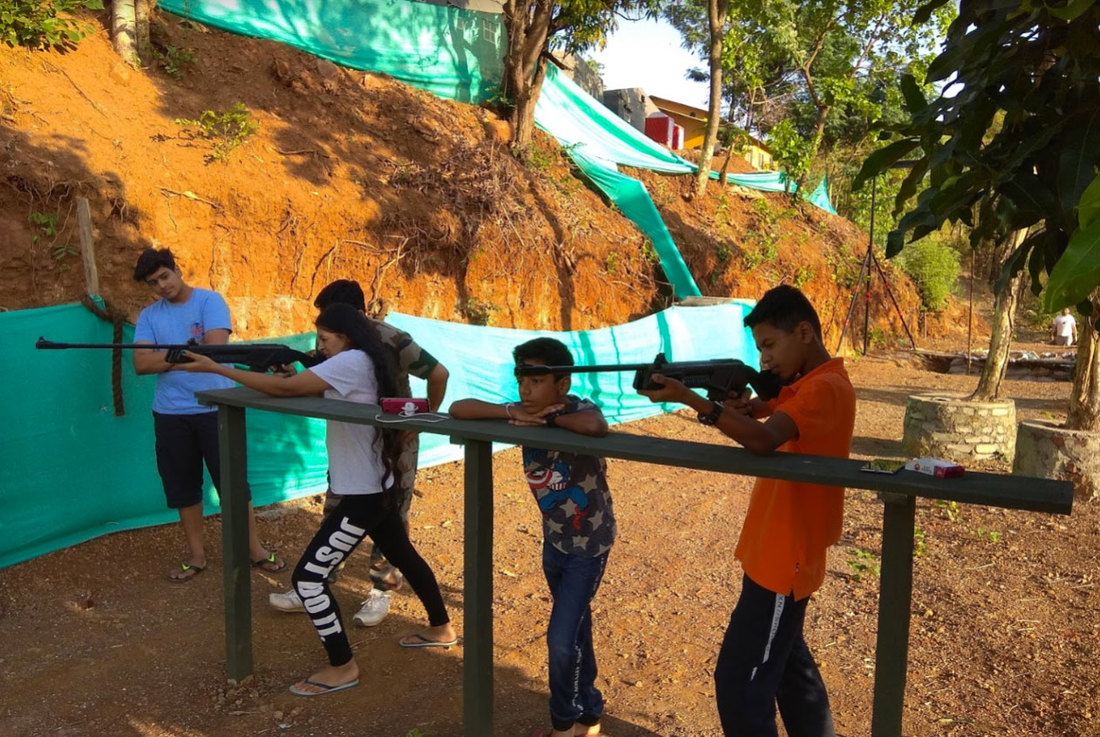 During your stay here, you'll enjoy unforgettable moments as you revel in the beauty of the surrounding, partake in the many activities and relax on the villa's terrace as the sun bathes you with its morning rays or paints the sky in glowing shades as it sets. Camp Richie Rich holds the promise of being one of your best weekend trips.
Villa Capacity – 8 guests each
Tent Capacity – 5 guests each
More Advantages
Pet Friendly
Poolside Seating
Full Time Resident Caretaker
Backup Generator
24×7 Security
What To Do There?
Camp Richie Rich can keep you engaged all day with its host of activities designed to appeal to different moods. Don't be surprised if you decide to extend your stay to experience them all.
Seek Thrill
Rifle Shooting
Archery
Obstacle Course
Climbing Challenges with Varying Difficulty Levels
Trekking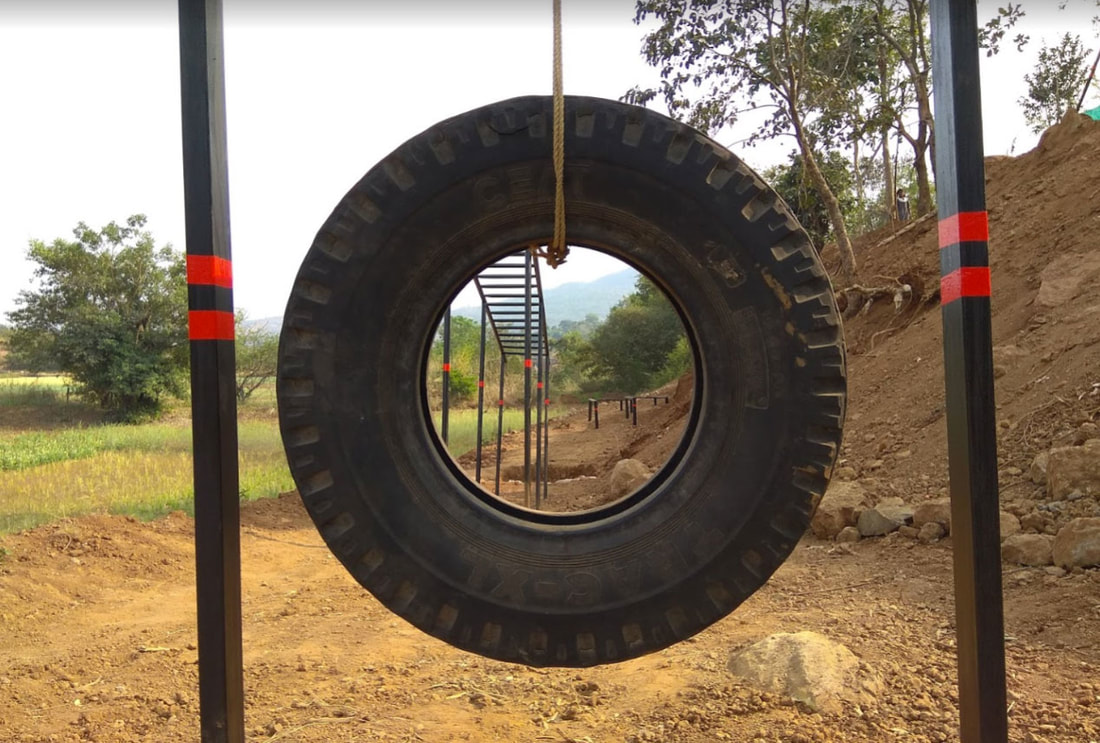 Get Sporty
Cricket
Badminton
Football
Volleyball
Table Tennis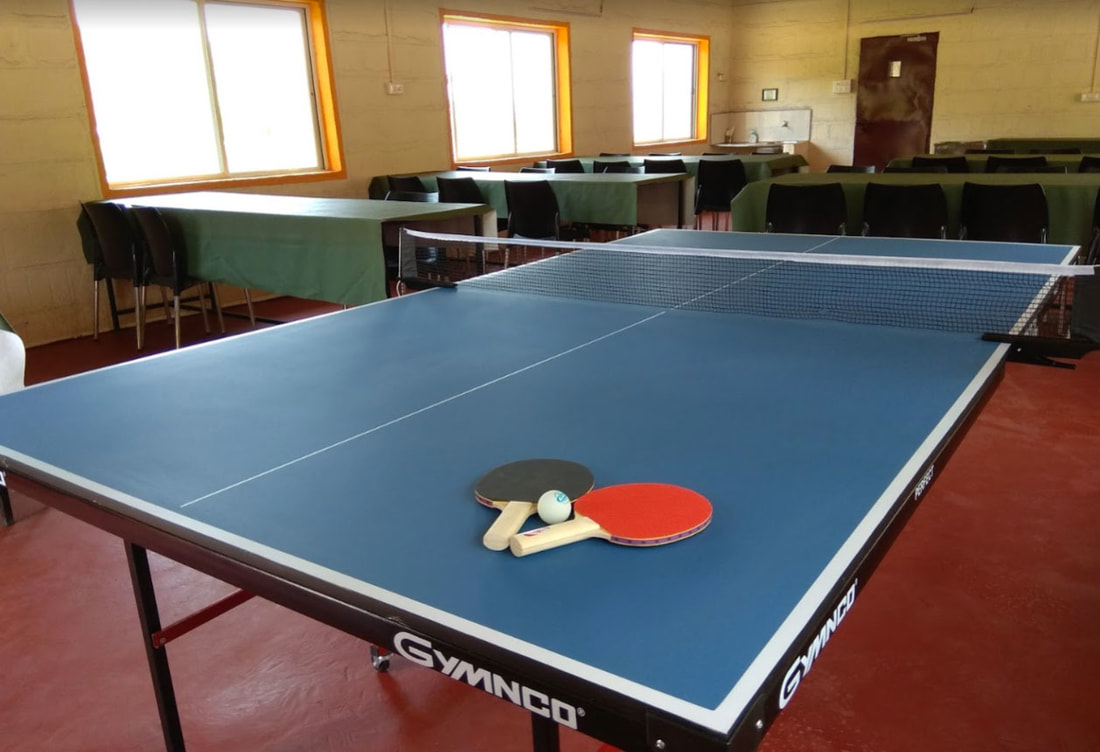 Have Fun
Carom
Board Games
Card Games
Be Laidback
Boating
Chill-On-Stream
Stargazing
Barbeque
Bonfire
How To Get There?
Camp Richie Rich can be reached easily by road or rail as it is in close proximity to Mumbai (110 kms.), Panvel (90 kms.), Pune (70 kms.) and Lonavala (25 kms.).