Rejuvenate yourself by indulging in a staycation at the Carnoustie Himalayan Ecoresort located 7000 feet above sea level. Located in the south-eastern region of Himachal Pradesh, somewhere near Sirmour, this eco-resort is the perfect getaway for couples seeking some solitude or travellers who want are looking for an offbeat getaway. The Carnoustie Himalayan Eco resort is best for lazing around surrounded by breathtaking views 7000 feet above sea level. You get to stay in the mesmerizing domes and cottages which is a unique feature of this resort for a relaxing stay.
Also read: Stay Right In The Middle Of Punjab Ki Khet In This Stunning Resort With Standalone Cottages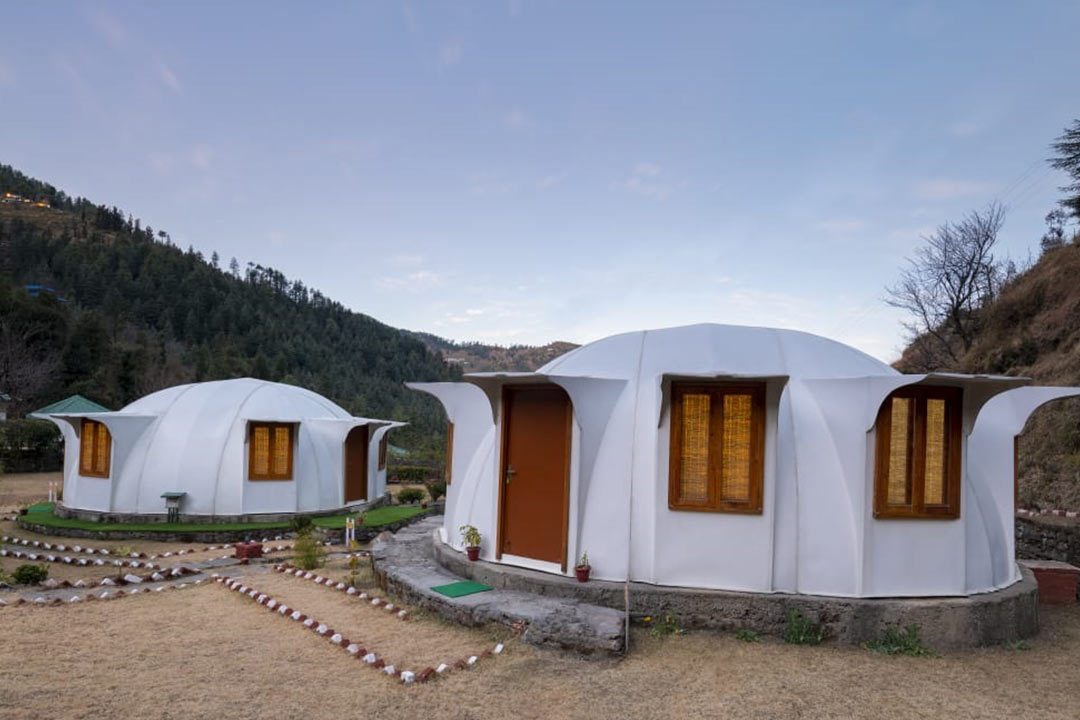 What's In It?
Located in the quaint village of Kanera, this resort is surrounded by snow-capped Churdhar peak along with other valleys, mountains and the deodar forest that lead up to the Churdhar Peak, which is an approximate 6-hour hike from the resort. There are various short treks, walks with scenic views and nature trails for you to enjoy the raw beauty of nature away from the commercialization of the urban cities. A stream of water emanating from melting snow on Churdhar runs through the resort, before merging into the Giri river. The gushing sound of the water is flowing through the resort is constant and absolutely soothing that it will calm your mind and soul.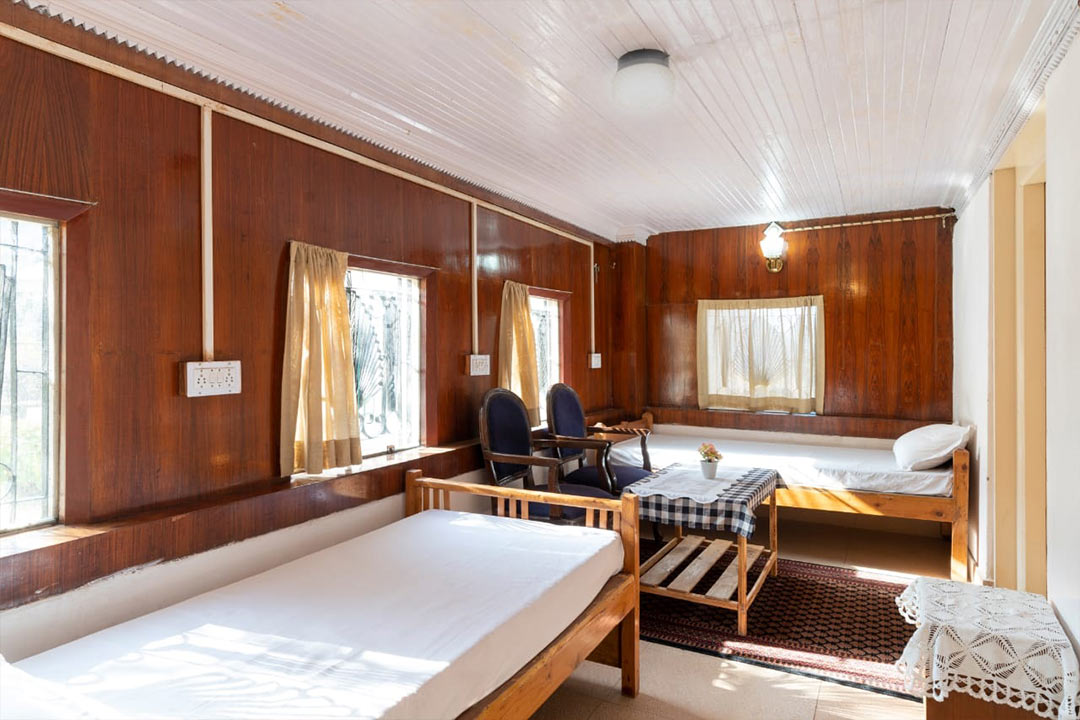 The best part about this resort is its accommodation that comes in two different categories: domes and cottages. The domes and cottages are well insulated ensuring a warm and cosy atmosphere inside despite cold temperatures, the domes open into the vast green horizons. The stream of the Giri river is just a few steps away from the room and the constant sound of the stream is relaxing to the mind. Spiti In Himachal Pradesh To Remain Closed For Visitors Till March 31 Due To COVID-19.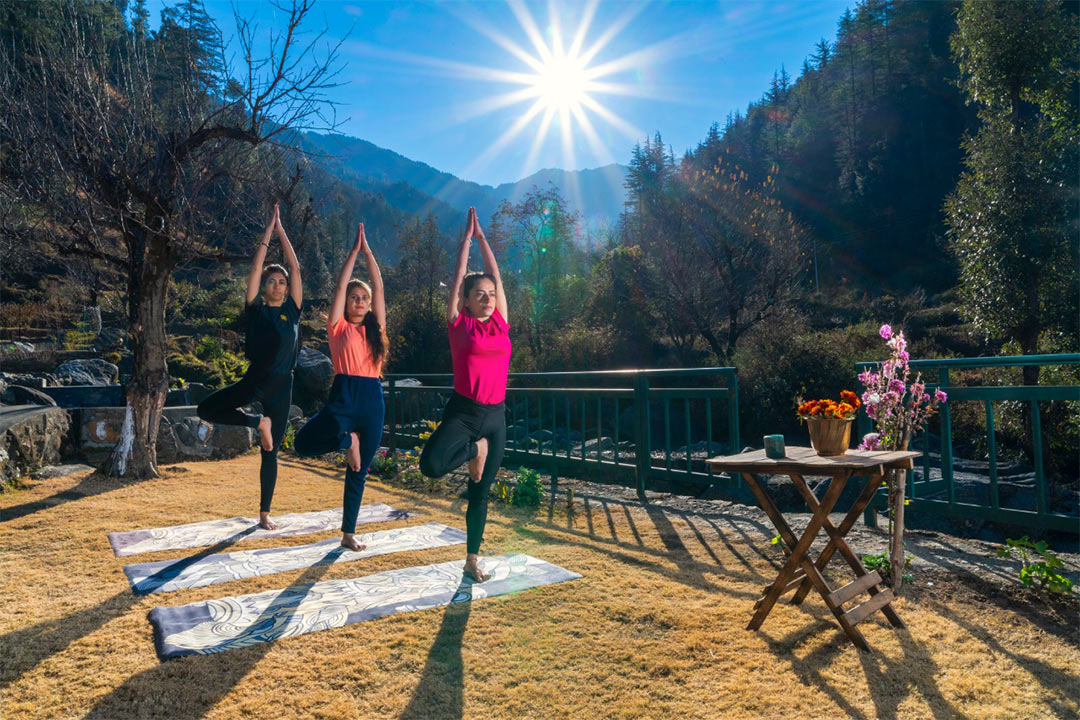 The interior of domes is made of deodar wood, the fragrance of which soothes the nerves. The cottages are airy with deodar ceilings and with views of the Giri stream and the forest that will make your stay a memorable experience.
On the off chance that you need some harmony, feel free to agree to accept the yoga and reflection class. The retreat can likewise orchestrate tarot card perusing and reiki recuperating session, on the off chance that you advise them earlier while booking. Escape To Kinnaur In Himachal & Stay In These Swiss Tents Surrounded By Mighty Peaks.
Deets
Address: Carnoustie Himalayan Ecoresort, Village Kanera (P.O-Toproli), Tehsil: Rajgarh, District: Sirmour, State: HP-173223
Phone: 01204100995
Cost: ₹7,000 (Approx.)
To make reservations click here.