You know what we love most about flying? The little perks that come along with it. Like not standing in lines or a seat with a little more leg room than the rest. And that's precisely what Cathay Pacific's new Premium Economy does. It gives you that little 'extra' without burning a hole in your pocket.
Here are five reasons why we think its probably the most luxurious and economical way to travel to Hongkong:
1. Dedicated Check-ins & Luggage Limit
For someone who values time, we can't tell you what a big plus the dedicated check-in line is. It feels absolutely wonderful to avoid the long queues and get a special check-in line. Boarding is smooth with priority boarding at the gate too.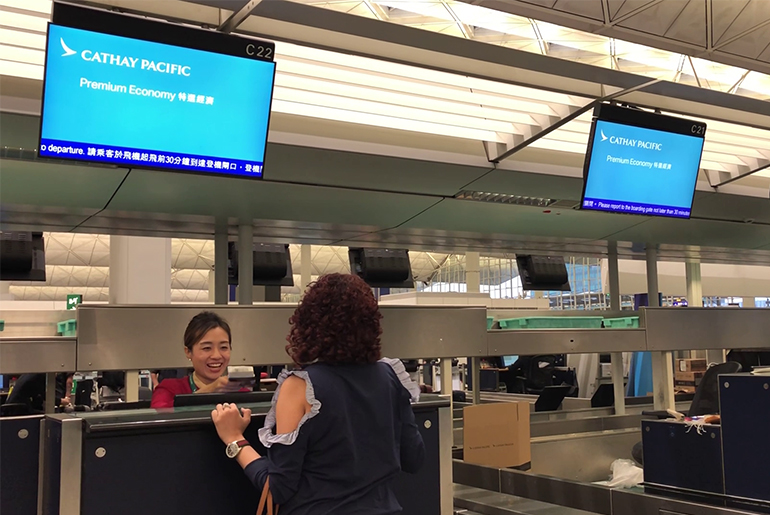 The luggage limit for the Premium Economy is 35 kg instead of the regular 30 kg, which means you can pack more for your trip to Hongkong! Sometimes, even your ownself 😉 Wait, I definitely weigh more than 35 kgs!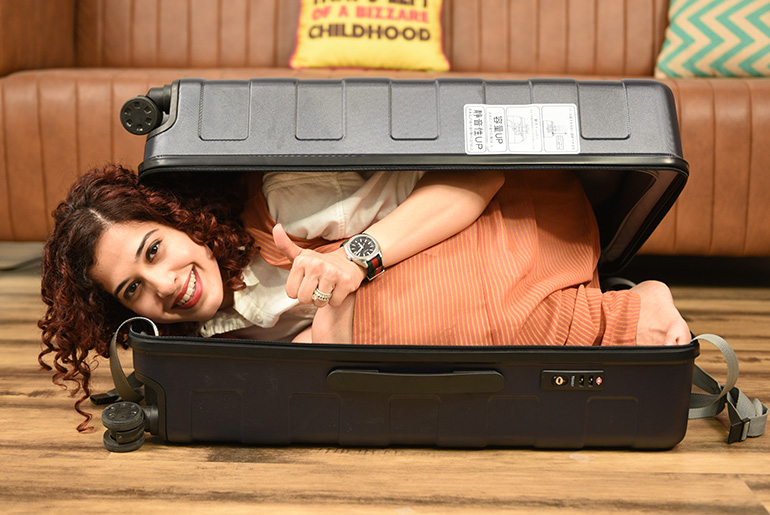 2. The Comfort
Six hours is a long time to spend in a flight from Mumbai to Hongkong so this one is really important. A little space goes a long way, especially on a long haul flight. The seats are spacious with a generous recline, expanded legroom with leather footrest and a supported head rest. Infact, the first row seats even come with an added calf rest. The Premium Economy Class has a seating capacity of only 32 seats so its feels quite exclusive.
Also read: Your 48-Hour Itinerary For Hongkong
3. Inflight Amenties
I have always eyed the amenity kit the business class passengers get and luckily at Cathay Pacific you get them on the long haul flights. You will be given an 'amenity kit' which includes socks, eyeshades, earplugs, toothbrush and toothpaste. And of course, you can also enjoy an immersive experience with the in flight entertainment.
4. The Food
Snacks and meals are served on Cathay Pacific flights. Regardless of the class, I have always had a good food experience at Cathay Pacific. This time around, I tried out the Hindu Non veg meal and I relished it with much gusto. They also have a selection of wines and beverages to accompany your meal!
Also read: No Visa-on-Arrival for Indians, Says Hong Kong!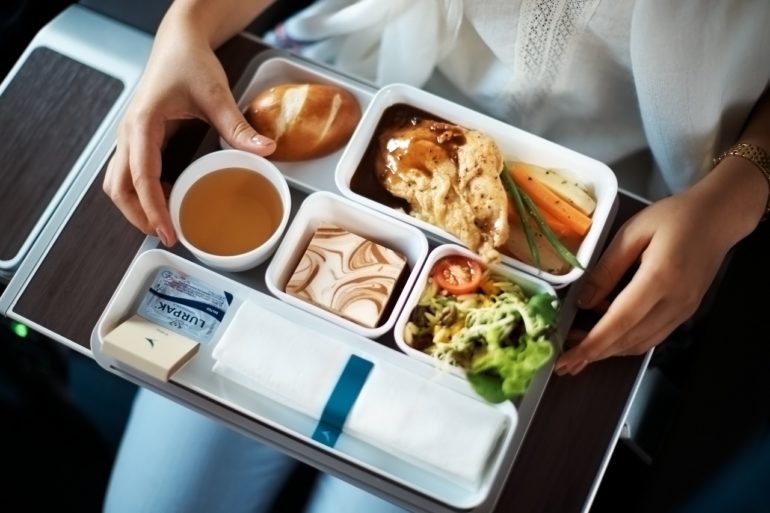 5. 

The Price
I usually weigh my decisions based on two most important factors – price & comfort. An average return economy ticket to Hongkong would cost you ₹27,510 (approximately) and a premium economy costs a little 'extra' at ₹43,820 (approximately). This fare is valid till 30th November and you can book here. Compare this to a business class ticket and it comes at ₹1,30,595 (approximately). I think, the pricing of premium economy is just as fair. At a price of ₹43,820, you can literally get a whiff of business class at an affordable price.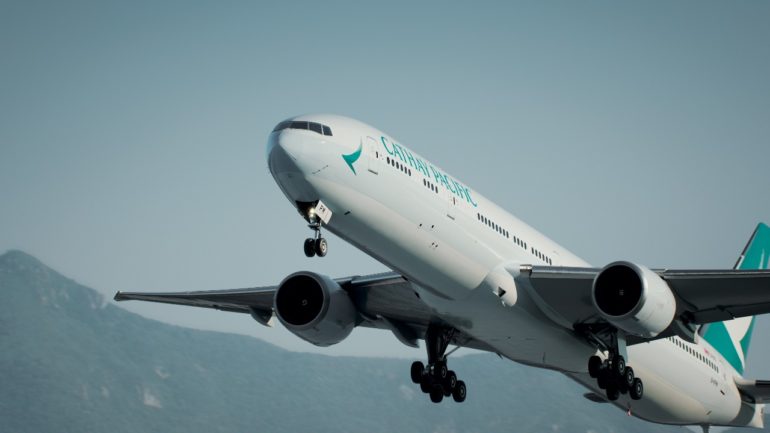 Deets
Where: Mumbai – Hongkong – Mumbai
How much: ₹43000 (approximately)
Disclaimer: Kamiya Jani, Editor-in-chief, Curly Tales travelled by Cathay Pacific Premium Economy as a part of a sponsored trip to Hong Kong.
LIKE Curly Tales on Facebook | Instagram| Twitter
You can subscribe to our newsletters