This weekend, you can hangout in a cool new bar in Dubai. Wondering what's special about this one? Well, this Dubai bar has replaced human waiters with machines. Cavalli Club in Fairmont Dubai now has robots that will serve you food and drinks. Talk about living in a futuristic city! The nightclub is the first of its kind to introduce the concept and we can't wait to go check it out.
What's In It?
Cavalli Club is celebrating its 10th anniversary and as part of the grand event, the club has launched a robotic experience for guests. Known for its luxe look, the Italian-made bar now has two robotic arms mixing drinks right in front of your eyes. The nightclub also underwent renovation recently and the new makeover is simply awe-worthy.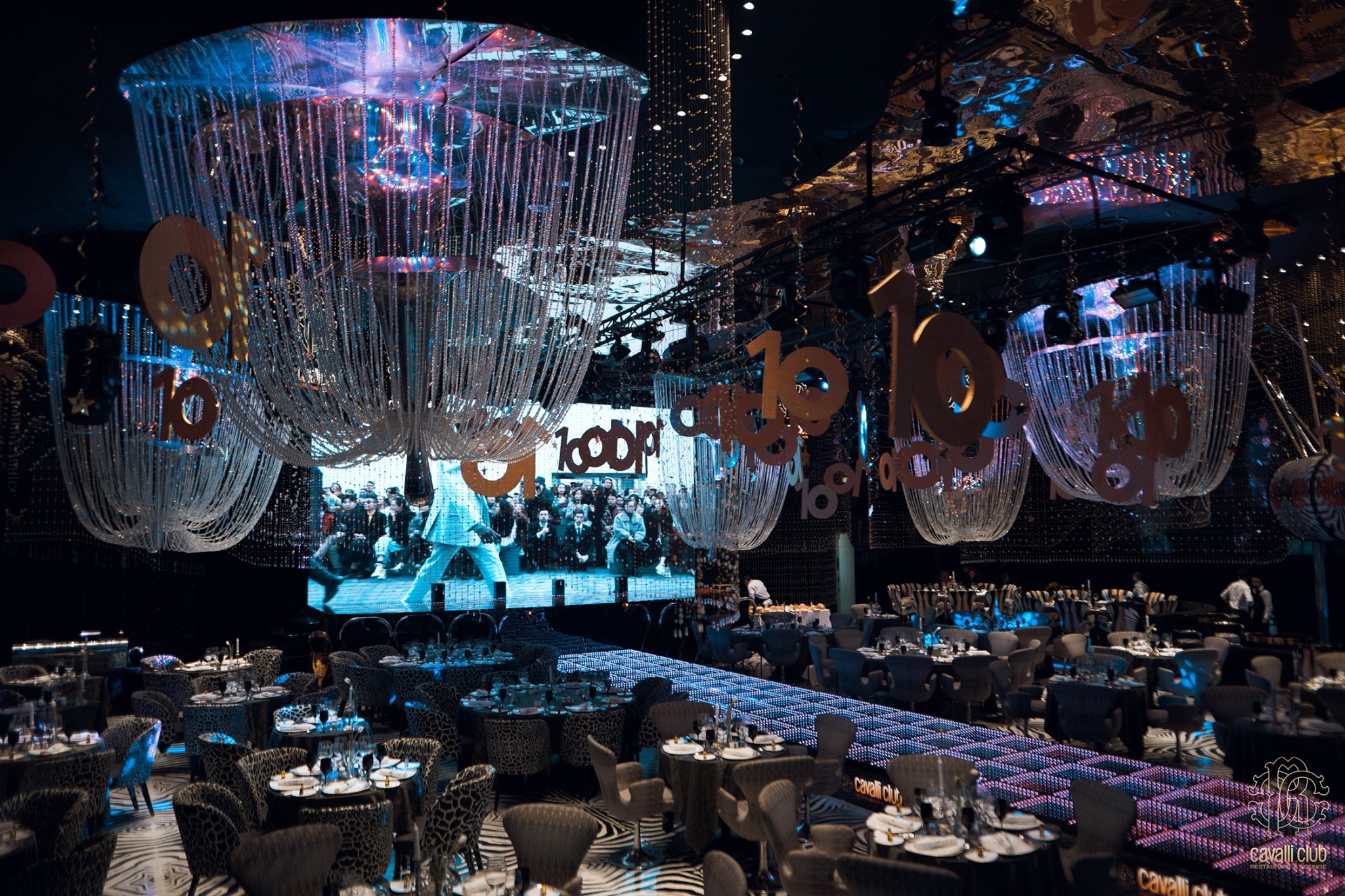 The multi-million dollar renovation features gold fixtures worth AED 1 million, 700,000 studded Swarovski crystals, a 12m long hydraulic lift, an 18 degrees Celsius ice bar and a one-of-its-kind robotic bar. And the menu has been given a face-lift too. The new menu features an exclusive list of signature dishes carefully picked from Italy, France and the Mediterranean coast. Besides, the nightclub also boasts a brand new wine cellar, decked some of the most rare finds.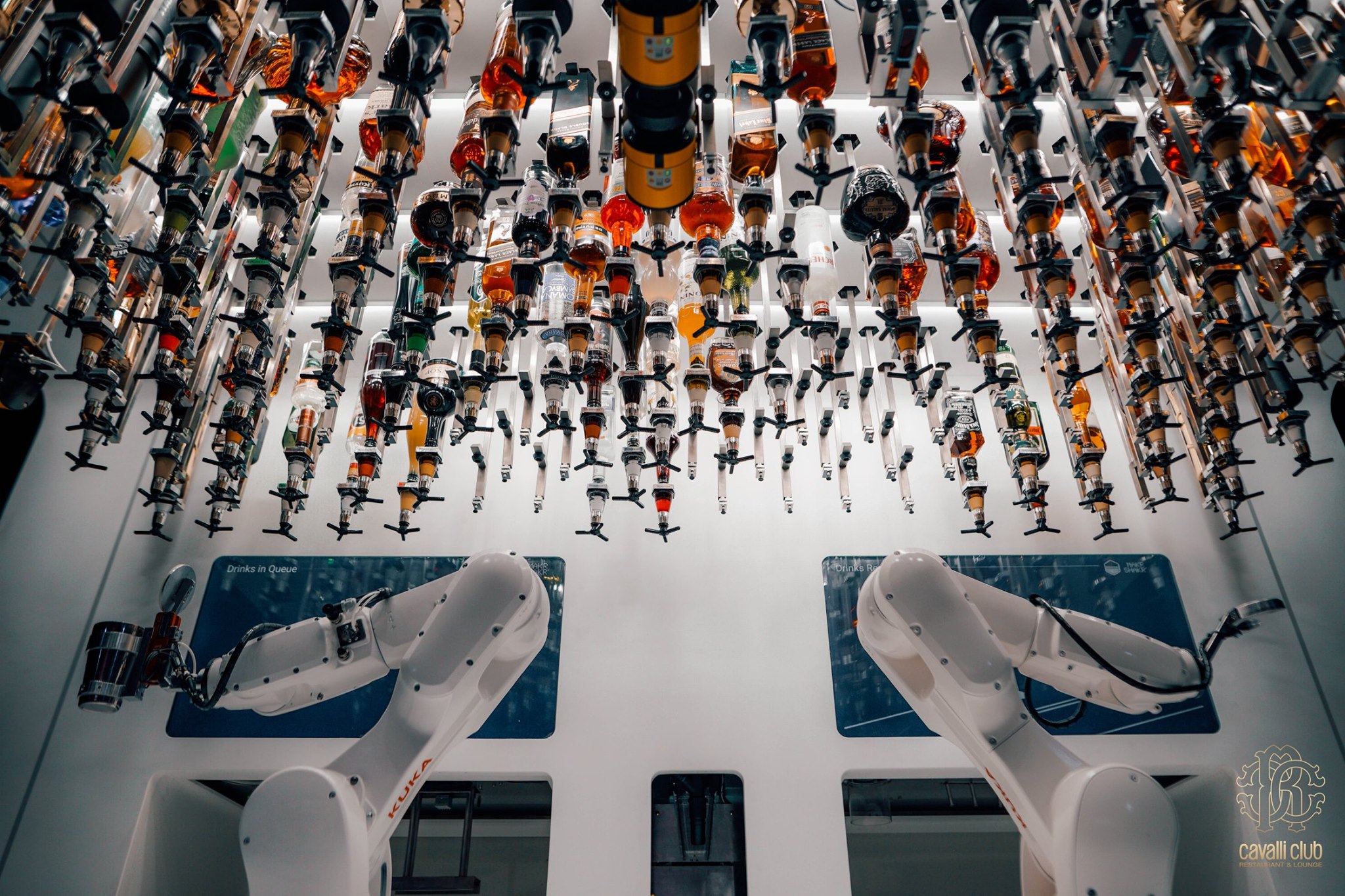 Last but not the least, don't forget to click a selfie in the elevator which leopard prints! We can't wait to check this out!
What Else?
Meanwhile, a hi-tech Robocafe will soon open in Dubai's festival city mall. Coffee lovers can now drop by to grab their morning cuppa from robots. However, don't imagine too far! Unlike what we imagine, the cafe will not have robotic humans walking around to deliver food.
The cafe will be run by three robotic arms, which will operate in fixed directions to deliver food and beverages to the customers. Furthermore, we also hear that the robotic arms are also trained to perform dance and musical shows to entertain foodies while they binge.
So how does the whole thing work? Its simple! You can place your order through a tablet placed at the entrance. The robotic arm will then pick and prepare you food. However, currently there is no information if the cafe will serve just beverages or food as well. We are also not sure if the kitchen will be an open one, run by chefs or if there will be a work around.
We are as curious as you are, so watch out this space for more details in the near future.