It's time to book a hassle-free staycation at Rove Hotels with the start of the summer vacation season and the impending Eid Al Adha long holiday. You may easily reserve your perfect Eid staycation package by visiting www.rovehotels.com. Rove Hotels has a variety of great-value staycation deals for you and your family this Eid. You can go on an adrenaline-filled adventure at Rove At The Park, stay in a movie theatre at Rove Downtown, relax on the beach at Rove La Mer Beach, and many other places. So, let's check out these amazing staycation deals. 
1. Staycation at Rove La Mer Beach
It's time for a staycation at Rove La Mer Beach, so pack your bags, get some sunblock, and set your emails to "out of office." Prices for a room for two start at AED 599 during Eid Al Adha. Rovers who book a staycation with breakfast can get a free upgrade to a half-board stay and can check out until 4 p.m. 
Rovers will also be able to see everything the beachfront location offers, from the long, white-sand beaches to Jumeirah's historical roots and constantly changing landscape. You'll have plenty of time to take in the beautiful views of La Mer and enjoy all the great things Rove has to offer. The offer is valid is 8th July to 16th July.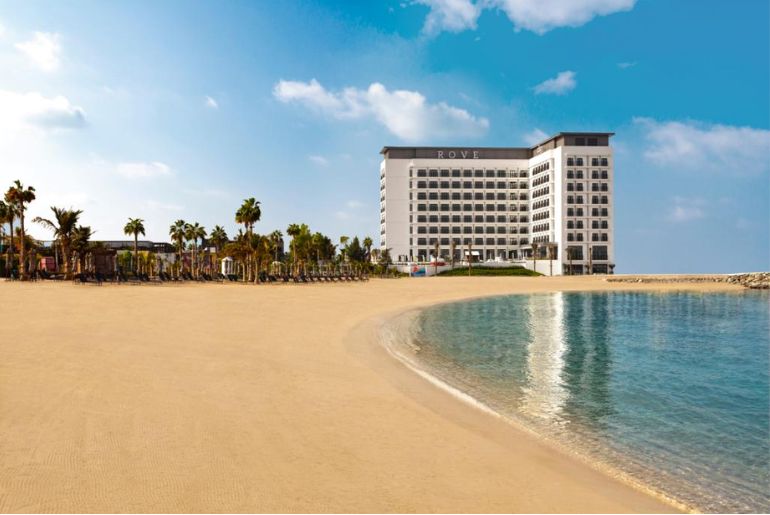 Also Read: Eid Al Adha Long Weekend In UAE: Top 5 Holiday Destinations
2. Rove Downtown's + Cinema
Rooms at Rove Downtown start at AED 349 per night so that you can book a fun Eid Al Adha staycation for your family. As a bonus to your amazing stay, you'll get free tickets to Reel Boutique, Rove's in-house movie theatre. You and your whole family can watch the latest blockbusters without leaving the hotel. You can also walk to the glittering Burj Khalifa, the beautiful Dubai Fountain, and the famous Dubai Mall, where you can shop until you drop. When you're tired from the day's adventures, your room will be ready and waiting for you to come in and relax and enjoy.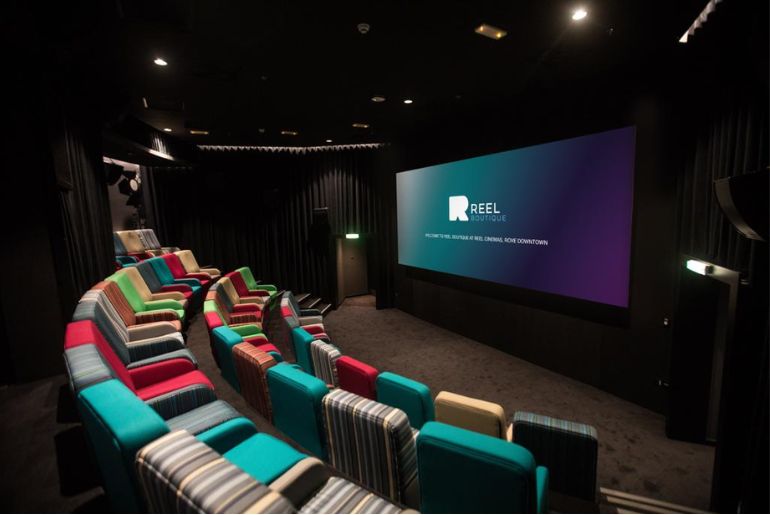 3. Rove at the Park Offer For Eid Al Adha 
When you stay at Rove at the park, you get free tickets to Dubai Parks and Resorts to have fun, Eid. You can take your Eid to the next level by going to Motiongate, Bollywood, Legoland, or Legoland Waterpark. If you book your stay today, Rove will give you two free tickets to the park of your choice so that you can have an Eid Al Adha like no other. This amazing offer is valid before 31st December 2022. 
View this post on Instagram
Also Read: Eid Al Adha Long Weekend: 5 Staycation Deals You Need To Avail!
4. Celebrate Eid Al Adha At Rove Expo 2020 Hotel
With this amazing offer, Eid Al Adha is the perfect time to see and hear all the amazing things at the Expo 2020 site. Stay in one of the great Expo suites at Rove Expo 2020 to relax and remember some of the best parts of the event. Moreover, you can stay in VIP Expo suites and get breakfast for up to 2 adults and 2 kids for just AED 599 per night.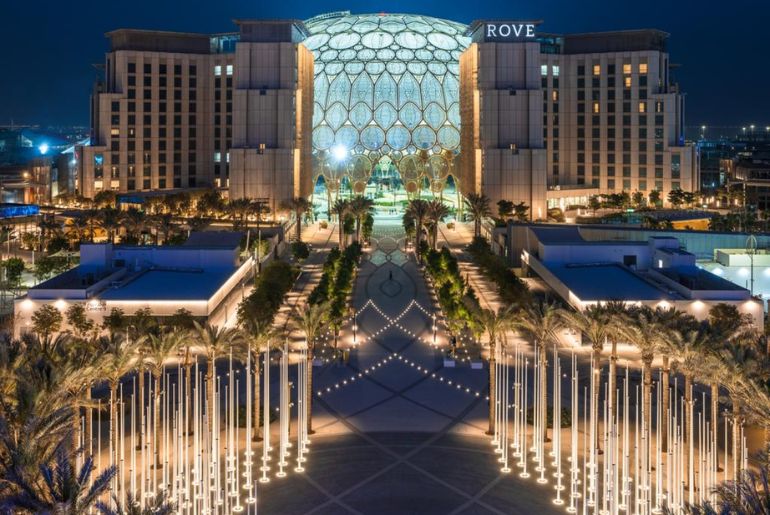 Also Read: 5 Food Deals In Dubai You Can Avail Under AED 100