After months of shutdown due to the coronavirus outbreak, the popular tourist destinations in India are slowly opening up. What comes as great news to the people of Hyderabad is that after more than six months, the city's iconic heritage monument, Charminar has reopened to the public. The heritage structure, like most tourist places, had remained closed due to the COVID-19 pandemic, to avoid public gatherings. However, strict guidelines have been put in place for visitors as well as the staff.
Also read: Sip On This Irani Chai With Views Of The Charminar In Hyderabad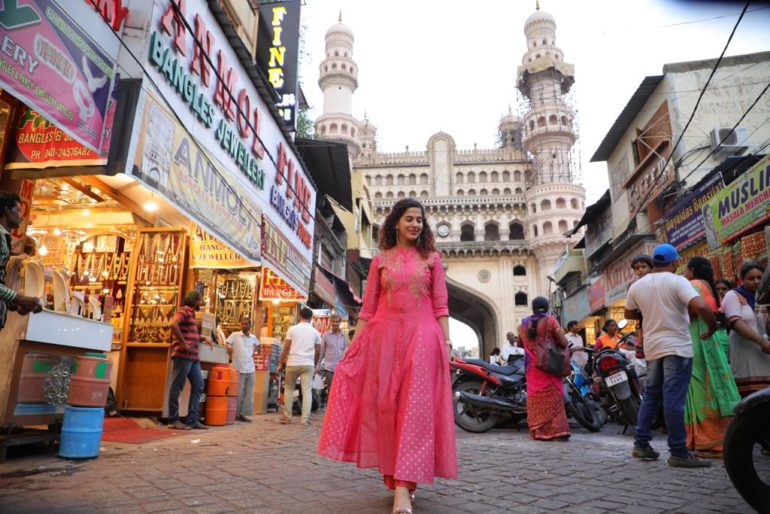 Strict COVID-19 Guidelines At Charminar
To ensure safety, strict sanitisation measures are in place. Thermal scanners are placed to check the temperatures of the visitors, and no one will be permitted to enter without a mask. Security guards at the heritage structure are ensuring that visitors maintain on the upper balcony and staircases of Char Minar. The entry of people allowed at a time is also limited.
Number Of People Visiting Charminar Saw A Drop
Not surprisingly, the footfall at the Charminar reopening has remained at around 350 in the day after the reopening. On any other typical day pre-pandemic, thousands of visitors would show up in a day. However, the crowd is expected to increase over the weekend. Here Are Char Things You Can Do At The Legendary Charminar In Hyderabad.
COVID-19 Situation In Telangana
Meanwhile, the new COVID-19 cases in Telangana have crossed 2,000, which took the total number of instances to nearly two lakhs in the state. Currently, there are nearly 30 thousand active COVID-19 cases in the state, of which 25 thousand individuals are either at home or institutional quarantine facilities. In Telangana, 70% of the cases are asymptomatic, while 30% are symptomatic. Also, Experience The Charm Of This Spanish Mosque In Hyderabad.
Remember, safety first! So even if you want to visit the Charminar knowing that the pandemic is far from over, follow the COVID-19 guidelines strictly.