Dubai is flooded with a whole lot of restaurants and eateries, and today, we've discovered yet another hidden gem from the streets of Karama. Docked in a quiet corner is the neighborhood's favorite ice cream parlour- Freez. The unique dessert parlour caters to your sweet and savory tastes, with an unexpected twist. We stopped by to bite into some of their freezing dishes and here's what we loved.
Binge On Quirky Crepes, Pancakes & Desserts At Freez, Karama
Freez Dubai is a funky dessert joint, which serves more than just ice creams and milkshakes. Dessert lovers are in for a treat where here, as the cafe has a wide variety of desserts to pick from. Be brave and try their oversized nutella jars filled with milkshakes, or grab a soft serve for AED 5 and re-live your college days. There's also other flavors of ice cream you can binge on including the Kinder ice cream, lotus ice cream, Nutella ice cream and more.
If you wish to give you're dessert a twist, Freez offers a sweet spin to some of the savory dishes. The parlour whips a sweet version of pancakes, crepes, waffles and sushis that are to die for. The mini rainbow pancakes come in pretty red, blur and green colours and are drizzled with Nutella, making it both gram-worthy and delicious. There's also rainbow waffles that come in popsicle-like sticks, you can actually hold and eat, just the way you eat an ice cream candy. And if you want to skip pancakes, try the many crepes the place has to offer. Red velvet sushi crepe and the chips oman crepe had to be our favorite.
Freez also serves a dessert which has the region's favorite snack- Chips Oman. The Chips Oman pancake is anything but a regular pancake. This one's got oodles of Oman chips and cheese- and we're literally short of words to explain how good this is. Cheetos cheese crepe, and laban with Cheetos are some of the other dishes you must try here in case you wish to experiment.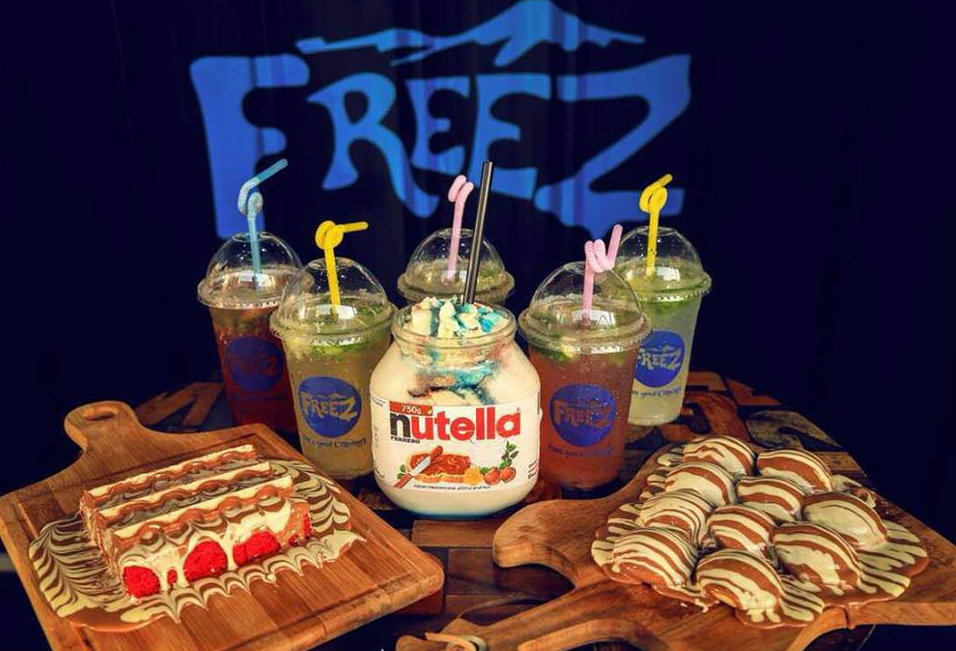 Deets
Location: Al Karama, Al Quoz, Mamzar, Za'abel, Al Barsha, Al Warqa, Ras Al Khor
Timings: Different timings
Contact: 043583833