We can't jet off to Switzerland or Canada just yet but that doesn't mean we can't have a getaway amid postcard-perfect landscapes. Aamby Valley in Lonavala feels a world removed from the concrete jungle. It has gorgeous views and chill vibes that have made it the perfect short getaway from Mumbai for years. But if you are understandably wary of sharing space with other hotel guests, you can rent out the beautiful and spacious Aveda Suite all to yourself.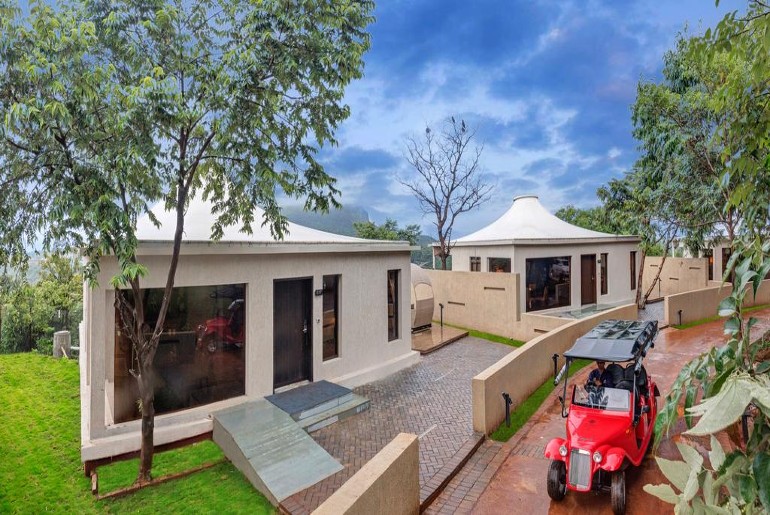 The Suite Overlooks Spectacular Green Landscapes
Do you want to take your bae out on a romantic getaway? Sweep them off the feet at The Aveda Suites at Aamby Valley in Lonavala. The location of this gorgeous suite will make you fall in love all over again. Perched on a cliff, the suite overlooks the spectacular green landscape of Aamby Valley. This Villa Near Mumbai With Infinity Pool & Hammock Beds Will Give You Mexico Feels.
Chill In A Hot Tub In The Balcony With Some Wine
Your stay in this suite will be as luxurious as it can get. The polished wooden flooring, pastel drapes, and full-length windows will give you a taste of royalty amid nature. But the highlight of this suite is a quaint balcony with a hot tub in it. The view from here is so amazing that makes for that perfect spot to finally pop that question.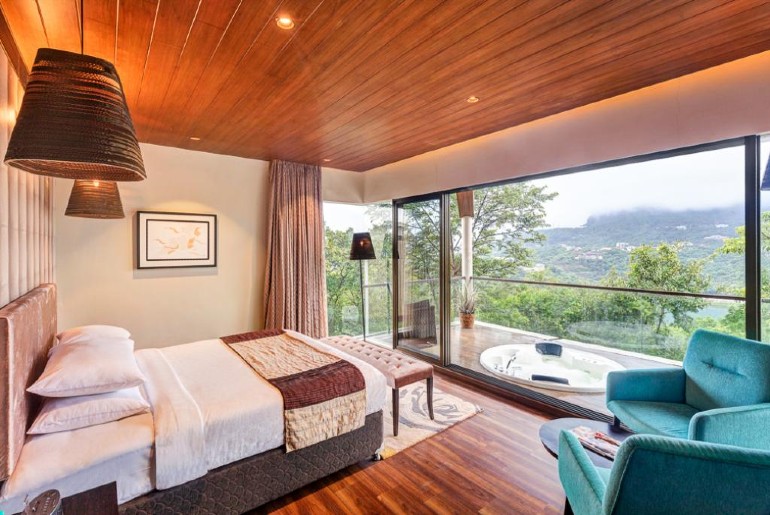 Relax And Rejuvenate At The Spa
When you are here, you must also check out the Spa and Wellness Centre of the Aveda Suites. There is nothing like a couple spa to bond with your partner and you will get amazing deals here. And that's not it, you can also ask the staff to arrange a candle night dinner in the suite.
Also read: Stay In Tents At This Cool Hostel In Goa Amid Lush Greenery At Just ₹278/Night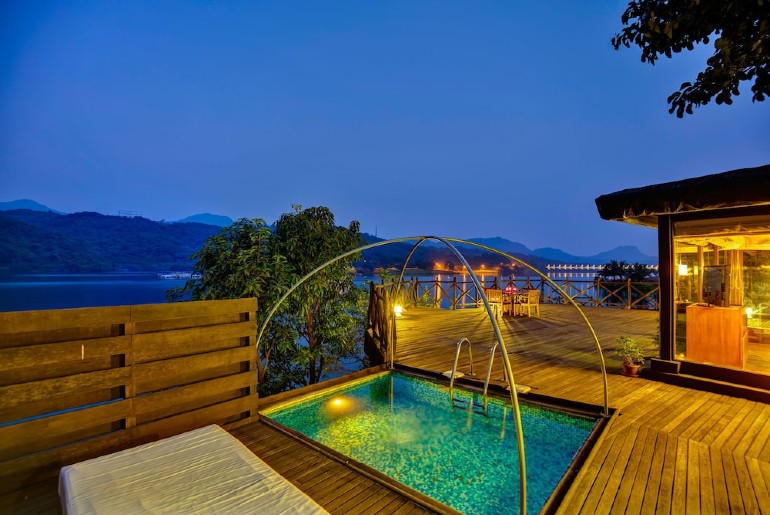 The staff follow the internationally accepted protocols for social distancing, deep cleaning, and sanitation with at least 24 hours between bookings.