We are all in the middle of a pandemic, and our wanderlust mind could not be more restless than now. And while we are already making a list of places to visit, Rajasthan should be on the top of it all. From cities of pink, blue and gold to desert camps and lakeside palaces and desert camps, Rajasthan is India's brightest and most beautiful region. If you need more reasons to visit Rajasthan, here's a list of the top cities in the state. 
Also read: 5 Music Festivals In Rajasthan That Will Change Your Perspective About The Desert Land
1. Jodhpur, A Place To Taste Royalty
Jodhpur is popularly known as 'The Sun City' and 'Blue City'. Marvellous architecture, graceful monuments, forts, and the lifestyle of Maharajas is what you can expect when you step in this oh-so-beautiful city. From the first time you set your foot in this beautiful city, Jodhpur promises you a royal welcome whether you take a tour to Umaid Bhawan Palace, Mehrangarh Fort or Balsamand Lake. These Budget Hostels In Jodhpur Have Stunning Views Of The Fort And Crazy Rooftop Parties Under ₹650!
2. Udaipur, The City Of Lakes
Popularly known as the Kashmir of Rajasthan and the Venice of East, Udaipur is one of the most romantic destinations in India. Soothing lakes, fairy-tale-like palaces, romantic spots and whitewashed Havelis are what every tourist gets to experience when in Udaipur. Also, known as the City of Lakes, Udaipur speaks of azure water lakes drenched with beauty and romance, and fascinating sights. Taj Lake Palace Udaipur Is A Villa In The Middle Of A Lake.
3. Jaisalmer, The Golden City
Jaisalmer was once a sleepy desert which has now grown into a major tourist destination with tourists flocking from all over the world. Situated amid the scenic Thar Desert and popularly known as 'The Sun City', Jaisalmer is named after Maharawal Jaisal Singh who is also the founder of this city. The yellow sandstone and sand offer a perfect spot to relax and you to discover the different facets of Jaisalmer as they move forward. When here, do no miss camping in a tent in the fascinating Thar desert. Ditch Sahara Desert For Jaisalmer's Sam Sand Dunes.
4. Jaipur, The Pink City
Jaipur is famous for its great history, beautiful temples, enthralling temples, magnificent forts, rich culture and heritage and scrumptious food. Also known as the "Pink City", Jaipur is a bustling metropolis where you can experience a blend of rich cultural heritage and modern culture. The streets of Jaipur are filled with speeding buses, dawdling camels, leisurely cycles and careening motorbikes. Through its beautiful attraction, You can experience the splendour of Jaipur amid all the mayhem. Rajasthan Reopens For Tourism; Here Are 8 Palatial Jaipur Hotels Where You Can Stay.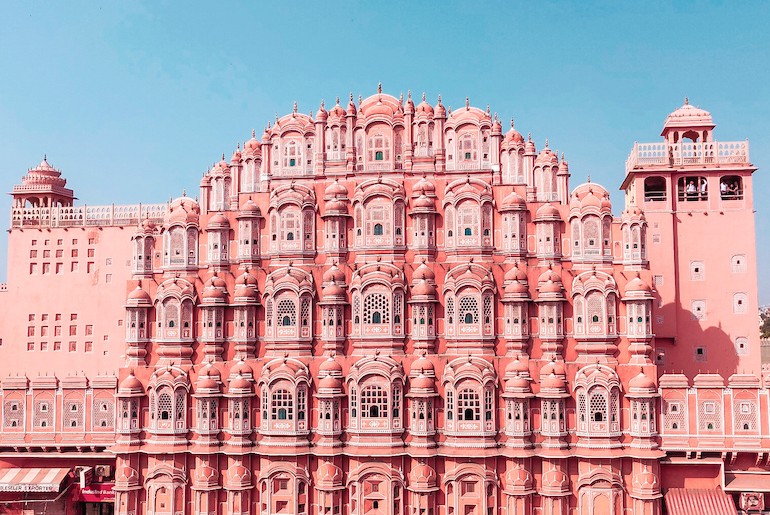 5. Bikaner, Home To Temples And Forts
Bikaner is slowly finding its name as a favourite holiday spot for Indian and international traveller alike. Tourists are gradually discovering the beauty of this dusty yet charming city with the newly restored palace, fort and Havelis. There is a lot more that Bikaner offers other than being the base for the night safari into the Thar Desert. There are traditional Havelis, heritage sites from the 16th century, Jain temples with intricate carvings, museums cenotaphs. Stay For FREE At Bikaner's Luxurious Narendra Bhawan And Pay Only For Food.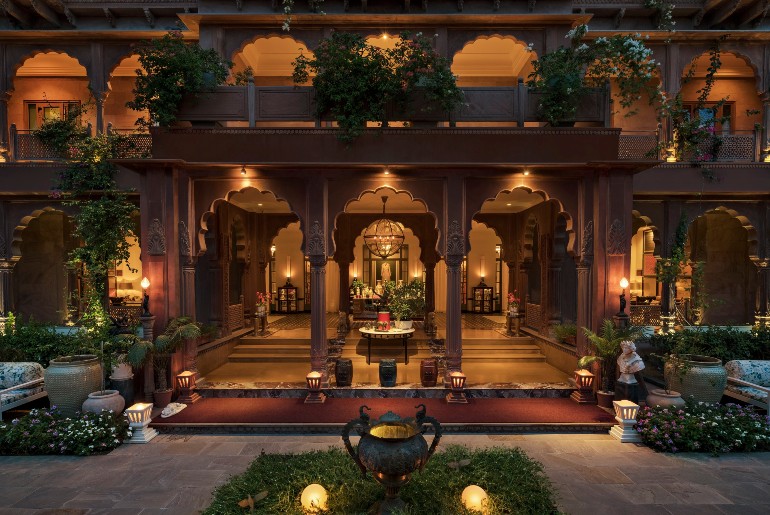 6. Pushkar, A Blend Of Vibrant Colours
Located in Rajasthan's Ajmer district, Pushkar is often called tirtha-raj, which means the king of pilgrim sites. Did you know Pushkar is also among the five pilgrim sites or dhams for the Hindus? There are several temples in the city, and the most famous one is the Brahma temple, which is one of the very few temples dedicated to Lord Brahma in the world. You cannot miss out on Pushkar's famous Pushkar Lake, which has 52 ghats. This Hostel In Pushkar Has Been Named The Best In India.
7. Ajmer, Dargah Sharif
Ajmer is a bustling, chaotic city 13km from the Hindu pilgrimage town of Pushkar and it is Rajasthan's most important site of Islamic history and heritage. The city hosts one of India's most influential Muslim pilgrimage centres, the shrine of Khwaja Muin-ud-din Chishti. Ajmer is also an important centre for the Jains, with a unique golden Jain temple in the city.  5 Places In Rajasthan That Are Seeing A Surge In Tourist Footfalls Due To Lockdown Relaxation.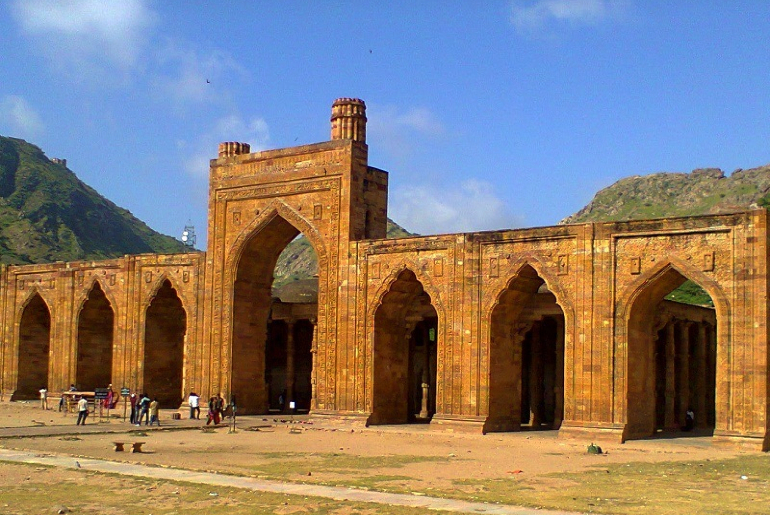 Picture Credits: Pinterest
8. Sikar, The Historical City
Sikar is worth a visit with tourist attractions like the clock tower and the painted Biyani Havelis. Other attractions include Jubilee Hall and Fort, Sagarmal Sodhani haveli and Madho Niwas Kothi. When at Sikar, do not miss out on The Jain temple and the temples of Gopinath, Raghunath and Madan Mohan. 
9. Mount Abu, The Scenic Hill Station
Billed as the only hills station of Rajasthan, Mt. Abu's relaxed atmosphere and lush green surroundings make it a prominent tourist spot. The most significant attractions, however, are undoubtedly the Dilwara temples which are some of the most stunning piece of architecture in the country. If you are a history buff, this is one of the places you should absolutely not miss out in India. Entry Into Abu Dhabi Will Now Require Negative Covid Test Result.
10. Alwar, The Tiger Gate Of Rajasthan
Located at 150 km south of Delhi, Alwar is a hub of tourism with forts like the Bhangarh fort, nature reserves like Sariska Tiger Reserve and heritage Havelis and lakes. The city also draws pride from its reputation of being featured in a number of Bollywood movies. Surrounded by Aravali hills, Alwar is has a rich culture and heritage. 
How many of these beautiful cities have you visited?