Travel- the magical one-word that can instantaneously uplift anyone's mood. For passionate travellers or the ones developing their interest, it is always interesting to visit every geographical location on earth. For many of us, exotic locations were introduced through movies and books and for many, the intrigue stayed on. Romantic songs always featured a snowy mountain or deserts. When we discuss deserts, we always think instantly of the Sahara, the world's largest desert. But closer home, we have a hidden jewel that offers all the glamorous of the Sahara and much more. So let's go #VocalForLocal. Here are 5 reasons why you must ditch Africa's Sahara desert for Jaisalmer's Sam Sand Dunes.
1. Sam Sand Dunes Is One Of The Most Beautiful Deserts In India
Sam Sand Dunes, is one of the most authentic desert dune sites in the whole of India. In this place, travellers can witness magnificent sand dunes that are 30-60 meter tall. This rare desert lies just at the edge of the Jaisalmer Desert National Park. These sand dunes have been compared to the Sahara. This site is located 45 km west from the Jaisalmer city. All one has to do is hire a car from Jaisalmer city and then stay in one of many desert camps, built-in 2-3 km radius of sand dunes.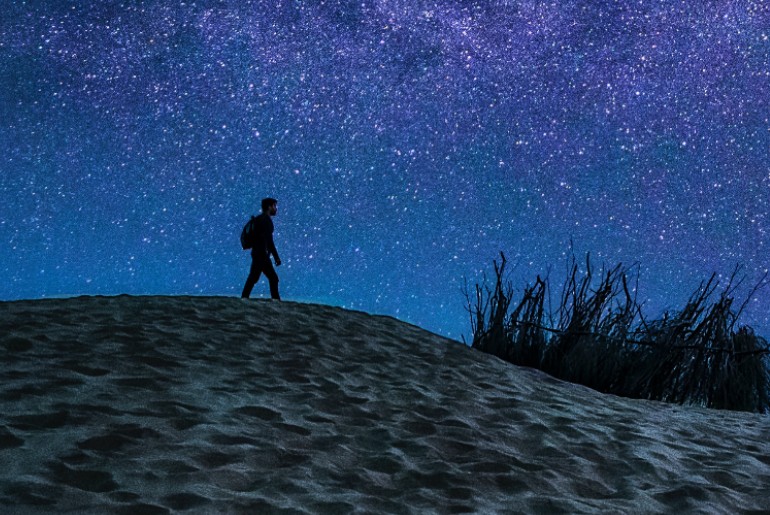 Also Read: Top 15 International Travel Experiences In India
2. Camp Against The Picturesque Backdrop Of Dunes
The travel to reach the Sam Sand Dunes is a comfortable ride without much hassle and the road is maintained by the Indian Arm Forces. It is important to remember that the best time to reach is either sunrise ( 4 am to 6 am) or sunset ( 4 pm to 7 pm). There are many other activities which once can enjoy like these dunes have many locals who offer camel safari and jeep safari. 5 Things You Must Do At A Desert Safari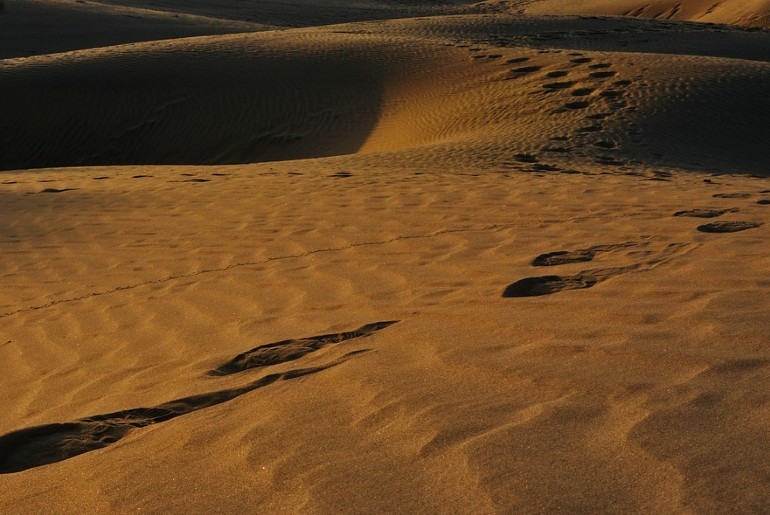 Also, many desert camp owners offer Swiss tents and mud cottages just next to Sam Sand Dunes. Here once can enjoy special Rajasthani musical and dance program. And by night you can have dinner prepared by these camps, both veg and non-veg cuisines are available. When you can enjoy a cosy camping experience with your bar here in India, then why go to Sahara desert at all right?
3. Celebrate The Annual Desert Festival At Sam Sand Dunes
From the month of October to December, Sam Sand Dunes is a magnet for local and foreign travellers. But the vast expanse offers each traveller their own space and time with the sand. The Sam Sand Dunes is perhaps is most enjoyable during the winter season in India when the heat plummets to its lowest point in a year to explore the dunes even farther. Until you can visit the gorgeous state of Rajasthan, here's a virtual tour of the Pink City to leave you feeling nostalgic.
The whole place becomes some sort of a cultural hub during the months of February and March. The showcase of the Rajasthani culture, in general, is the yearly organized Desert Festival where extravaganzas such as camel races, folk dance presentations, puppet shows, and competitions to mark the annual celebration held with splendour and display. The vibrant colours, delicious food, traditional folklore and performances are somethings you can just enjoy here in incredible India. 
4. Vist & Stay Here At A Budget-Friendly Price
When it comes to a budget-friendly place to spend a romantic time with your partner or absorb the beauty and serenity of the vast desert, Sam Sand Dunes camping charges for a pair around  ₹7000 that is complete with the food and entertainment. While flight tickets to Jaisalmer cost around  ₹6000. This is a much better option to soak in the vastness of the desert and enjoy a unique geographical feature. So don't burn a hole in your pocket by visiting Africa Sahara Desert, when Jaisalmer has Sam Sand Dunes which are are as beautiful and mystical as its counterpart. Apart from Sam Sand Dunes in Jaisalmer here are 14 Best Budget Honeymoon Destinations In South East Asia For Indians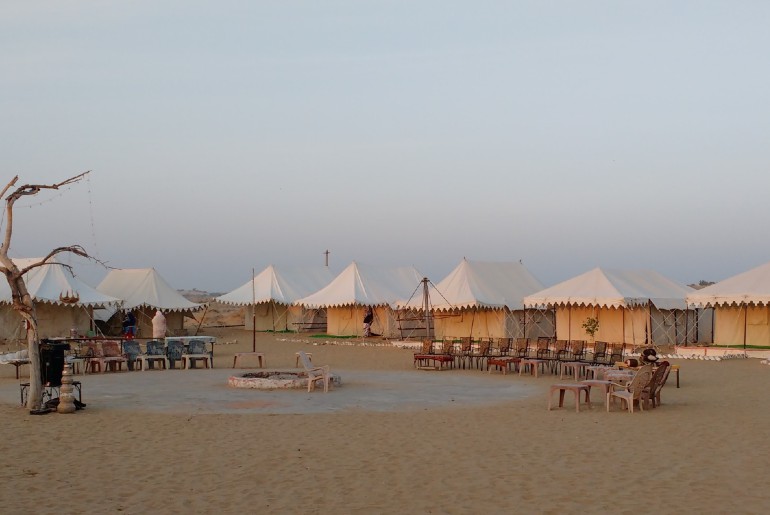 5. Sam Sand Dunes Has A Host Of Activities To Immerse Yourself
For those looking to experience the royal experience of Rajasthan, you can enjoy a host of activities near Sam Sand Dunes. From Camel safari, dirt biking trips to adventure tours. One can also enjoy the Jaisalmer Moon Safari which is a unique attraction here. Go stargazing and sleep under a blanket of a star-studded sky. When you're immersing yourself in the wide range of activities do visit the Desert National Park here which is situated close to the Sam Sand Dunes.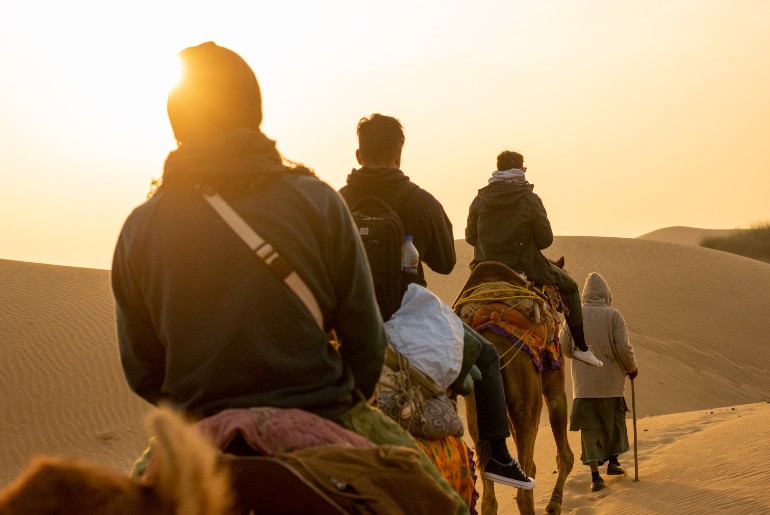 Sam Sand Dunes in Jaisalmer offers you an expansive desert experience. Soft brown sand dunes, gorgeous sunsets, the annual Desert Festival and a host of fun activities to keep you entertained. When India has this desert delight in the throes of Jaisalmer, then why do you have to go to Sahara desert right?  If you're in Rajasthan then a visit to one of the most beautiful cities in India, Udaipur is a must. Have a look at this video below to plan your itinerary.