If there's one thing we all miss during the pandemic, it's got to be the beach. The leisure stroll, the quiet sunset and the many beach-side eateries describe Dubai's charm and we know how you miss it. So, we at Curly Tales take you on a virtual tour to one of Dubai's favorite beaches- La Mer!
La Mer is known for its electric vibe, buzzing vibe, bunch of activities, sports, shopping and nightlife. Well, this is literally a place where the whole family can be entertained. And if you've already been here, come, re-live your memories.
1. Sip On Selfie Coffee By The Beach
First up, take a stroll along the beach and soak in the vibe. And who says 'no' to coffee by the beach? But, this time you have a chance to give you cappuccino a selfing-twist. Catch22 lets you combine both your passions and offers you a Selfieccino. Upgrade your regular cappuccino to a selfieccino, you can even get a customised message designed instead!
2. Get That Adrenaline Rush
Its now time to pump up your adrenaline. La Mer is home to a fun theme park called the Laguna theme park. From water bikes to jet skiing, fly boarding and donut riding, adrenaline junkies are in for a big treat when here.
3. Grab A Bite At Masti
After all the water sports you are bound to feel hungry, so stop by for a delicious meal at Masti. This restaurant takes Kheema and turns it into a Popsicle! The Kheema Popsicle – AED 120 is authentically mischievous with a quinoa crust served with herb dip and cheese naan. Masti lets you experience food in a 'New India' style. The Tuna Bhel Tartare and Charcoal roasted chicken are a must-try when here.
4. Stroll By The Beach
Soak in a stunning sunset with your loved ones or take a stroll by the beach.
5. Become A Child At Hawa Hawa
Hawa Hawa, an outdoor trampoline park spread over 1,800 square metres, is a cool playground which is created to help promote a healthy lifestyle through some cardio activities. The dune-shaped trampoline park is ideal for children, teenagers and adults who can share some low-impact, high-intensity trampoline-type fun together. The park is also the first of its kind outside of East Asia, with two unique dunes , made from an all-weather double skin tensile membrane, imported from Japan and seven peaks.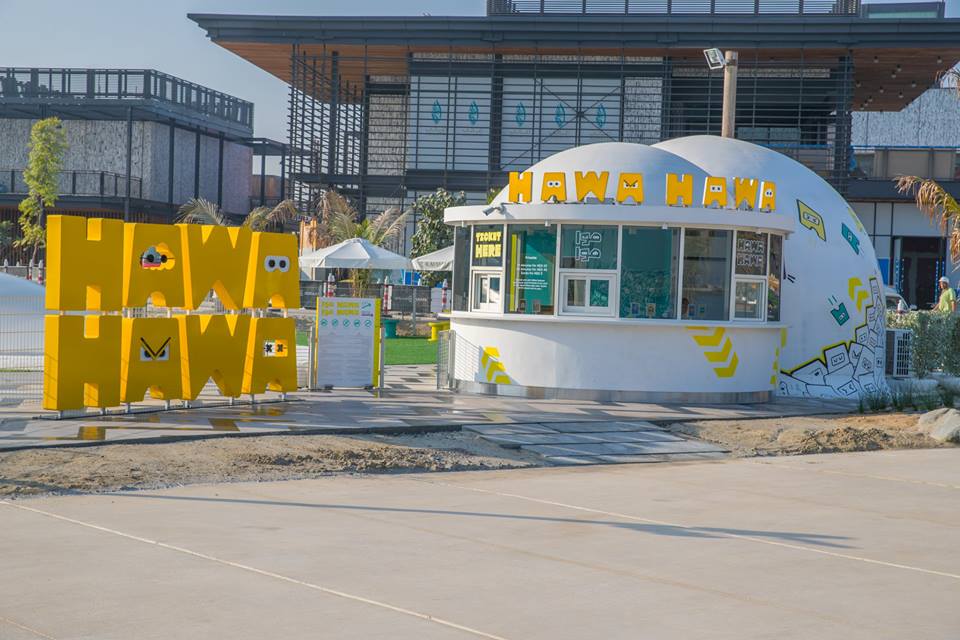 6. Shop, Eat Repeat
La Mer has some pretty shops, selling a little something for everyone in the family. Shop your heart out at the cute fancy stores. Lastly, end you day on a sweet note with a frozen dessert from the Inventing Room or try the chocolate samosas at Roti Rollers if you're craving something sweeter.