The Government has allowed restaurants in Mumbai to open with restrictions and guidelines in place. But is it really safe to dine out when the pandemic is far from over? If you are craving for some normalcy, eating at an open-air restaurant with alfresco dining can be the safest option. The tables are widely placed in alfresco dining and therefore poses fewer risks. For a socially distanced dining experience, head to these open-air restaurants in Mumbai which are now open with safety protocols in place.
Also read: Drench Your Feet In Rooftop Jacuzzi In Kolkata & Sip Soothing Cocktails At This Open Air Pub
1. Qualia
Qualia, is welcoming you back with its all-new open-air dining area for guests. Apart from the stunning interiors, the restaurant has created a new outdoor seating area for diners to enjoy a meal by the curbside. Swing by to enjoy some classics and a special menu. The restaurant is open Wednesday to Friday from 5 pm to 11:30 pm for dinner, and on every Saturday & Sunday, from 11 am to 1:30 pm for lunch and 5 pm to 11:30 pm for dinner.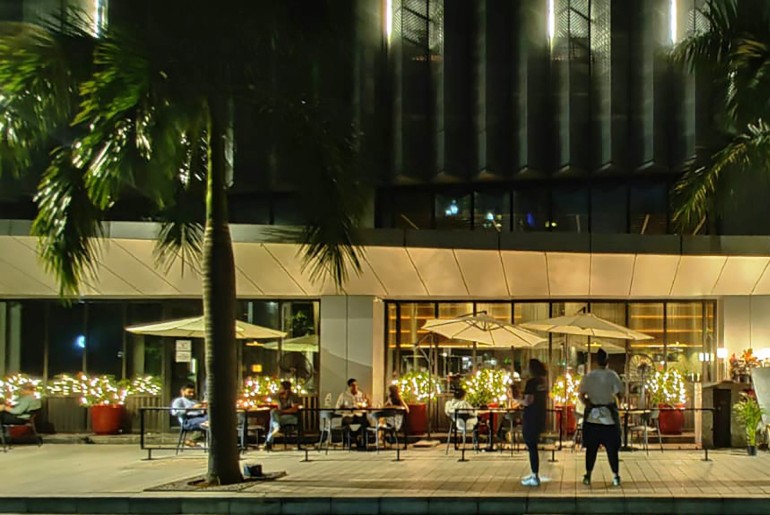 2. Gallops Al Fresco
Gallops Al Fresco is one of the most elegant and iconic destinations in South Mumbai at lush Mahalaxmi Racecourse. Now, the restaurant reopens with a menu of classics and views of the racecourse, walking tracks, and the vast green lawns! Open to the sky with distant seating and strictest sanitisation measures; Gallops becomes a must-visit destination for responsible dining. Here are 5 Best Alfresco Places In Bangalore.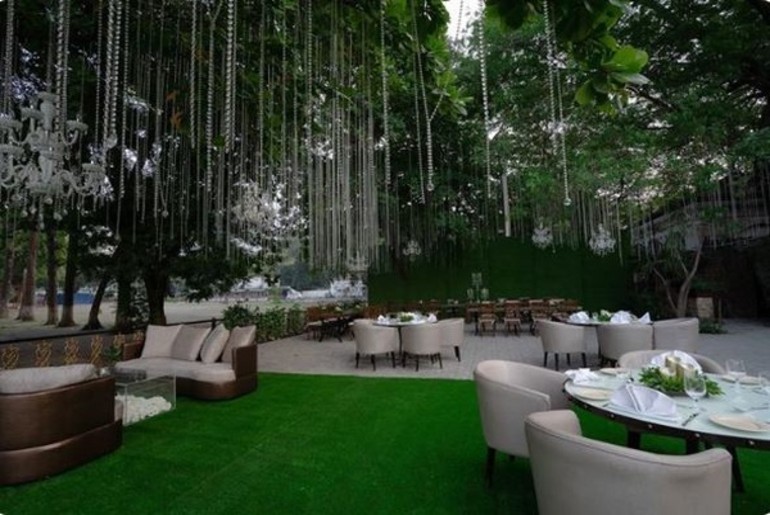 3. Estella
Estella is not only known for its surreal beach deck but also for its outstanding service. Now the sunset sitting is available at 6 pm followed by the 8:30 pm and 10 pm dinner settings. For the best sunset view, book a table at Estella Juhu in advanced. Estella boasts of being the first modern Australian restaurant with its menu combining Australian essentials with Asian cuisine, and it's a surprisingly good match. You will love their take on the lamb wellington, the duck breast and their exclusive cocktails.
4. Aer
Aer in Four Season's hotel is now open for guests, and we cannot be happier. It is easily one of the most happening places in Mumbai. Breezy meets boozy at this bar on the 34th floor with exceptional cocktails. Book a table and catch a glimpse of the city enveloped in the twilight in Aer. 6 Delhi Restaurants Offering Outdoor Dining Touted To Be Safe For Social Distancing.
5. Asilo
Asilo is back with some good old sunset lounging. If you have missed every bit of Mumbai's bustling nightlife, hit back to the country's highest rooftop lounge once again. They are now serving signature drinks, a gorgeous view of the city, and a menu that boasts of impeccable global flavours. Asilo is open every day from 5 pm to 11:30 pm. 
6. Cecconi's
Everyone knows Mumbai's popular SoHo House favourited by the paparazzi. SoHo House is a member-only place, but it's open-to-all restaurant Cecconi has reopened its door for guests. You want to make the most of the fantastic weather sitting by their sea-facing tables.  If you're a fan of sea-side restaurants and Italian food, then there's no reason why you will skip Cecconi's. 
We will keep you updated about more restaurants opening in this space.