There's a long weekend coming up in Dubai next week and we can't stay calm! While there's little we can do in the current scenario, watching a film on Netflix with some good food on the side, is always a good option right? And in case you haven't stocked up on your favourite drinks, make sure you do so quickly because a dry night has been announced in Dubai.
Also read: This Dubai Café Lets You Dine Inside A Giant Air-Conditioned Bubble
Dubai Tourism & The Government Of Dubai Announce Dry Night On 29 October
Dubai Tourism and the Government of Dubai have announced a dry night on Thursday, 29 October. This also means that no alcohol will be served or sold. The dry night is announced on the occasion of the birth of Prophet Mohammed. In addition, there will be no entertainment or parties between 5.30 pm on Wednesday, October 28 until 6.30 pm on Thursday, 29 October.
The rule is applicable to all hotel establishments, resorts, restaurants, leisure and sports club, tourist companies and tour boats. There's also a ban on live music, performers, entertainers and alcohol- so make sure you make the necessary arrangements.
While it hasn't been officially announced, it is expected that Thursday, October 29 will be a public holiday. With temperatures dipping, this might be the perfect time to go camping, pitch a tent or enjoy some time outdoors. But, of course- don't forget to follow social distancing and yes, wear your facemasks at all times.
Also read: Here's How You Can Have The Ultimate Staycation At Home!
Long Weekends To Look Forward To In Dubai This Year
There's another long weekend coming up in December. Now, this is a sure shot holiday we know of! Martyr's Day or Dubai National Day falls from December 1 – December 3, which means we can enjoy a relaxed, long weekend.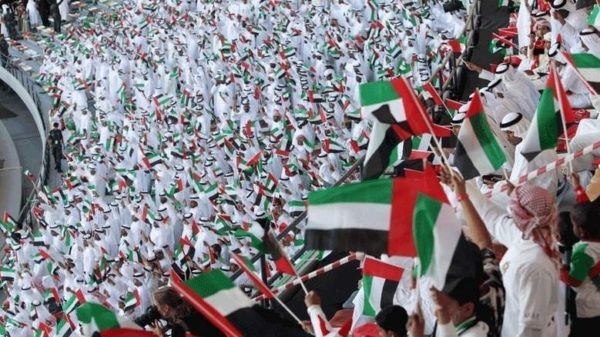 While a lot of folks like staying in and enjoying the national day celebrations, there are many making use of the holidays for a staycation or a weekend getaway. Besides, there will be big discounts up for grabs, so watch out!