Dance, food festivals, workshops- Expo 2020's India pavilion is nothing short of a celebration! The world's biggest show kicked off in a star-studded ceremony on 1 October and has 190 countries participating. CT Dubai dropped by to check out the India pavilion at the Expo 2020 Dubai and here's everything that will wow you about this pavilion!
Also read: Expo 2020 Launches Special Passport As Souvenir For All Visitors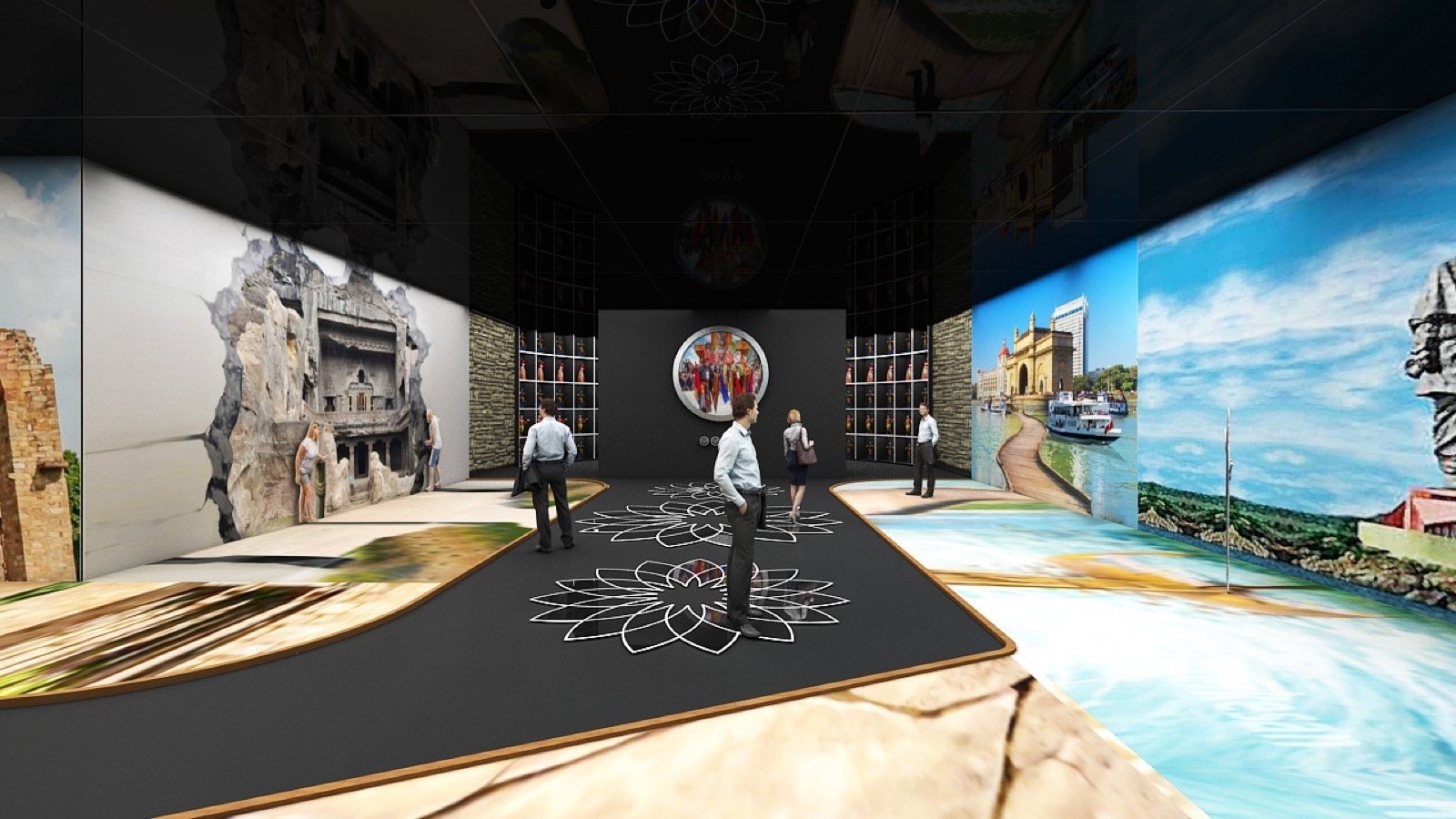 To begin with, the India pavilion is spread across four massive floors, covering one lakh square feet. The pavilion is housed in Dubai's sprawling Opportunity district and is made of sandstone. The entire pavilion focuses on the broad theme of 'Openness, Opportunity and Growth'. The board theme is further broken down into 11 sub-themes including climate, urban development, inclusivity, health and wellness and food agriculture. All through the pavilion guests can experience the celebration of India's 75 years of Independence.
Delhi-based CP Kukreja Architects is the brain behind the pavilion's design. The pavilion was inaugurated by Prime Minister Narendra Modi. "India's pavilion will showcase the best of India across these multiple areas. It will also showcase investment opportunities in multiple sectors like health, textiles, infrastructure, services and more," the PM said.
The pavilion is open from 10 am till 12 pm until March 31, 2022. Ticket prices range from Rs 2,000 for a single-day pass to Rs 38,000 for a premium experience.
Also read: Middle East's Largest Aquarium To Open In Abu Dhabi This Year
What Are The Unique Features Of The India Pavilion?
The Facade
India's pavilion boasts a box-like facade, made of 600 individual blocks- symbolizing India's journey as an independent nation. There are also rotating panels highlighting 75 stories on India's history and culture. During the day, the facade creates different moving patterns to celebrate 75 years of India's Independence. Every week, these patterns take the shape of three stories of the 25 sub-themes. In the evenings, the facade turns into a vibrant show with sound, light and projections.
Also read: Expo 2020 Launches Special AED 95 October Pass With A Month-Long Access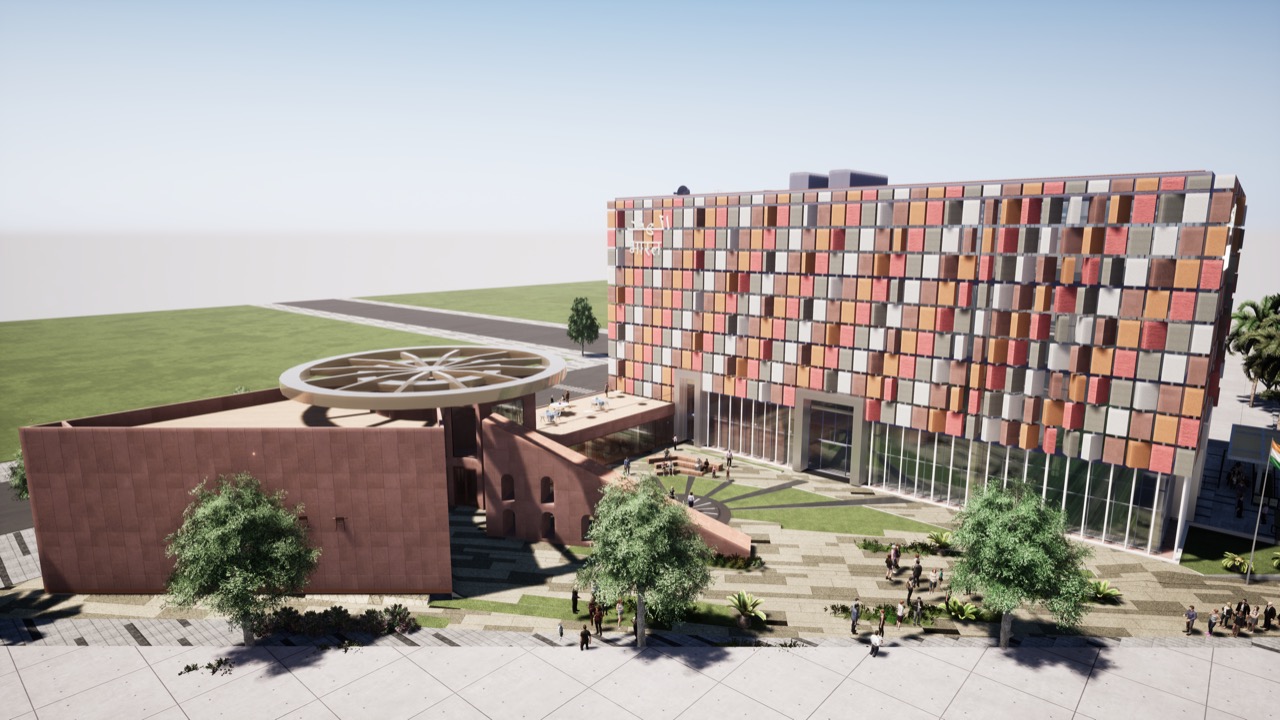 What To Expect Inside The Pavilion?
At the entrance, guests will be welcomed into a tunnel that projects India's space programmes. The top three floors focus on Indian culture, as well as India's bilateral relationship with UAE. Besides, health sector, yoga, Ayurveda and alternate medicine system have a small space.
Unlike the previous years, this year's focus is more than just crafts and heritage. The India pavilion also has virtual reality pods, 3D augmented reality projected systems, LED surround projection and walk-in experience kiosks- all of which depict India as a fast-growing, modern economy.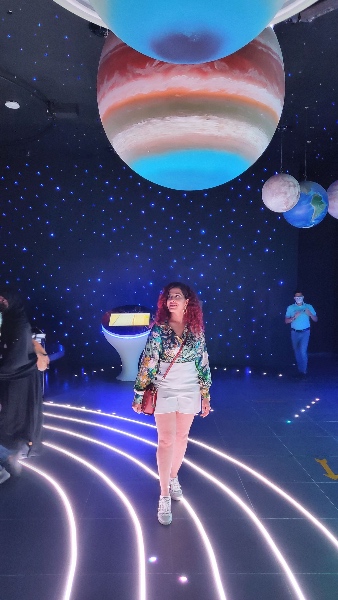 Cultural Programmes
And, how can India leave behind its rich culture and heritage. Guests at the India pavilion will be treated to a host of music and dance events from different parts of India. This includes Carnatic music session, Sikh kirtans, dandiya programmes, yoga sessions and musical dance dramas.
Foodies can also go on a culinary journey at the food festivals that feature cuisines from different parts of India. Here's the updated schedule of the events https://indiaexpo2020.com/schedule.
Have you visited the India pavilion yet? Tell us in the comments below.