Under 140 Characters
Dubai welcomed a whopping 4.75 million visitors in the first quarter of 2019 with India continuing to remain as its top source market.
What's It?
Dubai economy might be under the rocks currently, but the city has not failed in putting up its best foot for its tourists. Visitor numbers to Dubai spiked up by 2%, compared to last year. The country witnessed a whopping 4.75 million international overnight visitors in the first quarter of 2019,  according to a report by the Department of Tourism.
The Department of Tourism said that the city touched a new high this year, as it geared up to appeal a larger crowd. India remained as the top source market for Dubai, followed by the Kingdom of Saudi Arabia (KSA) and the UK.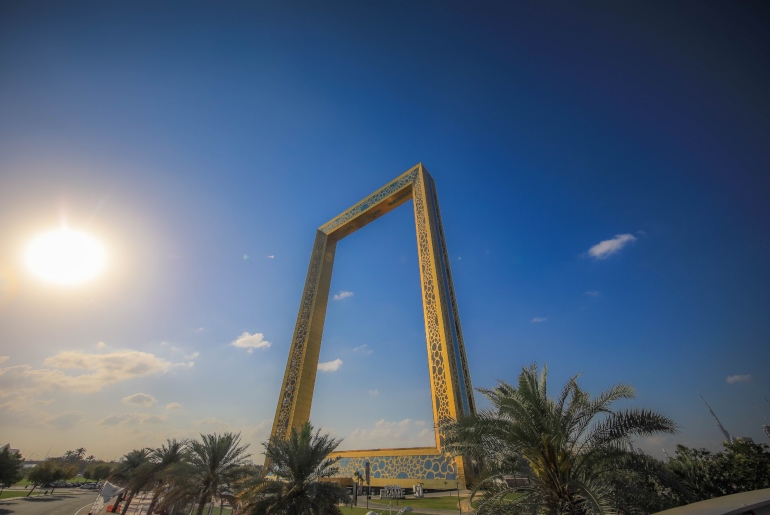 India continued to remain a top source market for Dubai, although the number of travelers reduced by a significant 8%. Chinese travelers increased by 13% after the country granted visa on arrival to Chinese citizens. France inched by two spots, with visitor number growing  by 17%, while Russian tourists dropped by 10%.
Helal Saeed Almarri, director general of Dubai Tourism, said: The first quarter, is only a reflection of the successes of many ongoing initiatives and efforts of all our partners in the sector. This is not just the city's impressive attractions, but also through customized programs and presentations to fulfill its promises and obligations to all its visitors".
Furthermore, with Expo 2020 coming up next year, the visa rules might become more relaxed, encouraging more visitors to visit the country.
Dubai's hospitality sector witnessed some major launches in the first half of this year, including the W Dubai Palm Hotel, Hotel Mandarin Ourientl Jumeirah. This has in turn resulted in an occupancy rate as high as 84%. Three star hotels accounted for 19% of the total supply in the hospitality sector, while hotel apartments contributed 21%.
The Dubai international airport witnessed a 2% drop in passenger traffic during the first half of the year, after the grounding of Boeing 737 Max jets.